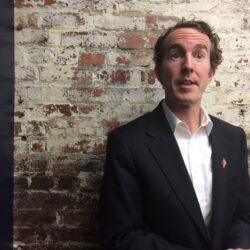 Information
The information provided below on Marcus Bowman from Daphne, AL is meant to educate voters and comes from a variety of sources. If anything is incorrect or you would like to contribute to this page, please let us know on this page.
Known educational history for Marcus Bowman from Daphne, AL.
Masters, Public Policy, George Mason University, 2004-2005
BS, Finance and Economics, Iowa State University, 1992-1996
Known political history for Marcus Bowman from Daphne, AL.
Candidate, United States Senate, Alabama, 2016
Known professional history for Marcus Bowman from Daphne, AL.
Owner/Technology Consultant, Flyover, Limited Liability Corporation dba Flyover Solutions, 2015-present
Group Benefits and Healthcare Broker, The Reeves Agency, Incorporated, 2013- 2015
Sales Manager, Altaworx, Limited Liability Corporation, 2015
Corporate Compliance and Intellectual Property, Standard Furniture Manufacturing, 2012-2013
Director of Research, Japan International Transport Institute USA, 2008-2012
Project Manager/Research Director, International Access Corporation, 2004-2012
Equity Research Analyst, ChangeWave Research, 2003-2005
Organizations Information
Known organizational history for Marcus Bowman from Daphne, AL.
Member, Daphne Chapter, Lions Clubs International, 2015-present
Chair, Baldwin County Young Republicans, 2014-2015
Member, Mobile Fusion Chapter, Business Network International, 2013-present
Member, Citizens Advisory Committee, Eastern Shore Metropolitan Planning Organization, 2013-present
Treasurer, Eastern Shore Triathlon Club, 2013
Co-Chair/Co-Founder, Young Professionals in Transportation
Election History
Marcus Bowman from Daphne, AL has participated in elections listed below in the state of Alabama.