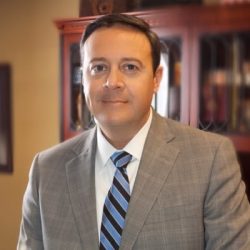 11 South Union Street, Suite 401-C
Montgomery, AL 36104
334-261-0404
Attended, Graduate School of Banking at Louisiana State University
Representative, Alabama State House of Representatives, District 6, 2018-present
Candidate, Alabama State House of Representatives, District 6, 2018
Senior Vice President/Madison County Executive, First National Bank, 2008-present
Vice President, First American Bank, 1996-2008
Organizations Information
Board Member, Athens State University Foundation Board, present
Member, Huntsville Rotary Club, present
Member, Madison County Board of Education, present
Board Member, The Schools Foundation
Member, Huntsville/Madison County Builders Association
Member, Ardmore Chamber of Commerce
Member, Athens Chamber of Commerce
Member, Commitee of 100
Participant, Focus 35
Volunteer, Elkwood Village
Taxation, income taxes, federal Coronavirus Aid, Relief, and Economic Security Act, excluded from Alabama individual income taxation
ALEA, felony drug trafficking wiretapping, interception of wire, oral, or electronic communications, Attorney General to authorize to apply for court order for intercept and to apply for intercept orders, disclosure of recorded communications, penalties for violations, Secs. 20-2A-1 to 20-2A-15, inclusive, added; Sec. 15-5-40 am'd
Law enforcement officers, requiring officers to have not less than 16 hours of crisis intervention training
Taxation, to update the disbursement of certain license taxes and registration fees, Sec. 40-12-270 am'd.
Airport authorities, sales and use tax exemption, issuance of certificate of exemptions by Revenue Dept., Secs. 40-9-14.1, 40-9-60 am'd.
Crimes and offenses, crimes motivated by race, color, religion, national origin, ethnicity, or physical or mental disability, to include employment as a law enforcement officer within the protected class, Sec. 13A-5-13 am'd.
Madison Co., building permit fee, levy and disbursement further provided
Campaign finance reports, electronic filing with Secretary of State required, Secs. 17-5-4, 17-5-5, 17-5-8, 17-5-9, 17-5-10, 17-5-11, 17-5-19.1, 17-5-19.2 am'd.
Wallace-Folsom Savings Investment Plan Act, ACES Program, name of and name of Admin Fund and savings accounts changed to AL Comprehensive Education Savings Program, definitions clarified, Secs. 16-33C-3, 16-33C-10 am'd.
Conservation and Natural Resources Dept., disabled veteran lfietime hunting and fishing licenses, fees, disposition, Sec. 9-11-65.3 added.
County boards of education, members, term of office from six to four years, Sec. 16-8-2 am'd.