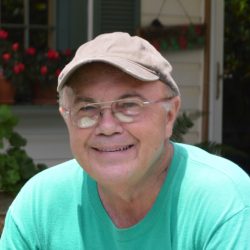 11 South Union Street, Suite 538-A
Montgomery, AL 36130-2950
334-261-0538
Email:

[email protected]
Graduated, Auburn University, 1970
Candidate, Alabama State House of Representatives, District 37, 2018
Representative, Alabama State House of Representatives, District 37, 2014-present
Candidate, Alabama House of Representatives, District 37, 2010
Former Teacher, Woodland High School
Former Teacher and Administrator, New Hope Christian School
Graduate Assistant, Auburn Department of History
Organizations Information
Lay Leader, Sunday School Teacher, and Member, Bear Creek Methodist Church, present
Republican Chair, Alabama Third Congressional District, present
Alabama Presidental Elector, Electoral College, 2000, 2012
Board Member and President, Randolph County Partners in Education
Chair, Alabama Statewide Health Coordinating Council
Member, Southern Union State Community College President's Selection Committee
President, Woodland Little League
Secretary and Chair, Randolph County Republican Party
Randolph Co., sale of draft or keg beer, auth. under certain conditions
Candidates, may file Statement of Economic Interests up to five days after qualifying to run, Sec. 36-25-15 am'd.
Absentee elections, period for which absentee election manager may be compensated revised, Sec. 17-11-14 am'd.
Elections, Boards of Registrars, Chambers Co., working days increased to 180 days, Sec. 17-3-8 am'd.
Randolph Co., tobacco tax, collection and distrib. altered, Act 2003-213, 2003 Reg. Sess. am'd.
Television service providers, urged to provide Alabama citizens with access to programming that originates in Alabama
Vern Gosdin Highway, portion of Highway 48, named
Lanett High School Football Team, commended
Education, teachers, time increased for public K-12 teachers to give notice of terminating employment from 5 to 30 days, requirement for postsecondary education employees deleted, Sec. 16-24C-11 am'd.