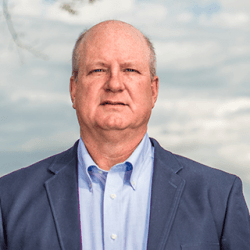 11 South Union Street, Suite 427-E
Montgomery, AL 36130-2950
334-261-0402
BS, Accounting, Auburn University, 1985-1989
Representative, Alabama State House of Representatives, District 65, 2018-present
Candidate, Alabama State House of Representatives, District 65, 2018
Director of Finance and Controlling, Outokumpu Stainless Steel, 2009-2017
Contractor, Easterbrook Homes, 2005-2009
Assistant Controller, Evonik Degussa, 2002-2006
Controller, Evonik, 2000-2005
Accounting Manager, Evonik, 1991-2000
Accounting Manager, Evonik Degussa, 1990-2000
Accountant, Maudlin & Jenkins CPA's, 1989-1991
Hunting, feral swine and coyote hunting at night permitted with an appropriate license under certain circumstances, Sec. 9-11-235 am'd.
Education, county and city boards of education, county and city superintendent of schools, closure of schools and establishment of on-line learning in certain circumstances
Firearms, Alabama Firearms Protection Act, prohibitions on enforcement of certain federal firearm laws, provided
Time; to adopt Daylight Savings Time statewide if Congress amends Federal law to allow it.
Choctaw County, authorize Legislature to fix or alter charges of court and fees of county officers, const. amend.
Washington Co., establish service of process fee for sheriff, Washington County Sheriff's Law Enforcement Fund established
Washington Co., co. commission, county roads and bridges, construction and maintenance under two co. depts., one dept. for unpaved roads, one dept. for paved roads and bridges, Act 2011-605, 2011 Reg. Sess., am'd.
Motor vehicles, distinctive license plates, individuals with disability, special access parking
Washington Co., to increase the maximum fee that may be charged by probate judge for online license plate, Act 2014-148, 2014 Reg. Sess.; Act 2017-91, 2017 Reg. Sess., am'd.
Choctaw Co., sheriff, qualifications, continuing education required
Choctaw Co., coroner, expense allowance, expense allow., add'l.
Schools, public high school career technical programs, local boards of education authorized to use any available facilities board determines better suited than existing facilities, notwithstanding State Building Code or other building codes
Taxation, inspection fees, penalties, transfer distribution responsibilities from State Treasurer to the Dept. of Revenue