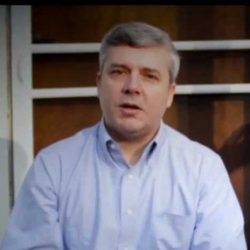 11 South Union Street, Suite 417-I
Montgomery, AL 36130-2950
334-261-0447
MA, Strategic Communication, National University, 2015-2018
BS, History and Political Science, Troy State University, 1989-1992
Graduated, Military Public Affairs and Public-Affairs broadcast Journalism, Department of Defense Information School at Fort Meada
Representative, Alabama State House of Representatives, District 105, 2018-present
Candidate, Alabama State House of Representatives, District 105, 2018
Candidate, Alabama State Public Service Commissioner, 2012
Candidate, Alabama State Public Service Commissioner, 2010
Candidate, Alabama State Senate, District 32, 2002
Candidate, Alabama State Senate, District 32, 1998
Adjunct Lecturer, Spring Hill College, 2018-present
Chief Executive Officer, Active Shooter Defense Training, Limited Liability Company, 2017-present
Director of Public Relations, Volkert, Incorporated, 2015-2016
President, EH Brown and Company, 2013-2015
Program Manager for Public Affairs, Watch Officer, and Intelligence, North American Treaty Organization (NATO) and United States Forces in Afghanistan, SOSi International, 2010-2013
Program Manager for Southern Region, Proctor Environmental Engineering, 2011-2012
President and Commericial Broker, EH Brown, Limited Liability Company, 2005-2010
Public Affairs, United States Army/United States National Guard, 2001-2009
President of Public Relations and Governmental Affairs, Strategic Communications, 1997-2005
Interim Executive Director and Spokesperson, Michigan Lawsuit Abuse Watch, 1996-1998
Legislative Assistant, Alabama State House of Representatives, Speaker's Office, 1994-1996
Governmental Affairs, Business Council of Alabama, 1993-1994
Communications and Field Director, Terry Everett for Congress, 1992
Served, Alabama Army National Guard
Organizations Information
Former State Chairman, Make A Wish Foundation of Alabama Board, 2001-2002
Member, Public Relations Society of America
Member, Public Relations Council of Alabama
Member, Partners for Environmental Progress Board
Member, Southern Public Relations Federation
Member, Mobile Area Chamber of Commerce Board of Directors
Member, Alabama Press Association
Member, Mobile Bay National Estuary Program Board
Teachers Retirement System, 30-year service retirement and conversion of sick leave allowed for Tier II, plan members, member contribution rate increased, Secs. 16-25-11.1, 16-25-14, 16-25-21 am'd.
Consumer Protection, Alabama State of Emergency Consumer Protection Act, enhanced criminal penalties provided under certain conditions, Sec. 13A-9-111.1 added; Sec. 13A-9-114, 34-14A-14, 34-31-32, 34-36-16, 34-37-17 am'd.
Vulnerable Child Compassion and Protection Act, prohibits gender change therapy for minors, prohibits withholding of certain related information from parents
Class 2 municipalities, to provide that a municipality may not levy business license in its police jurisdiction unless they offer police and fire services to that area, Sec. 11-51-91 am'd.
Gambling device, crime of possession of a gambling device, slot machine manufactured before 1960 exempt from under certain limited circumstances, Sec. 13A-12-27 am'd.
Bail, to provide for an additional offense under which you can be denied bail, Secs. 15-13-2, 15-13-3 am'd.
Fireworks, State Fire Marshal, fees for manufacturing, sale, display, increased, common fireworks, redesignated consumer fireworks, authorized to be sold at retail, preemption of co. and mun ordinances or laws, fees increased based on increases in Consumer Price Index (CPI), transfer of funds to Firefighter Annunity and Benefit Fund, Sec. 36-19-31 added; Secs. 8-17-210, 8-17-211, 8-17-216.1, 8-17-217, 8-17-218, 8-17-219, 8-17-220, 8-17-225, 8-17-226, 8-17-255, 34-33-11, 34-33A-12 am'd.
Donated foods, extend immunity to donated meat from game animals, this immunity not to apply to intentional acts, Sec. 20-1-6 am'd.
Dauphin Island Sea Lab, official Aquarium of Alabama
Bail, in criminal cases, Section 16, Constitution of Alabama of 1901, am'd, const. amend.
Crimes and offenses, criminal trespass, unauthorized entry of a critical infrastructure, further provided to include unmanned aircraft systems, Sec. 13A-7-4.3 am'd.
Beer suppliers and wholesalers, regulation of contracts governing, revised, Sec. 28-9-5.1 added; Sec. 28-9-4 am'd.
Insurance, Dept. of Insurance, Strengthen Alabama Homes Program, to maintain confidential documents, materials, and other information submitted by property owners, Sec. 27-31E-3 am'd.
Structural pest control work, providers of pest control work must give notice before raising prices on consumer's contracts
Homeowner's Insurance, companies writing to offer fortified bronze roof endorsement upgrading home to fortified standard when roof damage requires roof to be replaced, Sec. 27-31D-4 added.
Bail, in criminal cases, Section 16, Constitution of Alabama of 1901, am'd, const. amend.
Mobile Co., roads, unimproved, acceptance by county, Act 87-663, 1987 Reg. Sess., am'd.
Entertainment districts, Dauphin Island in Mobile Co., authorize the governing body of the town to establish three entertainment districts, Sec. 28-3A-17.1 am'd.
Oysters, recreational permit by Dept. of Public Health, requirement for contact for health notices, income tax credit
Insurance, Commissioner of Insurance authorized to create educational and informational programs, hurricanes and nonhurricane wind and hail added to list of perils insurers required to provide in writing homeowners insurance, Secs. 27-2-7, 27-22-21 am'd.
Sales and use tax, exemption for items used in harvesting and processing commercial seafood, Sec. 40-23-4 am'd.
Mobile Co., tobacco taxes levied by local law or by county, procedure for collection, enforcement