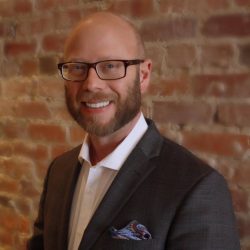 11 South Union Street, Suite 526-D
Montgomery, AL 36104
334-261-0546
BArch, General and Urban Architecture/Master Planning, Auburn University, 1996-2000
Attended, Gadsden State Community College
Representative, Alabama State House of Representatives, District 30, 2018-present
Candidate, Alabama State House of Representatives, District 30, 2018
Principal Architect, B. Craig Lipscomb Architect, 2010-present
Organizations Information
Attendee, Harvestfield Church, present
Former Member, Etowah County Chamber of Commerce
Former Member, Gadsden Museum of Art Board
Former Member, United Way of Etowah County Board
Former President, Gadsden Symphony Orchestra
Member, National Council of Architectural Registration Boards
Member, Auburn Alumni Association
Member, Gadsden Kiwanis Club
Member, Kiwanis International
Member, Greater Gadsden Homebuilders Association
Member, American Institute of Architects
Taxation; income tax exemption for automobile tire manufacturers under certain conditions.
Legislative chambers, house clerk and senate secretary authorized to sell chair or desk to legislative member for personal use, Sec. 29-1-23.1 added
Credit Unions, financial institution excise tax, taxable income, calculation, reserve for losses deleted, assessment and refunds further provided for tax years prior to 1-1-2020, Act 2019-284, 2019 Reg. Sess., am'd; Sec. 40-16-1.3 am'd.
Income tax credit, created for in-state automobile manufacturers and in-state aviation manufacturers
Drivers's licenses, law enforcement agency, authorize a person to provide documentation of an autism spectrum disorder, Sec. 41-27-11 am'd.
Motor vehicles, distinctive license plates, provide for "person with autism" motor vehicle plate
Landscape Architects, Board of Examiners of, increase maximum fine from $250 to $2,500 per violation against a licensee, license application fee increased, Secs. 34-17-5, 34-17-25 am'd.
Telemarketers and telephone solicitations, knowing display of misleading caller identification information prohibited, Secs. 8-19A-3, 8-19C-5, 8-19C-11 am'd.