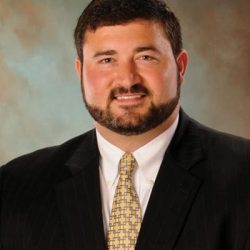 JD, Thomas Goode Jones School of Law, 2003u00962006
BS, International Business, Auburn University, 1998-2002
Representative, Alabama State House of Representatives, District 38, 2014-2018
Attorney, Law Office of William G. Harris, 2010-present
Congressional Information
Former Member, Public Safety and Homeland Security Committee, Alabama State House of Representatives
Former Member, Local Legislation Committee, Alabama State House of Representatives
Former Member, Lee County Legislation Committee, Alabama State House of Representatives
Former Member, Education Policy Committee, Alabama State House of Representatives
Former Member, Boards, Agencies and Commissions Committee, Alabama State House of Representatives
Former Member, Children First Trust Fund Legislative Oversight Committee, Alabama State House of Representatives
Organizations Information
Former member/chairperson, City of Valley Planning Commission
President, Greater Valley Area Auburn Club
Chambers Co., outside of Valley and Lanett, alcoholic beverages, Sunday sales, referendum
Courts, magistrates, fees and costs, authorized to assess, duties, use of electronic communication for notification purposes authorized, Secs. 12-14-51, 12-19-150 am'd.
Smiths Station, corp limits, alt
Initiative, constitutional amendments, proposed by people, authorized, Legislature may offer alternate proposal, const. amend.
Firearms, possession and carrying of, certain requirements for, repealed or deleted, Secs. 9-11-304, 13A-11-50, 13A-11-51, 13A-11-71, 13A-11-73, 13A-11-74, repealed; Sec. 13A-11-61.2 am'd.
Education, personnel vacancies, posting of on local bd. of ed. website, at a minimum, or at each school campus and worksite, time to post decreased from 14 to 7 days before position to be filled, Sec. 16-22-15 am'd.