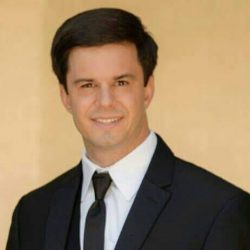 11 South Union Street, Suite 417-E
Montgomery, AL 36104
334-261-0579
Email:

[email protected]
Representative, Alabama State House of Representatives, District 4, 2018-present
Candidate, Alabama State House of Representatives, District 4, 2018
North Alabama Marketing Representative, Encore Rehabilitation, present
Organizations Information
Elder, Decatur First Presbyterian, present
Member, Development Council , Huntsville Hospital, present
Teachers Retirement System, 30-year service retirement and conversion of sick leave allowed for Tier II, plan members, member contribution rate increased, Secs. 16-25-11.1, 16-25-14, 16-25-21 am'd.
Decatur, Board of Education, terms of office, further provided, compensation, Act 95-363, 1995 Reg. Sess., am'd.
Off-road vehicles, all-terrain vehicles (ATV's) and recreational off-road vehicles, registration with Ala. State Law Enforcement Agency, width and weight restrictions increased, Sec. 32-12A-1 am'd.