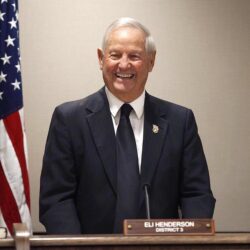 General Information
The information provided below on Eli Henderson from Anniston, AL is meant to educate voters and comes from a variety of sources. If anything is incorrect or you would like to contribute to this page, please let us know on this page.
Position: Deceased
Party: Republican
Location: Anniston, AL - Calhoun County
Birthday: November 20, 1936
Died on August 7, 2020 at the age of 83
Related External Links
The below links are relevant to Eli Henderson from Anniston, AL and were found via our own research or sent to us from readers like you. These links are not associated with Bama Politics.