Updated: August 29, 2022 at 1:55 AM CST
General Information
Who is Jeff McLaughlin?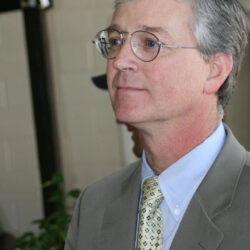 We do not have an introduction for Jeff McLaughlin. If you would like to see Jeff McLaughlin's introduction appear here, please reach out to Jeff McLaughlin. Are you Jeff McLaughlin? Fill out our form here.
Status: Out of Office
Party: Democrat
Election History
Jeff McLaughlin from Guntersville, AL has participated in elections listed below in the state of Alabama.
Sponsored Bills
View legislative bills that Jeff McLaughlin has sponsored.
Marshall Co., circuit and district judges, nonpartisan election
Municipalities, municipal ordinances, fines in certain cases designated and recodified, Sec. 11-45-9 am'd.; Sec. 13A-5-12.1 repealed
Schools, Foundation Program, minimum instructional days altered, Sec. 16-13-231 am'd.
Judges, circuit and district court, nonpartisan election, Legislature may provide by local law
Game and fish, yellow perch raised in farm ponds, excluded from sale prohibition, Sec. 9-11-84 am'd.
City of Huntsville Federal Building Authority, BRAC distributions from State of Alabama authorized for financing infrastructure and improvements in certain areas of North Alabama impacted by 2005 Base Realignment and Closure
Chemical endangerment of exposing a child to an environment in which contolled substances are produced or distributed, crime of, children, exposure to controlled substances by mother, to include child in utero, venue established, presumption of guilt created by positive drug test at time of birth, Sec. 26-15-3.2 am'd.
Granite and limestone surface mining, local approval prior to issuance of state permit required, public hearings required, Sec. 22-22A-5.1 added
Marshall Co., circuit and district judges, nonpartisan election, const. amend.
Judges, circuit, district, appellate, and Supreme Court Justices, nonpartisan election, special ballot for state judicial candidates, filing fee, Secs. 17-6-20, 17-6-24, 17-6-25, 17-6-48 am'd.
Ephedrine and pseudoephedrine, over-the-counter products, sales further regulated, on-line electronic verification system operated by Criminal Justice Information Center, penalties, Drug Abuse Task Force, established, members, Sec. 20-2-190 am'd.; Act 2009-283, 2009 Reg. Sess. am'd.
Civil and criminal litigation and investigations involving the state, Attorney General to direct, Governor has no authority
Criminal homicide, common law doctrine requiring death to occur within one year and a day abolished, Sec. 13A-3-4 added
Protection From Abuse Act, issuance and procedures for issuance of protection orders relating to domestic violence and abuse, plaintiffs further defined according to relationships with defendant, jurisdiction, relationship to uniform acts, petitions, Protection Order Registry at Administrative Office of Courts, criminal penalties repealed, Secs. 30-5-1, 30-5-2, 30-5-3, 30-5-4, 30-5-5, 30-5-6, 30-5-7, 30-5-8 am'd.; Secs. 30-5-9, 30-5-10 repealed
Domestic violence, protection orders, defined, penalties increased, lack of knowledge of order as a defense eliminated, Domestic Violence Protection Order Enforcement Act, Secs. 30-5A-1, 30-5A-2, 30-5A-4 am'd.; Sec. 30-5A-3 amended and renumbered as 13A-6-150
Municipalities, municipal courts, court costs for jails, distrib. for municipal jails, Sec. 11-47-7.1 am'd.
Campaign contributions, limitation imposed on contributions by political action committees to candidates
Child custody, parent deployed in military service outside of state, not construed to waive any rights or protections with regard to custody of or visitation with the deployed parent's child or children, exception (2010-20334)
Class action lawsuits filed in Alabama, plan for undistributed funds to be distributed to Child Abuse and Neglect Prevention Department if class members cannot be located, or if distribution to class is not economically feasible, or if class members do not make a claim to the class funds
Funerals, authorizing agents, priority to person designated on Department of Defense Record of Emergency Data form completed by persons serving on active duty in any branch of U.S. Armed Forces, U.S. Reserve Forces, or National Guard, Sec. 34-13-11 am'd.
Campaign contributions, PAC to PAC transfers, prohibited, Sec. 17-5-15 am'd.
Marshall Co., 27th Judicial Circuit, additional circuit judge, election
Marshall Co., 27th Judicial Circuit, additional circuit judge, election, appropriation
Marshall Co., 27th Judicial Circuit, additional circuit judge, conditioned on funding for compensation and benefits by county commission, election
Tennessee Valley Authority, payments in-lieu-of-taxes, redistribution of the payments to dry counties and municipalities under existing law to counties served by TVA, certain increases in liquor tax receipts distributed to dry counties and municipalities, Sec. 40-28-2 am'd.
State income tax, federal deduction limited for individual taxpayers, state sales tax on food removed, Amendment 225 (Section 211.04, Recompiled Constitution of Alabama of 1901, as amended), repealed, const. amend.
Related Articles
The below links are relevant to Jeff McLaughlin from Guntersville, AL and are articles or opinion pieces published on Bama Politics. Are you Jeff McLaughlin? Do you have an opinion on Jeff McLaughlin? Publish an article in our opinion section and your article will appear here. A great way for our visitors to find your content and learn more about your views. Use this contact form to find out how.
Article
Date
No articles or news have been published on Jeff McLaughlin.
Related External Links
The below links are relevant to Jeff McLaughlin from Guntersville, AL and were found via our own research or sent to us from readers like you. These links are not associated with Bama Politics.