Updated: August 22, 2022 at 7:11 AM CST
General Information
Who is Jim Preuitt?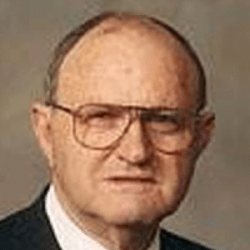 We do not have an introduction for Jim Preuitt. If you would like to see Jim Preuitt's introduction appear here, please reach out to Jim Preuitt. Are you Jim Preuitt? Fill out our form here.
Status: Deceased
Party: Republican
Died on September 19, 2021 at the age of 86.
Other Relevant Notes
The below information is relevant to Jim Preuitt from Talladega, AL and was found via our own research, sent to us from Jim Preuitt, or sent to us from readers like you.
Switched from Democrat to Republican, 2010
Sponsored Bills
View legislative bills that Jim Preuitt has sponsored.
Income tax refunds approved by Revenue Department, state Controller required to give priority to payment of refund over any other payment
Restaurants, smoking prohibited in, Secs. 22-15A-3, 22-15A-5, 22-15A-6 am'd.
Elmore Co., sheriff, service of process, contracts for authorized, fees imposed on all criminal and civil documents served, distrib. to sheriff's fund (2010-20920)
Businesses or public employers, reguired to verify legal status of new employees through federal E-verify program, penalties
Human trafficking, crime established, coercion or deception to perform labor or certain sexual activities, prohibited, criminal penalties
Alabama Coal Mine Safety Law of 1975, state mining laws extensively revised to modernize and supplemented to comply with federal law to enhance mining safety, Secs. 25-9-31, 25-9-32, 25-9-217, 25-9-380, 25-9-400 to 25-9-407, inclusive, added; Secs. 25-9-7, 25-9-9, 25-9-20, 25-9-22, 25-9-24, 25-9-40, 25-9-60, 25-9-61, 25-9-67, 25-9-80, 25-9-81, 25-9-82, 25-9-83, 25-9-86, 25-9-88, 25-9-131, 25-9-132, 25-9-133, 25-9-210, 25-9-216, 25-9-273, 25-9-276, 25-9-277, 25-9-278, 25-9-279, 25-9-280, 25-9-282, 25-9-360, 25-9-361 am'd.; Secs. 25-9-87, 25-9-153 repealed
Talladega Co., board of registrars, meeting days increased, Sec. 17-3-8 am'd.
University of Alabama, board of trustees, age requirement altered, Section 264 (Section 264, Recompiled Constitution of Alabama of 1901, as amended), am'd., const. amend.
Children, day care providers, leaving child unattended in a motor vehicle unless supervised by person of certain age prohibited, penalties determined by first, second, or subsequent conviction and whether child is injured or fatally injured, Amiyah White Unattended Children in Motor Vehicle Safety Act
Term limits, members of Senate and House of Representatives limited to three consecutive full terms, const. amend.
Law enforcement officers, assaults of while performing lawful duty, classified as assault in the second degree, to include off-duty officers employed by a private entity, Sec. 13A-6-21 am'd.
Commercial Fishermen's Rights and Privileges Act, interference with commercial fishermen, prohibited, civil penalties
Fish, farm-raised or wild fish, country of origin labeling by restaurants, health and safety policies to be determined by Legislature, suppliers to food service establishments required to disclose country of origin regardless of labeling per federal law, Act 2009-582, 2009 Reg. Sess. am'd.; Secs. 22-20A-1, 22-20A-3, 22-20A-8 am'd.; Sec. 22-20A-4 repealed
Related Articles
The below links are relevant to Jim Preuitt from Talladega, AL and are articles or opinion pieces published on Bama Politics. Are you Jim Preuitt? Do you have an opinion on Jim Preuitt? Publish an article in our opinion section and your article will appear here. A great way for our visitors to find your content and learn more about your views. Use this contact form to find out how.
Article
Date
No articles or news have been published on Jim Preuitt.
Related External Links
The below links are relevant to Jim Preuitt from Talladega, AL and were found via our own research or sent to us from readers like you. These links are not associated with Bama Politics.