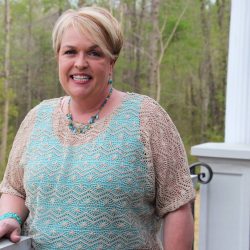 Position: State Representative - District 13
Party: Republican
Location: Jasper, AL - Walker County
Birthday: August 15, 1963

57
11 South Union Street, Suite 537-E
Montgomery, AL 36130-2950
334-261-0495
Email:

[email protected]
Bachelor's, Communication, University of Alabama, 2009
Graduated, University of Alabama Law Enforcement Academy, 1986
AA, Walker College, 1981-1983
Candidate, Alabama State House of Representatives, District 13, 2018
Representative, Alabama State House of Representatives, District 13, 2014-present
Adjunct Instructor, Alabama Peace Officers Standards and Training Commission, 1989-2014
Criminal Investigator, Walker County District Attorney's Office, 1989-2011
Law Enforcement Trainer, Alabama Coalition Against Domestic Violence, 1999-2011
Chief of Police, City of Jasper, Alabama
Chief of Police, City of Jasper, a
Congressional Information
Former Member, Internal Affairs Committee, Alabama State House of Representatives
Former Member, Joint Legislative Committee to Award the Legislative Medal of Honor for Law Enforcement Officers, Alabama State House of Representatives
Former Member, Children and Senior Advocacy Committee, Alabama State House of Representatives
Former Member, Ways and Means General Fund Committee, Alabama State House of Representatives
Organizations Information
Police Chief, Jasper County, District 13, 2011-2014
Member, LECC Advisory Board, US Attorney's Office Northern District of Alabama, 2013-present
Member, Alabama Association of Chiefs of Police, 2011-present
Member, International Association of Chiefs of Police, 2011-present
Member, Alabama District Attorney's Investigators Association, 1989-2011
Member, Alabama State Law Enforcement Domestic Violence Protocol Committee, 2002
Member, Alabama State Domestic Violence Model Code Committee, 1999
Member, Daybreak Board of Directors, 1990-present
Former Member, Jasper Rotary Club
Former Member, Jasper Pilot Club
Former Member, Jasper Business and Professional Women
Resisting arrest, to amend punishment to Class A misdemeanor, to provide that resisting arrest with a deadly weapon or dangerous instrument is a Class C felony, Sec. 13A-10-41 am'd.
Firearms, to define other physical barriers as related to buildings and facilities wherein firearms may not be possessed, Sec. 13A-11-61.2 am'd.
Competitve bidding, awarding authority allowed to negotiate lowest bidder when all bids exceed available funding, Sec. 39-2-6 am'd.
Public welfare, Human Resources Department, required to assign certain recipients to participate in employment and training programs, Workforce Development Act
Corrections Dept., inmates being released, application for nondriver identification authorized, Sec. 14-10-1 am'd.
Jasper, raise number of seats on the Civil Service Board from three to five, and to provide that each city council district is represented by one seat, Act No. 113, 1965 First Sp. Sess., am'd.
Appellate procedure in death penalty cases, provide that death penalty appeals cases have priority over all cases, Secs. 12-3-9, 13A-5-53, 13A-5-55, 13A-5-56, 15-18-80, 15-18-82.1 am'd.
Blount Co., lodging tax, co. commission authorized to levy, recreational vehicles and campgrounds excluded
Pardons and paroles, authorize Governor, with advice and consent of Senate, to fill a vacant seat on the board; further provide for membership of the board, authorize Governor to appoint a Director of Pardons and Paroles and establish responsibilities; set criteria to be used by the board to determine prisoners initial consideration date; set parameters if board deviates and require approval from AG, Secs. 15-22-20, 15-22-21, 15-22-26, 15-22-28, 15-22-36, 15-22-37 am'd.
Appellate procedure, certain legislative entities and officers authorized to file amicus briefs in certain proceedings
Protect Alabama Small Businesses Act, regulation of franchisers and representatives in effort to prevent fraud, unfair business practices and abuses on franchisees, penalties
Vessels, certificate of title, uniform act, requirements, issuance by State Law Enforcement Agency, security agreement, perfection
Mandatory Liability Insurance Law, definitions updated, eliminate four-month suspension of registration for second and subsequent violations, allow voluntary surrender of vehicle registration and license plate under certain conditions, Secs. 32-7A-2, 32-7A-5, 32-7A-8, 32-7A-11, 32-7A-12 am'd.
Taxation, Victims of Crime and Leniency, Incorporated, exempt from state, county and municipal sales and use taxes
Mines and Mining, revise qualification guidelines for coal mine personnel, Secs. 25-9-11, 25-9-12, 25-9-17 am'd.
Firearms, pistol permits, provide deadline for sheriff to issue or reinstate an appellant's pistol permit after a successul appeal, Sec. 13A-11-75 am'd.
Taxation, sale of land for delinquent taxes, notice, requirements further provided for, address of property to be included, Sec. 40-10-14 am'd.
Hospitals, require hospitals to bill an injured person's health insurance and only seek compensation from health insurance unless certain circumstances apply, clarifying hospital lien provisions, Secs. 35-11-370 to 35-11-375, inclusive, am'd.
Jasper, automated traffic safety law enforcement, authorized, provide certain procedures to follow, civil violation
Interpreters and Transliterators, members of public, with prior written approval of local bd of ed., provide services to public school students in emergency and incidental situations, Sec. 34-16-7 am'd.
Jasper, alcoholic beverages, Sunday sales by retail licensees for off-premises consumption, city council authorized to regulate and permit, referendum
Teachers' Retirement System, retirees and beneficiaries, one-time lump sum addition to retirement allowances, provided for
Walker Co., state lands, sixteenth section lands, and school lands, distrib. to trust account for schools and county board of education, const. amend.
Emergency communication services, to require training in telephone CPR and recognition of techniques for cardiac arrest for 911 dispatchers
Taxation, Victims of Crime and Leniency, Incorporated, exempt from state, county and municipal sales and use taxes
Crimes and offenses, female genital mutilation of female minor, crime created, penalties
Emergency responders, certified peer support member, certain communications priviledged
Animals, required rabies vaccines for canidae or felidae, further provided for, possession of certain canidae or felidae, possession of certain large felidae or wolves, prohibited under certain conditions, penalties, Sec. 3-8-2 added; Sec. 3-8-1 am'd.
Economic development, tax credits for investments in rural growth funds auth., administered by the Dept. of Commerce, Ala. Agribusiness and Rural Jobs Act
World Spay Day, February 27, 2018, recognized
Veterans, unemployed, tax credit created for hiring of, regardless of whether veteran was recently deployed, Sec. 40-18-320.1 added; Secs. 40-18-320, 40-18-321, 40-18-322, 40-18-324 am'd.
Banks, Edwin, commended