Sponsor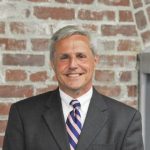 Danny Garrett
Session
Regular Session 2019
Title
Education, local boards of education to allow released time for religious education off campus for elective credit, Alabama Released Time Credit Act
Description
Relating to public K-12 education; to authorize local boards of education to allow released time for student participation in religious instruction in an elective course for purposes of satisfying certain curriculum requirements in public schools.
Note: Bills that change current law do not show the amended text correctly below. Please view Original PDF to see amended sections:
HB 291 - Enrolled - PDF
Section 1
This act shall be known and may be cited as the Alabama Released Time Credit Act.
Section 2
The Legislature finds and declares all of the following: (1) That the United States Supreme Court, in its decision in Zorach v. Clauson, 343 U.S. 306 (1952), upheld the constitutionality of released time programs for religious instruction for public school students during the school day. (2) That the United States Constitution and state law allows local school districts to offer religious released time education for the benefit of public school students. (3) That the purpose of this act is to incorporate a constitutionally acceptable method of allowing school districts to offer released time classes and, in grades where credit is earned, to award students elective credit for classes taken during the school day in released time programs.
Section 3
(a) As used in this section, the term released time means a period of time during the school day when a student is allowed to participate in an elective course in religious instruction, conducted off school district property, by a private entity. (b) The State Board of Education shall adopt and each local board of education may implement a policy for a student to attend released time as an elective course if all of the following are satisfied: (1) The parent or guardian of the student gives written consent. (2) The sponsoring entity maintains attendance records and makes them available to the public school the student attends. (3) The sponsoring entity makes provisions for and assumes liability for the student who is excused for released time. (4) No public funds are expended other than de minimis administrative costs. (5) No public school personnel are involved in providing the religious instruction. (c) In grades where credit is earned, a student who participates in released time shall may earn elective course credit for participation, as provided by rules adopted by the State Board of Education for elective courses. Credit awarded may not exceed normal credit given for an elective course in the particular school system. The State Board of Education shall also adopt minimum standards for class attendance necessary to qualify for credit. (d) A student who participates in religious instruction for elective credit during released time shall be credited with time spent as if the student attended school, and the time shall be calculated as part of the actual school day. (e) Transportation to and from the place of released time, including transportation for any student with disabilities, is the complete responsibility of the sponsoring private entity, parent, guardian, or student and may not be arranged, coordinated, or provided for by public school personnel. (f) No student may be released from a required core curriculum class to attend released time.
Section 4
This act shall become effective on the first day of the third month following its passage and approval by the Governor, or its otherwise becoming law. House of Representatives Read for the first time and re- ferred to the House of Representa- tives committee on Education Policy ................................... ....... 02-APR-19Read for the second time and placed on the calendar 1 amendment ...... ....... 25-APR-19 Read for the third time and passed as amended......................... ....... 02-MAY-19 Yeas 87, Nays 9, Abstains Jeff Woodard Clerk
| Action Date | Chamber | Action |
| --- | --- | --- |
| May 22, 2019 | H | Education Policy first Amendment Offered |
| May 22, 2019 | H | Delivered to Governor at 2:45 p.m. on May 22, 2019. |
| May 22, 2019 | H | Assigned Act No. 2019-281. |
| May 22, 2019 | H | Clerk of the House Certification |
| May 22, 2019 | S | Signature Requested |
| May 21, 2019 | H | Enrolled |
| May 21, 2019 | H | Passed Second House |
| May 21, 2019 | S | Motion to Read a Third Time and Pass adopted Roll Call 955 |
| May 21, 2019 | S | Third Reading Passed |
| May 8, 2019 | S | Read for the second time and placed on the calendar |
| May 2, 2019 | S | Read for the first time and referred to the Senate committee on Education Policy |
| May 2, 2019 | H | Engrossed |
| May 2, 2019 | H | Hall intended to vote Nay |
| May 2, 2019 | H | Motion to Read a Third Time and Pass adopted Roll Call 465 |
| May 2, 2019 | H | Motion to Adopt adopted Roll Call 464 |
| May 2, 2019 | H | Education Policy Amendment Offered |
| May 2, 2019 | H | Third Reading Passed |
| April 25, 2019 | H | Read for the second time and placed on the calendar 1 amendment |
| April 2, 2019 | H | Read for the first time and referred to the House of Representatives committee on Education Policy |
2019-05-21
Chamber: Senate
Result: Passed
2019-05-02
Chamber: House
Result: Passed
2019-05-02
Chamber: House
Result: Passed