Sponsor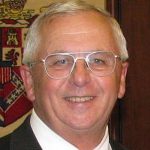 Dickie Drake
Session
Regular Session 2019
Title
Business filing requirements, providing for an electronic process for submission of filings to judges of probate and the Sec. of State, counties may voluntarily participate
Description
Relating to business filing requirements; to authorize a municipality to create an electronic process for the processing and recordation of business license renewals.
Subjects
Secretary of State
Note: Bills that change current law do not show the amended text correctly below. Please view Original PDF to see amended sections:
HB 582 - Enrolled - PDF
Section 1
(a) A municipality may develop and implement an electronic process for the processing and recordation of business license renewals by business and nonprofit entities. (b)(1) A municipality may contract with a vendor to provide electronic processing services which may include, but are not limited to, the online filing of forms, online recording, payment of fees through credit or debit cards, and any other service related to the administration of the electronic process, as determined by the municipality. (2) The municipality may also develop a certification process to allow a third party to provide these electronic processing services. (c) All recording fees, whether established by general or local law, shall be collected by the vendor and the fees applicable to the municipality, including all data associated with the local recording fees, shall be remitted by the vendor to the municipality no less than twice per month. (d) A municipality may continue to provide filing services pursuant to current procedures and is in no way bound or obligated to participate in the electronic process for the recordation of filing activities as provided for by this section.
Section 2
A municipality shall ensure that the electronic process created under this act does all of the following: (1) Determines if any additional forms, including those not specific to the municipality, are required during submission, and informs a user about those forms and how to obtain them. (2) Utilizes an electronic application process that will remove the physical mailing process for business licenses within municipalities participating in the program, and allows business license renewals and the accompanying appropriate fees to be submitted electronically. (3) Allows business license registration and renewals to be completed and submitted electronically. (4) Once a business license has been approved, allows the municipality to deliver the official business license to the business license applicant either electronically or through standard postal mail, at the preference of the applicant. (5) Includes an Internet webpage that generally informs users about business licensure requirements in the municipality and in the State of Alabama and guides them through the specific steps of the electronic business licensure process.
Section 3
A licensure process administered by a municipality as provided in this act shall satisfy any and all business and nonprofit license renewal requirements applicable to the participating municipality, whether prescribed by general or local law , and, furthermore, shall fulfill any and all statutory requirements of a municipality as it relates to renewal of licensure of business entities, including nonprofits.
Section 4
Any business that pays business license fees in one hundred (100) or more municipalities in the State of Alabama may elect to obtain, renew, and submit such payment of fees for a municipal business license pursuant to the current municipal procedures, including the submission of license forms and the payment of fees through the mail or by hand-delivery.
Section 5
This act shall become effective immediately following its passage and approval by the Governor, or its otherwise becoming law. House of Representatives Read for the first time and re- ferred to the House of Representa- tives committee on County and Mu- nicipal Government................. ....... 07-MAY-19Read for the second time and placed on the calendar 1 amendment ...... ....... 15-MAY-19 Read for the third time and passed as amended......................... ....... 23-MAY-19 Yeas 100, Nays 0, Abstains Jeff Woodard Clerk
| Action Date | Chamber | Action |
| --- | --- | --- |
| May 31, 2019 | H | Delivered to Governor at 10:30 a.m. on May 31, 2019. |
| May 31, 2019 | H | Assigned Act No. 2019-528. |
| May 31, 2019 | H | Clerk of the House Certification |
| May 31, 2019 | H | Enrolled |
| May 31, 2019 | S | Signature Requested |
| May 30, 2019 | H | Passed Second House |
| May 30, 2019 | S | Motion to Read a Third Time and Pass adopted Roll Call 1417 |
| May 30, 2019 | S | Third Reading Passed |
| May 29, 2019 | S | Read for the second time and placed on the calendar |
| May 28, 2019 | S | Read for the first time and referred to the Senate committee on Education Policy |
| May 23, 2019 | H | Engrossed |
| May 23, 2019 | H | Motion to Read a Third Time and Pass adopted Roll Call 1049 |
| May 23, 2019 | H | Motion to Adopt adopted Roll Call 1048 |
| May 23, 2019 | H | County and Municipal Government Amendment Offered |
| May 23, 2019 | H | Third Reading Passed |
| May 15, 2019 | H | Read for the second time and placed on the calendar 1 amendment |
| May 7, 2019 | H | Read for the first time and referred to the House of Representatives committee on County and Municipal Government |
2019-05-30
Chamber: Senate
Result: Passed
2019-05-23
Chamber: House
Result: Passed
2019-05-23
Chamber: House
Result: Passed