Updated: November 08, 2022 at 6:03 PM CST
General Information
Who is Dean Odle?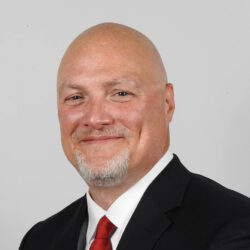 I have lived in Alabama for all but three of my 53 years. My mother was born and raised in Cusseta, Alabama and worked for South Central Bell (as it was known in those days). My father was from Tracy, California and had been stationed at Ft. Benning in the 82nd Airborne. My parents informed me that "WAR EAGLE" was one of my first phrases after mama and dada.
I started school at Lee Academy private school in Auburn from Kindergarten through the 2nd grade. During my 3rd grade year, we lived in California, but that didn't last long. We moved back to Alabama and I attended Opelika public schools from the 4th grade through the 10th grade (where I loved playing football and baseball). Then, we moved to Montgomery and I attended Jefferson Davis High School from 1985-86. After high school, I enrolled at Troy State University (now Troy University) and started my freshman year. At that time, I pledged Sigma Chi Fraternity and commenced to take my teenage years of drunkenness and partying to a new level. Little did I know that the summer break of 1987 would become one of the most important turning points in my life.
It was the summer break of 1987, I was visiting my dad in the Midwest and all my years of running from God came to an end. I had a dramatic encounter with Jesus Christ and soon afterward, I answered His call to the ministry. Since then, I have shared my story and the gospel of Jesus Christ in Israel, the Island of Mauritius, Nigeria, and all over America. I have served as a youth pastor, senior pastor, church planter, educator, author, counselor, and leader for over 33 years (receiving an honorary Ph.D. from Pilgrims University in 2002). For a short season in 2008, I served as pastor of a church in Washington, D.C. (that I had helped plant in 2003).
At the end of 2008, I felt the call of God to return home to Alabama to start a new church. On January 11, 2009, we launched Fire & Grace Church in the Auburn/Opelika area. Then, in 2018, we started Fire & Grace School of Ministry. Our church and school broadcasts reach 80,000-100,000 viewers every month from almost every nation in the world. Two of my three daughters have graduated from colleges in Alabama. Caitlin, my oldest, graduated from Southern Union in Opelika and my middle daughter, Bethany, graduated from the University of Alabama at Birmingham. My wife Nancy and I homeschool our youngest daughter Faith. We live in Cusseta, Alabama with Faith and our five dogs.
I believe that I am qualified to be Governor of Alabama because I am a principled leader. I am not a "stick-my-finger-in-the-wind" politician nor am I interested in being wealthy or selling my soul to sell out the people of Alabama. l have been a diligent student of politics and politicians since I was a teenager. For over three decades, I have been a true Christian leader, researcher, author, and educator of hundreds of thousands of people on the topics of world history, politics, social and economic trends, and the religions of the world. I also have an in-depth knowledge of the methods and plans that the political elite is using to establish their tyrannical "New World Order." They want to strip away American sovereignty along with our Constitutional freedoms and create a world government through the United Nations. Unfortunately, they are close to accomplishing their goals through false flags, deception, and infiltration.
We simply cannot allow that to happen without a fight. Alabama's motto is: "We Dare Defend Our Rights" and I believe that this is what we must do now more than ever. Neither liberal Democrats nor weak Republicans are going to stop this frenzied march toward tyranny. It is time for a different kind of leader in Alabama who will fight to KEEP ALABAMA FREE.
Status: Out of Office
Party: Republican
Education Information
Known educational history for Dean Odle from Cusseta, AL.
Attended, Troy University
Political Information
Known political history for Dean Odle from Cusseta, AL.
Candidate, Governor of Alabama, 2022
Professions Information
Known professional history for Dean Odle from Cusseta, AL.
Founder, Fire & Grace School of Ministry, 2018-present
Founder/Senior Pastor, Fire & Grace Church, 2009-present
Election History
Dean Odle from Cusseta, AL has participated in elections listed below in the state of Alabama.
The below links are relevant to Dean Odle from Cusseta, AL and are articles or opinion pieces published on Bama Politics. Are you Dean Odle? Do you have an opinion on Dean Odle? Publish an article in our opinion section and your article will appear here. A great way for our visitors to find your content and learn more about your views. Use this contact form to find out how.
Related Images & Screenshots
The below images and screenshots are relevant to Dean Odle from Cusseta, AL and were found via our own research or sent to us from readers like you.