Last updated 4 months ago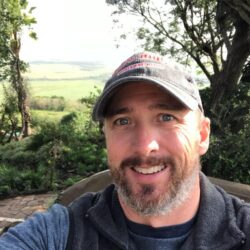 General Information
The information provided below on Russell Bedsole from Alabaster, AL is meant to educate voters and comes from a variety of sources. If anything is incorrect or you would like to contribute to this page, please let us know on this page.
Known contact information for Russell Bedsole from Alabaster, AL.
Known political history for Russell Bedsole from Alabaster, AL.
Representative, Alabama State House of Representatives, District 49, 2020-present
Election History
Russell Bedsole from Alabaster, AL has participated in elections listed below in the state of Alabama.
Time; to adopt Daylight Savings Time statewide if Congress amends Federal law to allow it.
Animals, tethering of a dog, to establish protocal for tethering a dog and the requirement for the dogs care under certain conditions, violation is crime of animal cruelty
Absentee elections, revise time period post election when unused materials must be preserved, Sec. 17-11-19 am'd.
Firefighters, occupational disease, to provide further for which cancers are included within meaning of firefighter's occupational disease, Sec. 11-43-144 am'd.
Education, county and city boards of education, county and city superintendent of schools, closure of schools and establishment of on-line learning in certain circumstances
Crimes and offenses, crimes of riot and inciting to riot, harassment, and assault II, amended, crimes of assault against a first responder, aggravated riot, and unlawful traffic interference, created, mandatory holding period for certain violations, provided, mandatory incarceration period for certain violations, provided, exceptions to sovereign immunity, further provided, restrictions on distribution of revenue to defunding jurisdictions, provided, Secs. 13A-11-3.1, 13A-11-5.1, 13A-11-8.1 added; Secs. 12-25-32, 13A-6-21, 13A-6-132, 13A-11-1, 13A-11-3, 13A-11-4, 13A-11-8, 13A-11-70, 15-13-2, 36-1-12, 36-2-1 am'd.
Joint Legislative Oversight Committee on Obligation Transparency, created, membership, compensation, powers, and duties, provided
Schools, public K-12, athletic events allowing competition by one biological gender against another prohibited unless the event specifically includes both genders
Shelby Co., privately owned sewer systems using public rights-of-way of public roads, required to be regulated and certified by PSC, const. amend.
Sheriffs, not required to be conservators, Sec. 26-2-27 repealed; Secs. 26-2-50, 26-2A-138 am'd.
State government, Presidental Executive Orders, Legislative Council may order review thereof, prohibition on implementation, provided
Telephone communications, knowing and intentionally misleading use of inaccurate caller identification information, prohibited
Consumer Protection, Alabama Consumer Privacy Act, created, allow consumers to opt in or out to sale of personal information with certain conditions, require business collecting data to make certain disclosures, violation or deletion of, Deceptive Trade Practices Act
Sheriffs, term of office, to commence following election, technical revisions to term of county commissioner, Sec. 36-3-4 am'd.
Tax incentives, prohibits censorship of posts or comments on websites receiving state or local tax incentives, provides exceptions, remedies
Workers' compensation, firefighters, law enforcement officers, diagnosed with post-traumatic stress disorder, reimbursed for certain out-of-pocket expenses, co's and municipalities required to maintain certain disability insurance coverage
Runoff elections, four weeks after municipal and special primary elections, period revised, Secs. 11-46-6, 11-46-21, 11-46-55, 17-13-3 am'd.