Updated: August 07, 2022 at 12:12 PM CST
General Information
Who is Russell Bedsole?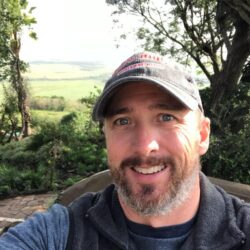 We do not have an introduction for Russell Bedsole. If you would like to see Russell Bedsole's introduction appear here, please reach out to Russell Bedsole. Are you Russell Bedsole? Fill out our form here.
Status: Alabama State Representative for District 49
Party: Republican
Contact Information
Known contact information for Russell Bedsole from Alabaster, AL.
11 South Union Street Suite 524-E

Montgomery, AL 36130-2950

Phone: 334-261-0500
Official Email:

[email protected]
Education Information
Known educational history for Russell Bedsole from Alabaster, AL.
BA, Criminal Justice, Auburn University, 2005
MS, Physician Assistant, Troy University, 1998
Political Information
Known political history for Russell Bedsole from Alabaster, AL.
Candidate, Alabama State House of representatives, District 49, 2020, 2022
Representative, Alabama State House of Representatives, District 49, 2020-present
Professions Information
Known professional history for Russell Bedsole from Alabaster, AL.
Captain, Shelby County Sheriff's Office, 2018-present
President, Fraternal Order of Police Lodge 41, 2007-2011
Officer, Lee Country Law Enforcement, 1998-1999
Federal Bureau of Investigation National Academy
Officer, Shelby County Law Enforcement
Organizations Information
Known organizational history for Russell Bedsole from Alabaster, AL.
Personal Relations Chair, Pancreatic Cancer Action Network, 2015-2017
Board Member, KenyaRelief.org, 2015-present
Member, Alabaster City Council, 2012-present
Election History
Russell Bedsole from Alabaster, AL has participated in elections listed below in the state of Alabama.
Sponsored Bills
View legislative bills that Russell Bedsole has sponsored.
Relating to sheriffs; to amend Act 2022-133, 2022 Regular Session, now appearing as Section 41-23-9, Code of Alabama 1975, to change the name of the Local Government Pistol Permit Revenue Loss Fund; to increase the money appropriated to the fund; to increase the life span of the fund; to further provide for expenditures from the fund; to further provide for the deposit and allocation of grant reimbursement monies; and to make nonsubstantive, technical revisions to update existing code language to current style.
Relating to cannabis; to prohibit the sale, distribution, marketing, or possession of psychoactive cannabinoids found in hemp for certain age groups; to levy a five percent tax on the gross proceeds of products containing psychoactive cannabinoids sold at retail; and in connection therewith would have as its purpose or effect the requirement of a new or increased expenditure of local funds within the meaning of Section 111.05 of the Constitution of Alabama of 2022.
Relating to motor vehicle licenses and registration; to amend Section 32-6-62, Code of Alabama 1975, to extend the validity period of motor vehicle license plate designs from five years to 10 years.
Relating to correctional incentive time; to amend Section 14-9-41, as last amended by Act 2022-322, 2022 Regular Session, Code of Alabama 1975, to reduce the amount of correctional incentive time a prisoner receives; to require a prisoner to remain in a certain classification for a longer period of time before moving up to a higher classification; to provide for additional circumstances in which a prisoner may be required to forfeit his or her correctional incentive time; and to require the Department of Corrections to provide annual reports to the Legislature, the Governor, and the Attorney General regarding correctional incentive time.
Relating to state holidays; to designate Alabama Peace Officers' Memorial Day.
State holidays, designate Alabama Peace Officers' Memorial Day
Shelby Co., motor vehicles, low speed vehicles, operation authorized, const. amend.
Firefighters and rescue squad members, income tax credit for training under certain conditions
Controlled substance database, access by medical examiners, coroners, and deputy coroners, in certain circumstances, Sec. 20-2-214 am'd.
Assault in the second degree, physical injury to employee of Dept. of Human Resouces or social worker, included in offense, Sec. 13A-6-21 am'd.
Time; to adopt Daylight Savings Time statewide if Congress amends Federal law to allow it.
Animals, tethering of a dog, to establish protocal for tethering a dog and the requirement for the dogs care under certain conditions, violation is crime of animal cruelty
Absentee elections, revise time period post election when unused materials must be preserved, Sec. 17-11-19 am'd.
Firefighters, occupational disease, to provide further for which cancers are included within meaning of firefighter's occupational disease, Sec. 11-43-144 am'd.
Education, county and city boards of education, county and city superintendent of schools, closure of schools and establishment of on-line learning in certain circumstances
Crimes and offenses, crimes of riot and inciting to riot, harassment, and assault II, amended, crimes of assault against a first responder, aggravated riot, and unlawful traffic interference, created, mandatory holding period for certain violations, provided, mandatory incarceration period for certain violations, provided, exceptions to sovereign immunity, further provided, restrictions on distribution of revenue to defunding jurisdictions, provided, Secs. 13A-11-3.1, 13A-11-5.1, 13A-11-8.1 added; Secs. 12-25-32, 13A-6-21, 13A-6-132, 13A-11-1, 13A-11-3, 13A-11-4, 13A-11-8, 13A-11-70, 15-13-2, 36-1-12, 36-2-1 am'd.
Joint Legislative Oversight Committee on Obligation Transparency, created, membership, compensation, powers, and duties, provided
Schools, public K-12, athletic events allowing competition by one biological gender against another prohibited unless the event specifically includes both genders
Shelby Co., privately owned sewer systems using public rights-of-way of public roads, required to be regulated and certified by PSC, const. amend.
Sheriffs, not required to be conservators, Sec. 26-2-27 repealed; Secs. 26-2-50, 26-2A-138 am'd.
State government, Presidental Executive Orders, Legislative Council may order review thereof, prohibition on implementation, provided
Telephone communications, knowing and intentionally misleading use of inaccurate caller identification information, prohibited
Consumer Protection, Alabama Consumer Privacy Act, created, allow consumers to opt in or out to sale of personal information with certain conditions, require business collecting data to make certain disclosures, violation or deletion of, Deceptive Trade Practices Act
Sheriffs, term of office, to commence following election, technical revisions to term of county commissioner, Sec. 36-3-4 am'd.
Tax incentives, prohibits censorship of posts or comments on websites receiving state or local tax incentives, provides exceptions, remedies
Workers' compensation, firefighters, law enforcement officers, diagnosed with post-traumatic stress disorder, reimbursed for certain out-of-pocket expenses, co's and municipalities required to maintain certain disability insurance coverage
Runoff elections, four weeks after municipal and special primary elections, period revised, Secs. 11-46-6, 11-46-21, 11-46-55, 17-13-3 am'd.
Related Articles
The below links are relevant to Russell Bedsole from Alabaster, AL and are articles or opinion pieces published on Bama Politics. Are you Russell Bedsole? Do you have an opinion on Russell Bedsole? Publish an article in our opinion section and your article will appear here. A great way for our visitors to find your content and learn more about your views. Use this contact form to find out how.
Article
Date
No articles or news have been published on Russell Bedsole.