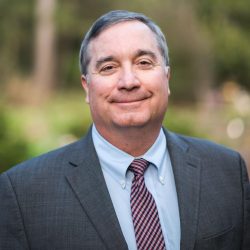 11 South Union Street, Suite 729
Montgomery, AL 36104
334-261-0851
Email:

[email protected]
BS, Building Construction, Auburn University
MS, Real Estate Development/Urban Affairs, Georgia State University
Senator, Alabama State Senate, District 15, 2018-present
Candidate, Alabama State Senate, District 15, 2018
Former Employee, Jim Wilson & Associates
Former Employee, Blount International
Organizations Information
Chair, Briarwood Ballet, present
Elder, Briarwood Presbyterian Church, present
Member, Briarwood Christian School Board, present
Chair, Racerunners Board
Chair, Leachman Ministries Board
Former Chaplain, Auburn University Baseball Team
Member, Entrepreneurs Round Table
Member, Campus Outreach International
Member, Young Business Leaders
Member, Alabama Policy Institute
Covid-19 Recovery Capital Credit Protection Act of 2021, created, employment and wage requirements for qualifying projects extended, compensation amounts for exemption purposes increased, Sec. 40-18-19.1 am'd.
Veterans' Affairs, State Board of, adding a Gold Star Family member to the board, updating existing code, making nonsubstantive, technical revisions, Sec. 31-5-3 am'd.
Armed forces, Alabama State Defense Force (ASDF), provide pay for members, authorization for Governor to activate, further provided, commissioning of officers and specify qualifications, provided, Secs. 31-2-37, 31-2-46, 31-2-69, 31-2-70 am'd.
Legislature, to call itself into a special session under certain conditions authorized, const. amend.
Motor vehicles, authorized volunteer firefighter vehicles, authorized to be equipped with emergency lights, certain operating privileges, provided, Sec. 32-5A-7.1 added.
Elections, electronic voting machines, curb side voting, opertion of voting machines prohibited except on the inside of buildings designated as voting places, taking of ballots into or out of voting places prohibited, Sec.17-6-4 am'd.
Community College System, tenure and discipline of faculty and staff hired on or after August 1, 2021, pursuant to policy adopted by Board of Trustees of Alabama Community College System in lieu of Students First Act of 2011, Secs. 16-60-111.4, 16-60-111.7 am'd.
Pharmacy benefits managers, practices relating to patient steering, price discrimination, fiduciary duty to client, price disclosure, etc. regulated, Dept of Insurance, duties and authorities revised, Act 2019-457, 2019 Reg. Sess., sections amended and renumbered; Secs. 27-45A-6 to 27-45A-11, inclusive, 27-45A-13 added; Secs. 27-45A-3, 27-45A-4, 27-45A-5 am'd.
Appropriations, supplemental appropriations for fiscal year ending September 30, 2020, from the Education Trust Fund Advancement and Technology Fund to various school systems and colleges and universities, and other entities
Talladega College, appropriation
Lyman Ward Military Academy, appropriation
Appropriations, supplemental appropriations for fiscal year 2020, from Education Trust Fund to the State Dept. of Education, Alabama Community College System, Marine Environmental Sciences Consortium, Commerce Dept., and the Alabama Institute for the Deaf and Blind, approp. for Coucil on Arts earmarked, approp. for School of Cyber Technology and Engineering carried forward, Act 2019-403, 2019 Reg. Sess., am'd.
Education budget, appropriations for the support, maintenance, and development of public education
Public education employees, including K-12, postsecondary education, and AIDB, salary increase
Workers' compensation, firefighters, law enforcement officers, diagnosed with post-traumatic stress disorder, reimbursed for certain out-of-pocket expenses, co's and municipalities required to maintain certain disability insurance coverage
Taxation, certain tax credits, advance refunds, and other economic relief payments under the CARES Act excluded from income taxation, Alabama Taxpayer Stimulus Freedom Act of 2021, Sec. 40-27-1 am'd.
Utilities, Underground Damage Prevention Fund established, terms of members of authority, provided for, Secs. 37-15-10, 37-15-10.1 am'd.
Runoff elections, four weeks after municipal and special primary elections, period revised, Secs. 11-46-6, 11-46-21, 11-46-55, 17-13-3 am'd.
Coronavirus, immunity for certain entities from claims relating to contraction of or exposure to coronovirus
World games, Birmingham, exempt non-resident credentialed health providers providing medical care to their athletes from state licensure requirments temporarily
Health care, insurance providers, provide coverage for cost of health care services provided via specified technological aids, requirements and restrictions for health care providers
World games, Birmingham, exempt non-resident credentialed health providers providing medical care to their athletes from state licensure requirments temporarily
Corporate income tax rate and financial institution excise tax rate, decreased, apportionment factor for corporate income tax rates revised, State income tax decoupled from fed. Tax Cuts and Jobs Act, electing pass-through entities, taxed at entity level, Ala. Business Tax Competitiveness Act, Secs. 40-16-1.2, 40-16-4, 40-18-31, 40-18-34, 40-18-35, 40-27-1 am'd.
Taxation, income tax rate for corporations further provided for, Alabama Business Tax Competitiveness Act, const. amend
Runoff elections, four weeks after municipal and special primary elections, period revised, Secs. 11-46-6, 11-46-21, 11-46-55, 17-13-3 am'd.
Community College System, tenure and discipline of faculty and staff hired on or after June 1, 2020, pursuant to policy adopted by Board of Trustees of Alabama Community College System in lieu of Students First Act of 2011, Secs. 16-60-111.4, 16-60-111.7 am'd.
Corporate Income Tax, allow taxpayer who is part of a controlled group to factor that controlled group in computing deduction limitations, Sec. 40-18-39.1 added.
Underground utilities, one-call notification system, notification further provided for, Underground Damage Prevention Fund, created, Secs. 37-15-10.1, 37-15-10.2 added; Secs. 37-15-2, 37-15-4, 37-15-4.1, 37-15-5, 37-15-6, 37-15-9, 37-15-10 am'd.
Taxation, Barber Vintage Motorsports Museum, sales and use tax exemption, to include construction materials, ad valorem tax exemption, further provided for, Sec. 40-9-25.14 am'd.
Motor vehicles, Fleet vehicles, licensing and registration of, provided, Revenue Dept. required to establish a fleet online tax system, Secs. 40-12-305 to 40-12-309, inclusive, added; Sec. 40-12-240 am'd.
Mountain Brook, boys varsity lacrosse team, commended
Briarwood Christian School Boys Soccer Team, commended
Briarwood Christian School Boys Tennis Team, commended
Joint Legislative Task Force on the Tax Cuts and Jobs Act, established
Waggoner, James Thomas, commended
Civil procedure, Asbestos Trust Claims Transparency Act, disclosure of all viable asbestos trust claims required, Secs. 6-5-690 to 6-5-696 added.