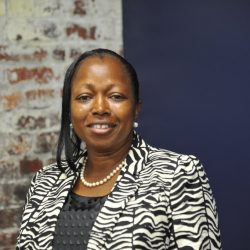 11 South Union Street, Suite 537-B
Montgomery, AL 36130-2950
334-261-0529
Email:

[email protected]
BA, Computer Science/Business Administration, Southern College
Candidate, Alabama State House of Representatives, District 56, 2018
Representative, Alabama State House of Representatives, District 56, 2014-present
Candidate, Alabama State Senator, District 19, 2002, 2006
Former Councilwoman, City of Bessemer, District 12
Carrier, United States Postal Service
Entrepreneur, Alexander Unity Flowers & Gift
Executive Secretary, Law Center of Civil and Criminal Justice
Former Directress, Chambers, Lumzy, and Westside Funeral Homes
Veteran of the United States Army, Administrative/Financial Specialist/Supervisor
Organizations Information
Delegate, Barack Obama at the National Democratic Convention, 2008
Advisory Board, Save the Youth
Dunbar, Abrams Alumni
Member, Alabama Democratic Party
Member, Greater Shiloh Baptist Church
Member, Democratic Executive Committee
Class 5 municipality, organized under Chapter 43D, Code of Alabama 1975, (Bessemer) city council, clerical assistants auth., Sec. 11-43D-14 am'd.
Class 5 municipalities, require each council member and mayor to reside in the district he or she represents, Sec. 11-43D-2 am'd.
Jefferson Co., elected official, participation in the Employees' Retirement System, const. amend.
Class 5 muns. organized under Title 11, Chapter 43D, (Bessemer), utility bds., mayor removed from management, to be organized under Article 9, Chapter 50, Title 11, Code of Alabama 1975, Sec. 11-43D-14 am'd.
County Boards of Equalizatioin, counties with population of 600,000 or more, assoc. members, compensation increased, Sec. 40-3-7 am'd.
George, Rodney, death mourned