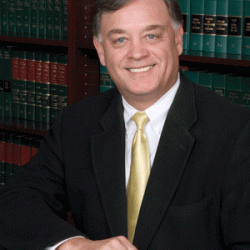 BS, Education, Florida State University
JD, Jones School of Law, Faulkner University
Representative, Alabama State House of Representatives, District 88, 2010-2018
Attorney, Capouano, Beckman and Russell, Limited Liability Company, present
Former Athletic Director, United States Military
Instructor, Alabama National Guard
Formerly Licensed K-12 Teacher, Alabama Schools
Congressional Information
Former Member, Judiciary Committee, Alabama State House of Representatives
Former Vice Chair, Constitution, Campaigns and Elections Committee, Alabama State House of Representatives
Organizations Information
Member, Alumni and Friends Club, Elmore and Autauga County University of Alabama Boosters, present
Member, Saint Joseph's Catholic Church, present
Member, Montgomery County Bar Association, present
Member, American Bar Association, present
Member, Alabama State Bar Association, present
Member, Knights of Columbus, present
Member, Prattville Civitan Club
Former Coach, Dixie Youth Baseball
Member, Bankruptcy and Commercial Law League
Member, River Region Apartment Association
Member, National Association of Retail Collection Attorneys
Member/Financial Committee, Saint Joseph's Catholic Church Prattville
Juvenile sex offenders, notification provided to school of low-risk sex offender expanded to include local super of edu. and bd of edu., change in school required to be reported to local law enforcement by juvenile sex offender, state board of edu. required to develop and local boards to adopt, model policy for monitoring juvenile sex offenders in school, Secs. 15-20A-27, 15-20A-30 am'd.
Campaign Signs, DOT or county or municipal highway dept req'd to give notice to candidate before removal of certain size campaign signs if within 150 days of election
Voter registration, procedures to maintain voter registration database revised, Sec. 17-4-30 am'd.
State Auditor, duties further provided, authorized to make written demand for recovery of public funds improperly withheld or illegally expended, initiate legal action for recovery of funds or value of property, Sec. 36-16-1 am'd.
Trusts, Uniform Trust Decanting Act, enacted, decanting power of fiduciaries of certain trusts to distribute assets of the trusts to other trusts, fiduciary duties, procedures, notice, limitations, trusts for the care of animals, authorized
Marriage license, recording by judge of probate, transmission to Vital Statistics office, Secs. 30-1-9, 30-1-10, 30-1-11, 30-1-13, 30-1-14 repealed; Secs. 22-9A-17, 30-1-5, 30-1-12, 30-1-16 am'd.
Debt, open-end credit accounts including credit card debt, statute of limitations at six years, Sec. 6-2-34 am'd.