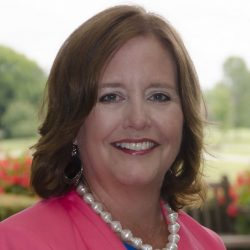 General Information
The information provided below on Charlotte Meadows from Montgomery, AL is meant to educate voters and comes from a variety of sources. If anything is incorrect or you would like to contribute to this page, please let us know on this page.
Contact Information
Known contact information for Charlotte Meadows from Montgomery, AL.
Education Information
Known educational history for Charlotte Meadows from Montgomery, AL.
Masters, Business Administration, University of South Alabama, 1989
Bachelors, Accounting, Auburn University, 1984
Political Information
Known political history for Charlotte Meadows from Montgomery, AL.
Representative, Alabama State House of Representatives, District 74, 2019-present
Candidate, Alabama State House of Representatives, District 74, 2013, 2014, 2019
Professions Information
Known professional history for Charlotte Meadows from Montgomery, AL.
Business Manager, Alabama Allergy and Asthma Clinic, 1991-present
Founding Member, Lead Engage Achieve Develop Academy
Organizations Information
Known organizational history for Charlotte Meadows from Montgomery, AL.
Member/Former President, Montgomery County Board of Education, 2006-2012
Sunday School Teacher, Harvest Family Church, present
Member, Harvest Family Church, present
Outreach & Policy Director, StudentsFirst
Volunteer, Montgomery Capital Rotary Club
Volunteer, Montgomery Ballet
Volunteer, Hands on River Region
Election History
Charlotte Meadows from Montgomery, AL has participated in elections listed below in the state of Alabama.
Sponsored Bills
Education, Education Savings Account program, created, allow parents to use funds allocated to their child at their resident school district for an education program
Firearms,permitless carry, process for seized pistols amended, Secs. 13A-11-50, 13A-11-52, 13A-11-74 repealed; Secs. 13A-11-71, 13A-11-73, 13A-11-84 am'd.
Health, prohibits certain types of discrimination based on immunization status
Pike Road, ad valorem tax, add'l tax authorized to be levied by Montgomery County Commission for Pike Rd. School District, const. amend.
Elections, prohibiting poll watchers from assisting an individual with voting, Secs. 11-46-51, 17-9-13 am'd.
Income tax credits, contributions to scholarship granting organizations further provided for, Sec. 16-6D-9 am'd.
Legislature, to call itself into a special session under certain conditions authorized, const. amend.
Pharmacy benefits managers, practices relating to patient steering, price discrimination, fiduciary duty to client, price disclosure, etc. regulated, Dept of Insurance, duties and authorities revised, Act 2019-457, 2019 Reg. Sess., sections amended and renumbered; Secs. 27-45A-6 to 27-45A-11, inclusive, 27-45A-13 added; Secs. 27-45A-3, 27-45A-4, 27-45A-5 am'd.
Motor vehicles, autocycles, requirement further provided, Sec. 32-6A-1 am'd.
Extended Learning Opportunities Act, established, learning opportunities outside of typical public K-12 classroom for credit, approval and enrollment process provided, Secs. 16-46C-1 to 16-46C-7, inclusive, added.
Taxation, County Boards of Equalization, valuation procedures further provided, Secs. 40-2-18, 40-3-21, 40-3-25, 40-7-25 am'd.
Utilities, governmental entities, prohibited from adopting or enforcing policies that prohibit the connection or reconnection of utility services
Crimes and offenses, crimes of riot and inciting to riot, harassment, and assault II, amended, crimes of assault against a first responder, aggravated riot, and unlawful traffic interference, created, mandatory holding period for certain violations, provided, mandatory incarceration period for certain violations, provided, exceptions to sovereign immunity, further provided, restrictions on distribution of revenue to defunding jurisdictions, provided, Secs. 13A-11-3.1, 13A-11-5.1, 13A-11-8.1 added; Secs. 12-25-32, 13A-6-21, 13A-6-132, 13A-11-1, 13A-11-3, 13A-11-4, 13A-11-8, 13A-11-70, 15-13-2, 36-1-12, 36-2-1 am'd.
Wine, authorizing common carriers to make delivery of alcoholic beverages to residents over 21, to create a wine direct shipper permit to allow wine manufacturers to ship their table wine directly to residents, Sec. 28-3A-6.1 added; Sec. 28-1-4 am'd.
State Seal of Biliteracy, established, recognizing graduates with the proficiency in English and at least one world language, including American sign language
Criminal code, offenses against public order, firearms, concealed pistols, concealed carry permit, constitutional carry, pistol permits, Secs. 9-11-304, 13A-11-52, 13A-11-71, 13A-11-73, 13A-11-74 repealed; Secs. 13A-11-7, 13A-11-50, 13A-11-55, 13A-11-61.2, 13A-11-62, 13A-11-75, 13A-11-85, 13A-11-90 am'd.
Schools, public K-12, athletic events allowing competition by one biological gender against another prohibited unless the event specifically includes both genders
Social Work Examiners, Board of, duties, board authorized to charge and collect fees to verify existence of current license, Sec. 34-30-57 am'd.
Firearms, Alabama Firearms Protection Act, prohibitions on enforcement of certain federal firearm laws, provided
Alabama Memorial Preservation Act of 2017, renamed Alabama Memorial Preservation Act of 2021, term limits provided for members of Committee on Alabama Monument Protection, duties of committee regarding petitions for waiver and petitions to raze provided, additional fines imposed, duties of Attorney General provided, punitive damages authorized, Secs. 41-9-235.1, 41-9-235.2 added; Secs. 41-9-230, 41-9-231, 41-9-232, 41-9-233, 41-9-234, 41-9-235, 41-9-236, 41-9-237 am'd.
State Health Officer, order issued in response to outbreak of a disease has full force of law if approved by Governor and filed with Secretary of State in state of emergency, Secs. 22-2-8, 31-9-8, 31-9-13 am'd.
Abortion, physicians, duty of care owed to babies born alive after failed abortion, criminal penalties, definitions further provided
Montgomery Co., judge of probate, required to be an attorney, const. amend.
Runoff elections, four weeks after municipal and special primary elections, period revised, Secs. 11-46-6, 11-46-21, 11-46-55, 17-13-3 am'd.
Teachers Retirement System, 30-year service retirement and conversion of sick leave allowed for Tier II, plan members, member contribution rate increased, Secs. 16-25-11.1, 16-25-14, 16-25-21 am'd.
The below links are relevant to Charlotte Meadows from Montgomery, AL and are articles or opinion pieces published on Bama Politics. Are you Charlotte Meadows? Do you have an opinion on Charlotte Meadows? Publish an article in our opinion section and your article will appear here. A great way for our visitors to find your content and learn more about your views. Use this contact form to find out how.