Charlotte Meadows, Michael Fritz In Runoff For District 74 GOP Nomination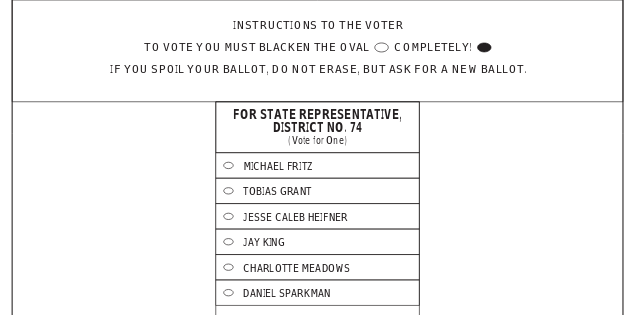 A special election held Tuesday to fill the District 74 House seat that was vacated by the death of Dimitri Polizos failed to find a majority.
Charlotte Meadows wasn't able to secure 50 percent of the vote on Tuesday and will now face Michael Fritz on August 27th for the Republican nomination.
Meadows received 1,218 votes or 44 percent of the total. Fritz came in second with 618 votes or 22 percent. Coming in third Jesse Heifner received 321 votes resulting in 12 percent, Daniel Sparkman had 307 votes resulting in 11 percent, Tobias Grant received 192 votes resulting in 7 percent, and Jay King received 115 votes resulting in 4 percent.
The winner of the runoff election will face Democrat Rayford Mack, who ran unopposed for the Democratic nominiation, on Nov. 12.
Brent Wilson was born and raised in Huntsville, Alabama and is the Owner and Chief Editor of BamaPolitics.com.
Topic tags: