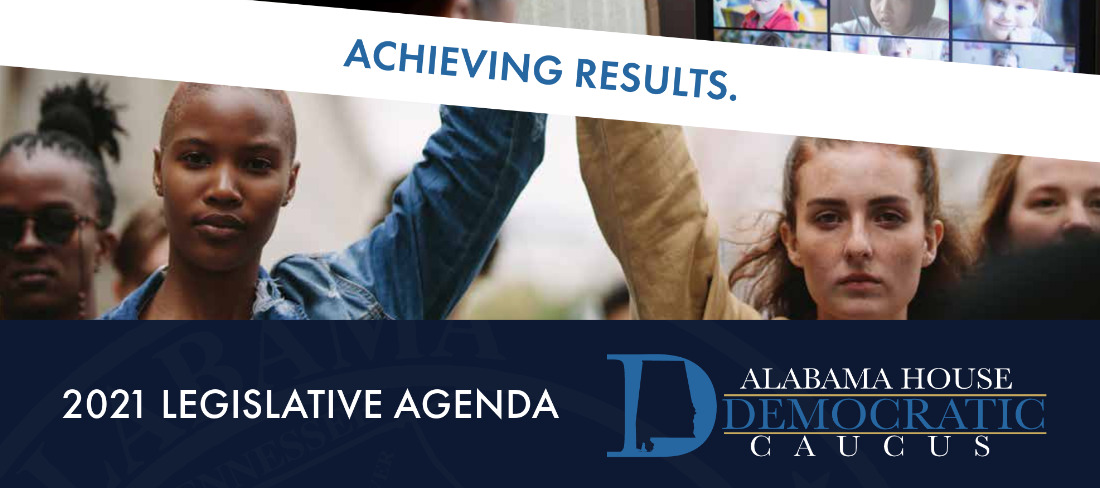 The Alabama House Democratic Caucus on Wednesday hosted a Zoom call that discussed their legislative agenda for the current 2021 legislative session. The call included Democratic House members Anthony Daniels (D-Huntsville), Adline Clarke (D-Mobile), Barbara Drummond (D-Mobile), Chris England (D-Tuscaloosa), Neil Rafferty (D-Birmingham), Mary Moore…

The Alabama House Democratic Caucus will be hosting a live stream event Wednesday, February 24, 2021 at 11 A.M. to put promote their legislative agenda and goals for the 2021 Alabama Legislative Session. According to the press release published below, some of the mentioned topics…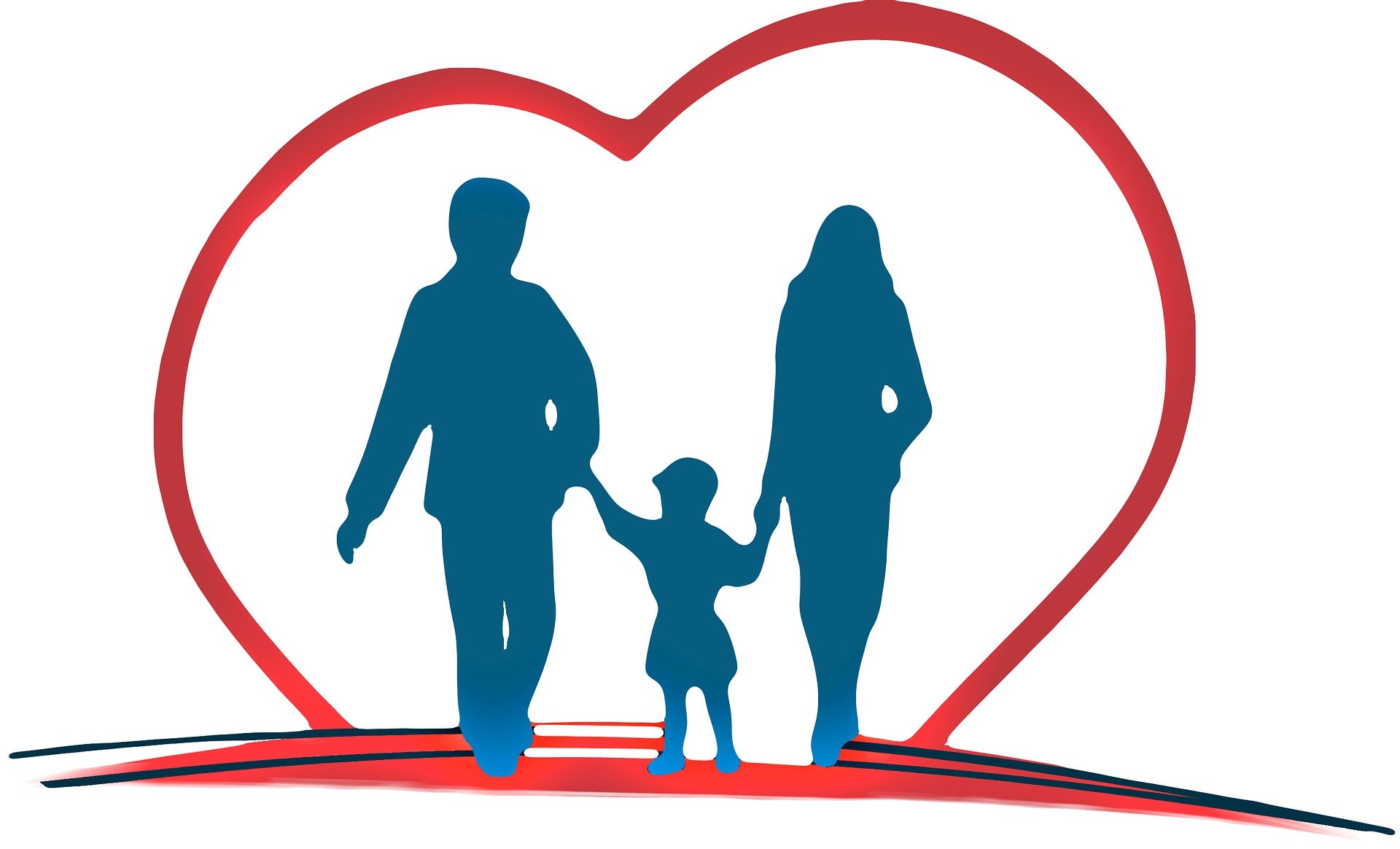 February is American Heart Month. During this month, we raise awareness of our nation's number one killer – heart disease. Part of that awareness is urging our citizens to visit their primary care doctor and learn about risk factors and how to get them under…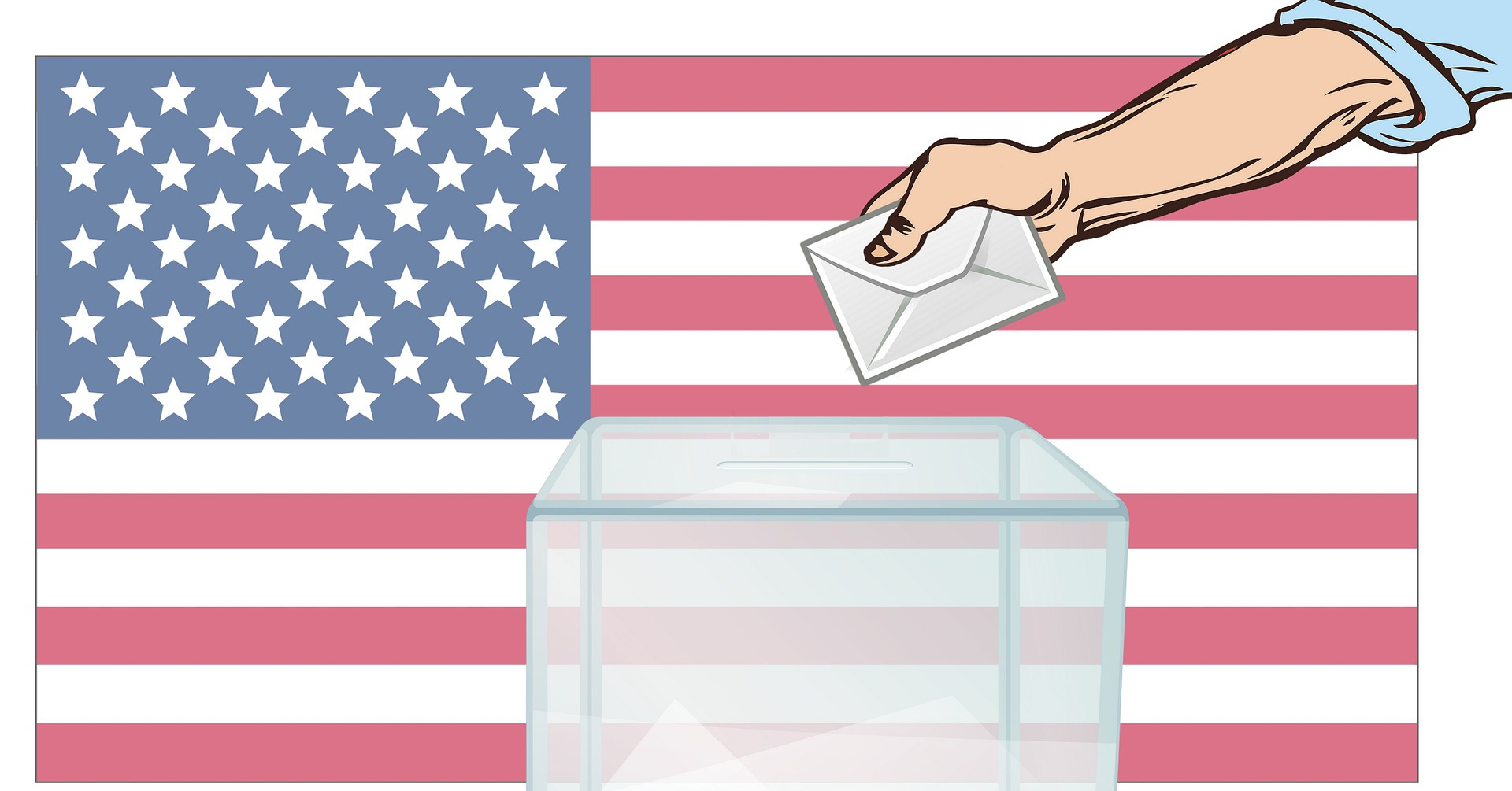 An Alabama House bill has been submitted that would prohibit straight-party voting in the state. The bill, HB397, currently has 19 sponsors, all Democrats. Only six states, including Alabama, currently allow the practice with Indiana, Kentucky, Michigan, Oklahoma, and South Carolina being the others. Alabama…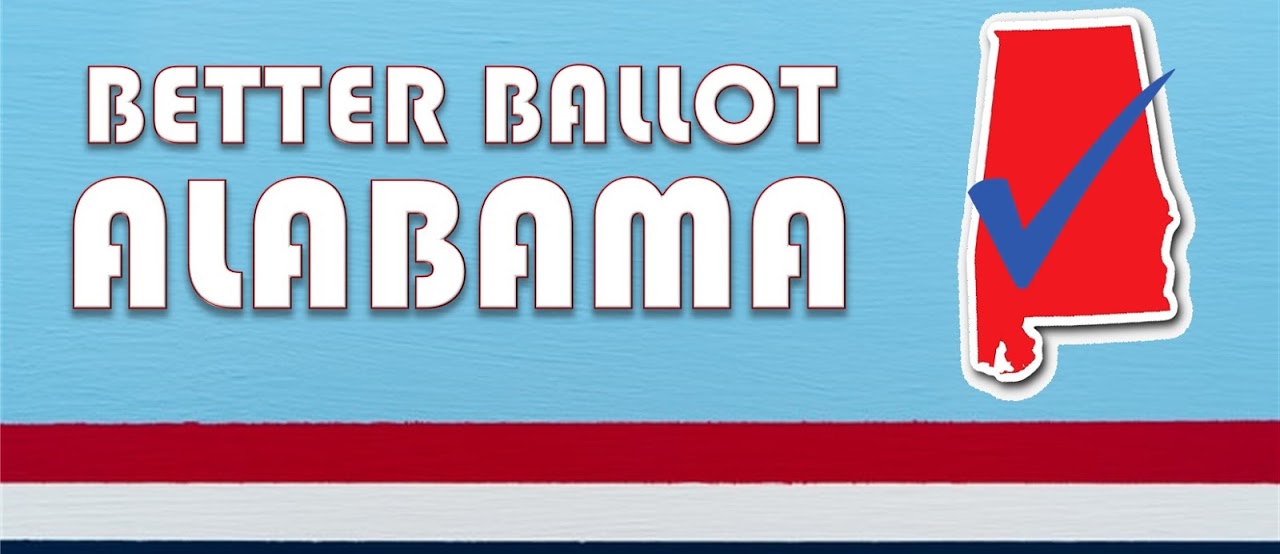 Better Ballot Alabama working to bring Ranked Choice Voting to Alabama Alabama — Feb 14, 2021 — Better Ballot Alabama is a grassroots organization that was started in Dec of 2020 with the idea to start laying the groundwork for a Ranked Choice Voting movement…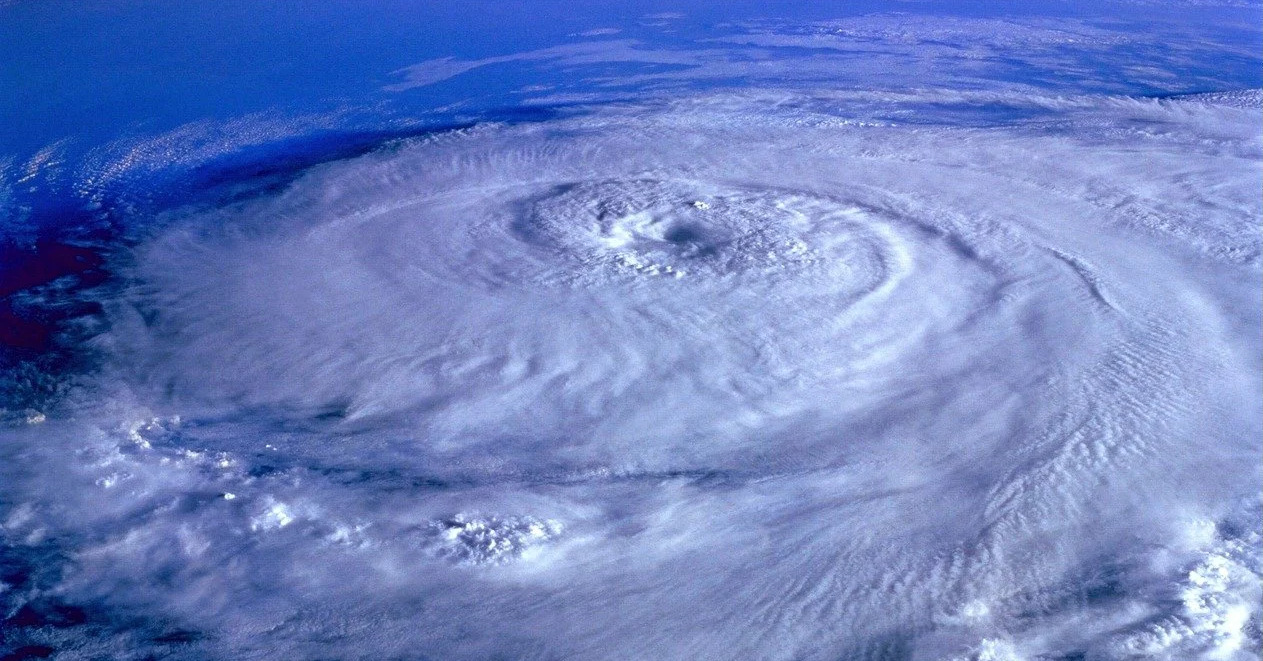 What began as a breeze is starting to shape up as a strong political wind. If Alabama Democrats continue along their new path, the state may be in for some big and positive changes soon.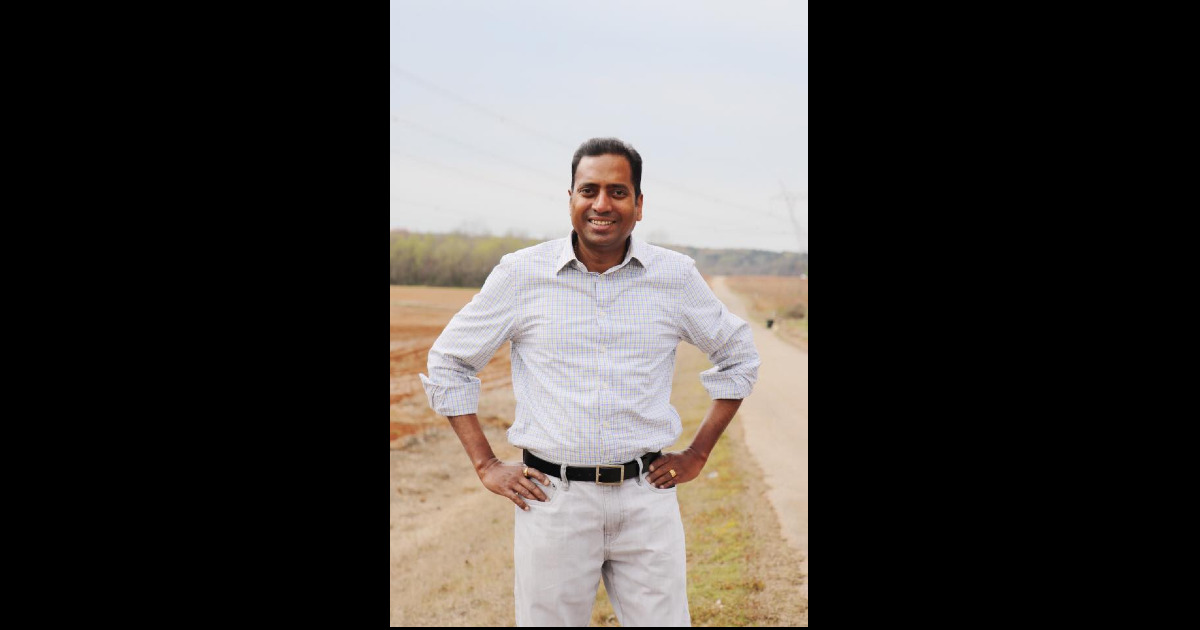 Madison City's Mayor and City Council are going to take two actions very soon that will affect all of us. First, the council is going to vote on the creation of a Citizen Advisory Board for the Police Department on Monday, February 8th and second,…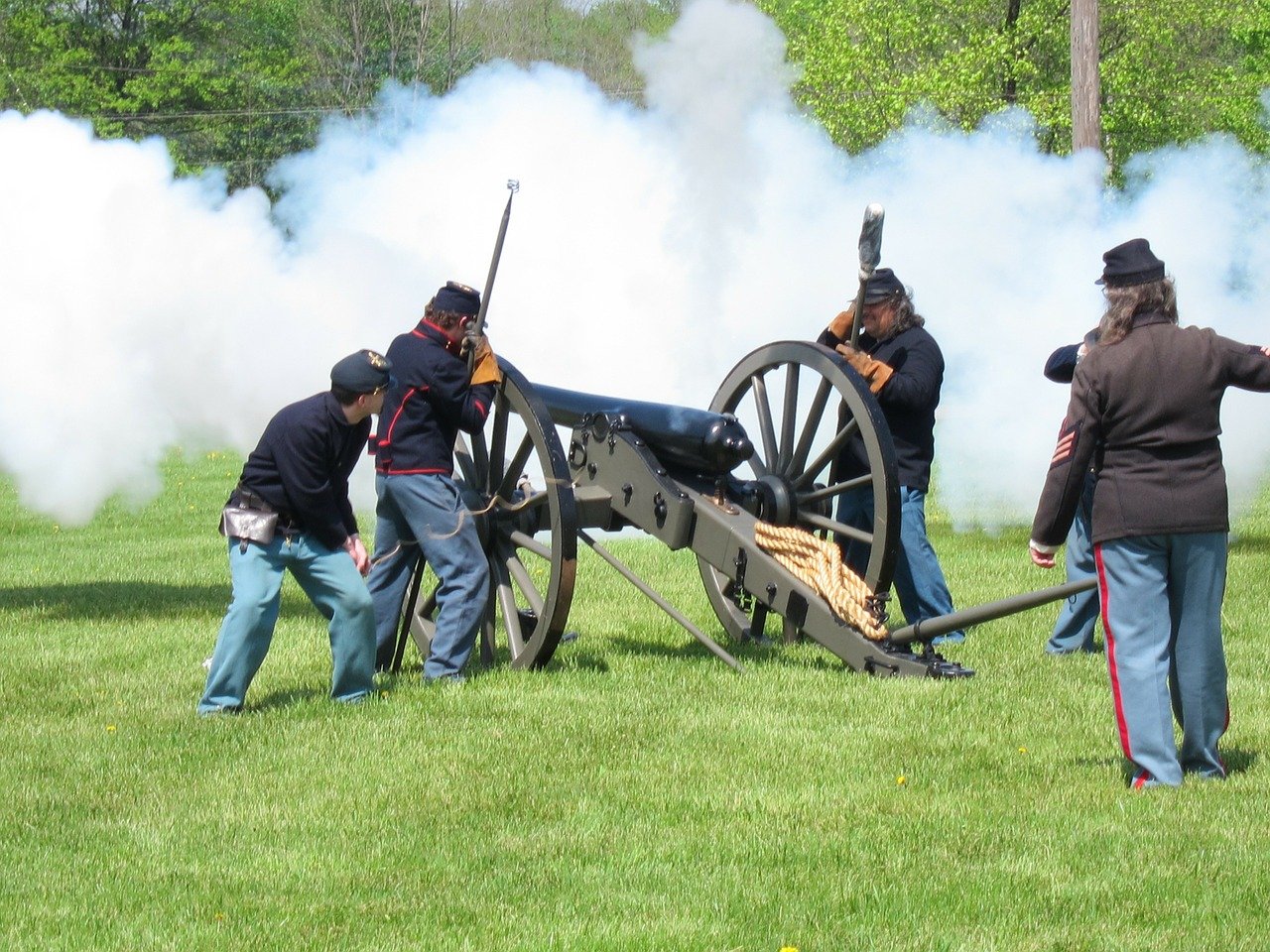 Ending the "Uncivil War" means defending the truth and remembering that, as Americans, we're all on the same side. It also means holding people accountable in a fair and dignified manner in the public square.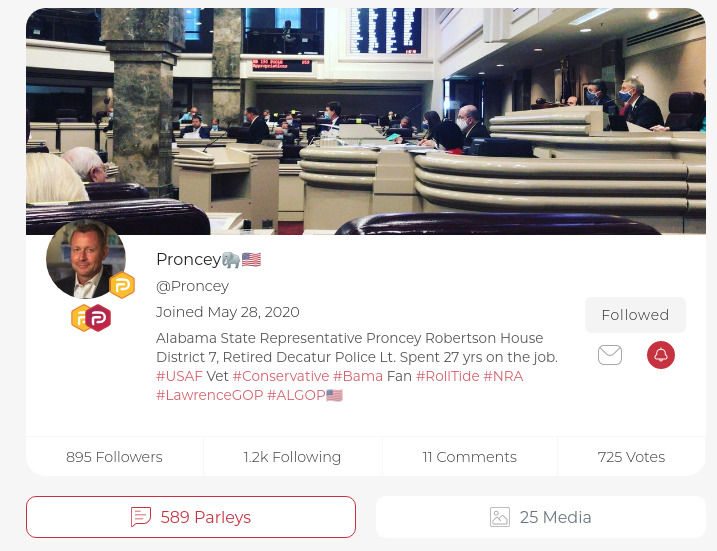 Alabama State Representative Proncey Robertson (R-Mount Hope) is one of many conservatives who have taken to Parler after either becoming frustrated with Twitter or seeking an echo chamber where their conservative views go largely unchallenged. A quick look at Robertson's account shows that he has…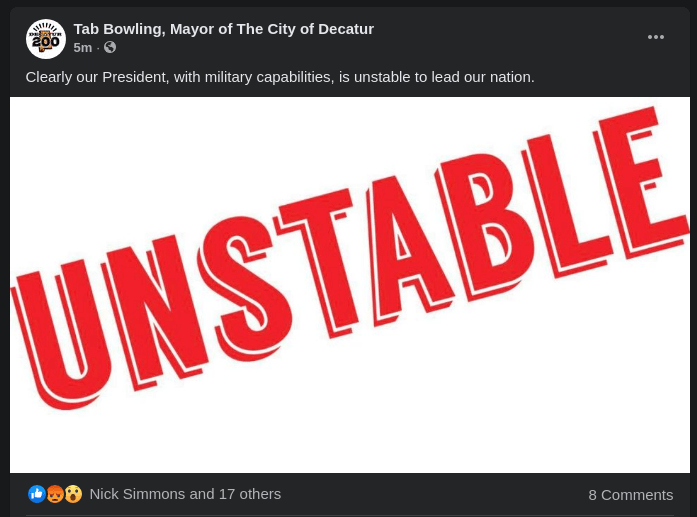 In a Facebook post on January 6th, Decatur Mayor Tab Bowling posted a comment saying "Clearly our President, with military capabilities, is unstable to lead our nation." The post included a photo that simply said "Unstable. This comes after the capitol was breached by Trump…