Jones Says Tuberville and Sessions Both Have "Serious Flaws" Amidst Runoff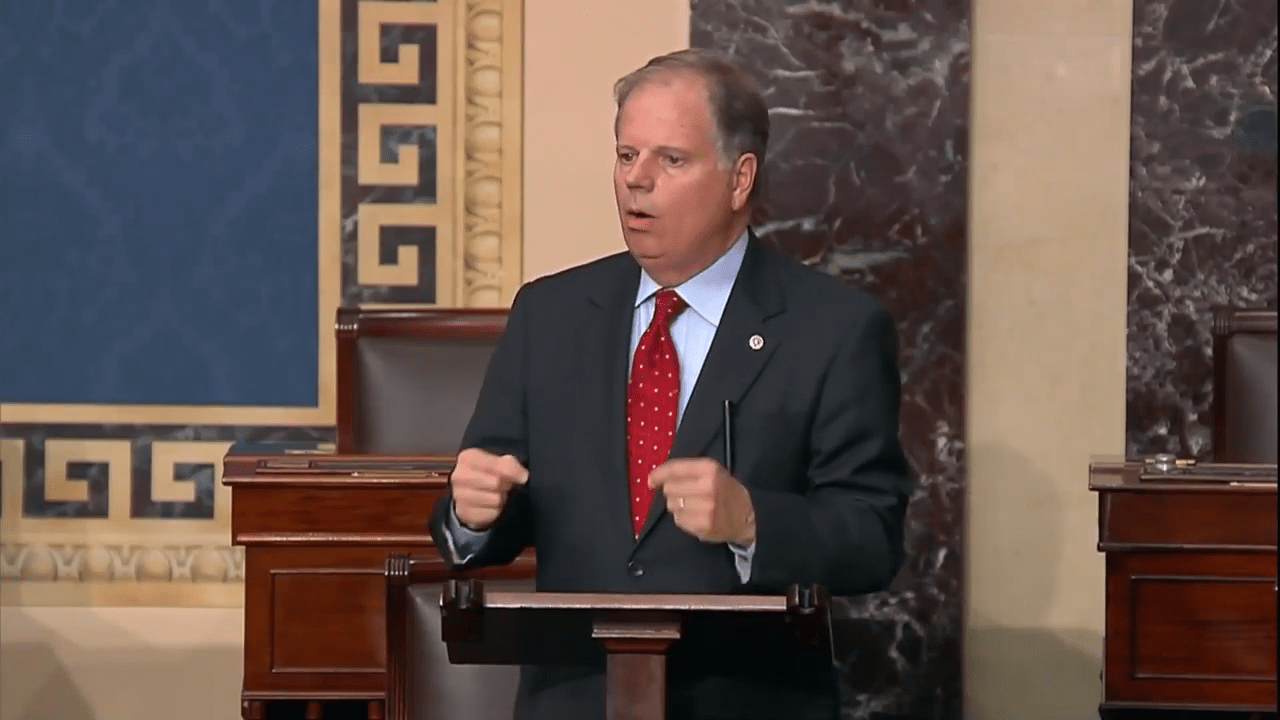 Today, Alabama Republicans will select their nominee to take on incumbent Democratic Senator, Doug Jones in the 2020 general election. They will decide between former Attorney General, Jeff Sessions, who previously held Jones' Senate seat for a period of 20 years, and former Auburn football coach, Tommy Tuberville.
While Tuberville has never been involved in politics until this time, he has chosen the strategy of campaigning as an unyielding Trump loyalist, which earned him the endorsement of the President. Early in the primary, Sessions attempted to do the same, but as the runoff election got closer, he defended his decision to recuse himself from Russia-related investigations into President Trump while he served as Attorney General. He also responded to Tuberville's criticism of that decision by calling him an "empty suit".
In a last-ditch effort to aid Tuberville, the President tweeted, "Big Senate Race in Alabama on Tuesday. Vote for @TTuberville, he is a winner who will never let you down. Jeff Sessions is a disaster who has let us all down. We don't want him back in Washington!"
Jones has largely remained above the fray, refusing to comment on the status of the race except for one incident where he and Sessions engaged in a Twitter war over Jones' "yea" vote on an amendment proposed by Massachusetts Senator Elizabeth Warren that would rename military assets currently named after Confederate soldiers.
In an interview with The Atlantic, Jones was asked if he would rather face Tuberville or Sessions and he responded, "The answer to that is: I am ready to go. It doesn't matter to me. I think they both have serious flaws".
Topic tags: