TommyTuberville.com: Paid For By Doug Jones For Senate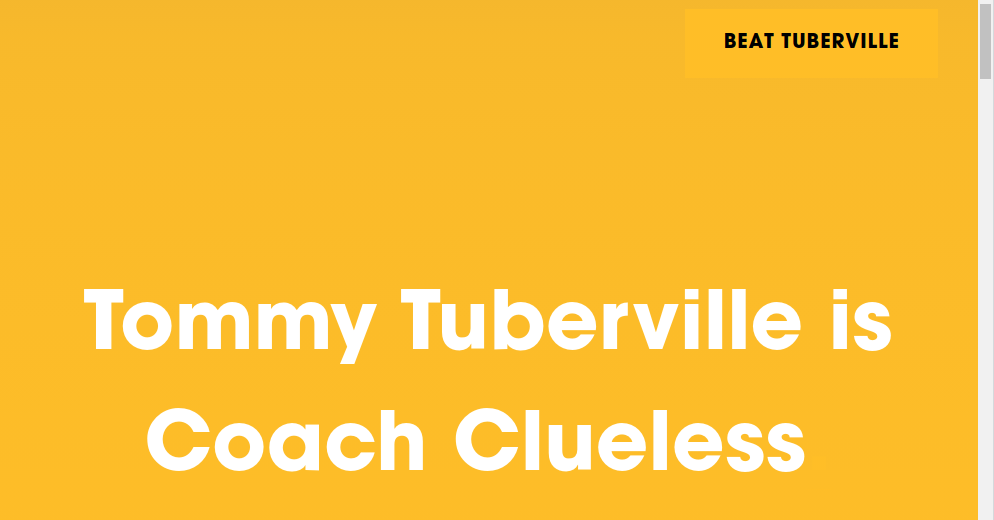 Republican U.S. Senate candidate Tommy Tuberville apparently failed to acquire the domain name bearing his own name before running for U.S. Senate. Now the Doug Jones campaign is using it to attack him.
The content that loads when you type in TommyTuberville.com consists of anti-Tuberville content and fundraising links for Jones.
The page attacks Tuberville by calling him "Coach Clueless", a term Democrats have recently used to attack Tuberville, a reference to his comment about not having a clue on how to deal with the COVID-19 pandemic.
The issues the site hits on range from COVID-19, voter suppression, healthcare, unemployment, and the fact that Tuberville still collects $800 a week from the state of Alabama retirement fund for his past employment at Auburn University as their head football coach.
In the footer of the website, a simple "Paid for by Doug Jones for Senate" greets those that make it to the end of the website.
Brent Wilson was born and raised in Huntsville, Alabama and is the Owner and Chief Editor of BamaPolitics.com.
Topic tags: