Alabama GOP Congressional Candidate Barry Moore Shares Photo Defending Kyle Rittenhouse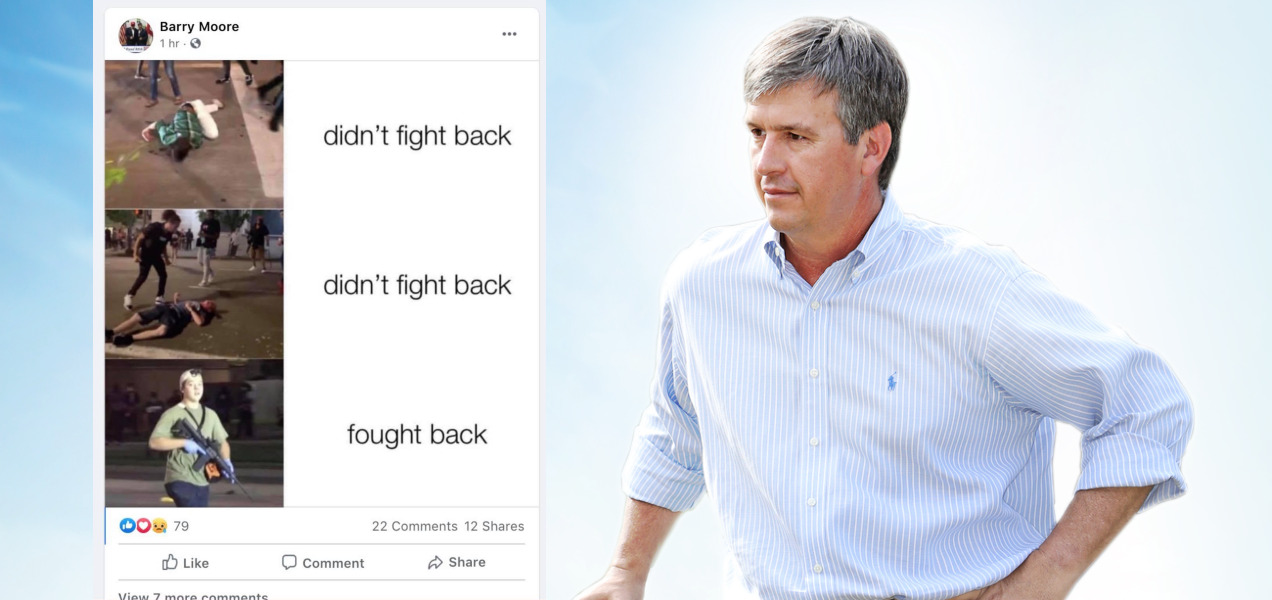 Republican Alabama State Representative and Congressional District 2 Candidate, Barry Moore (R-Enterprise), shared a now-deleted photo defending Kyle Rittenhouse. Rittenhouse has been charged with two counts of murder after crossing state lines in illegal possession of an AR-15 rifle and killing two protestors, injuring another.
Moore, a staunch Trump supporter, defeated Jeff Coleman in a July 14th runoff in the 2nd Congressional District Republican primary runoff race.
Phyllis Harvey-Hall, his Democratic opponent, issue the following statement calling Moore's decision to share the post as stoking division and not Christian conduct.
"Mr. Moore's decision to share a post defending Kyle Rittenhouse's actions was wrong. One would think a lawmaker would know better than to defend extrajudicial killing. As our nation grapples with ending systemic inequality, we need leaders committed to fairness and compassion, not ones who stoke division. This is not Christian conduct and the people of Alabama deserve better."
According to ALReporter, Moore said that he took the post down because it may have been too graphic for people.
Update: The Alabama Democratic Party has issued the following statement from Executive Director Wade Perry.
"Like Will Dismukes (R-Millbrook) and Mike Hubbard, Rep Barry Moore is an embarrassment to the state of Alabama and the Republican Party. His post was offensive and indefensible and clearly demonstrates he is unfit to hold public office."
Screenshot of Facebook Post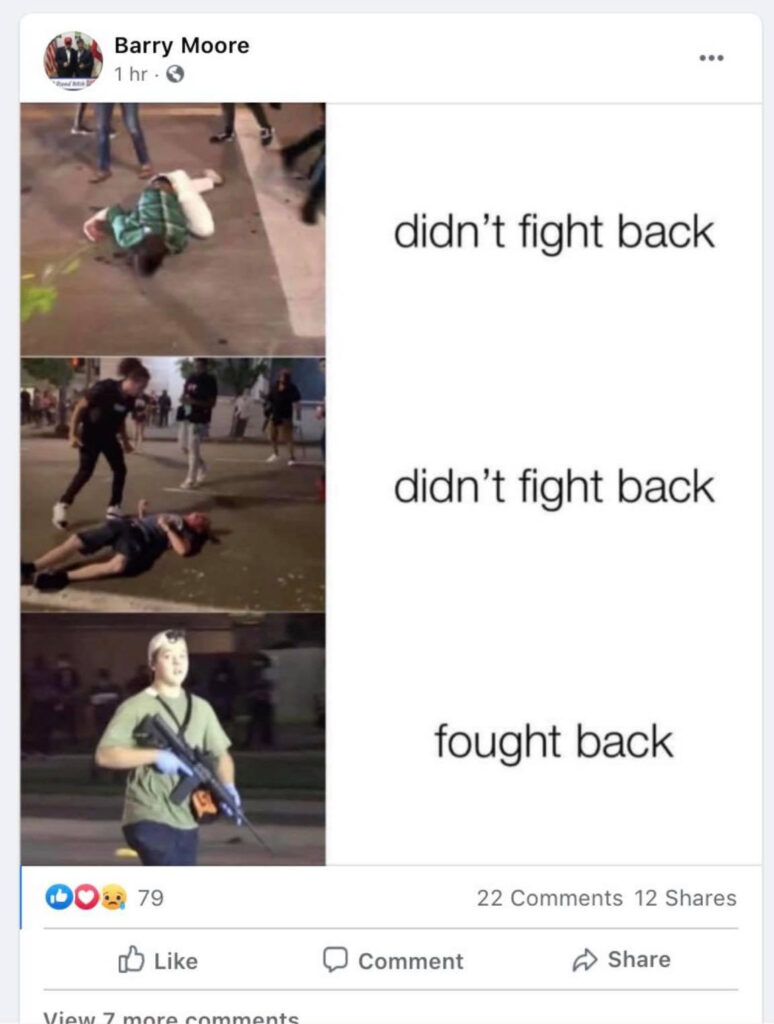 Brent Wilson was born and raised in Huntsville, Alabama and is the Owner and Chief Editor of BamaPolitics.com.
Topic tags: