AL-02 Candidate Jessica Taylor Takes a Flamethrower to Articles of Impeachment: "Nancy Pelosi, You're Fired!"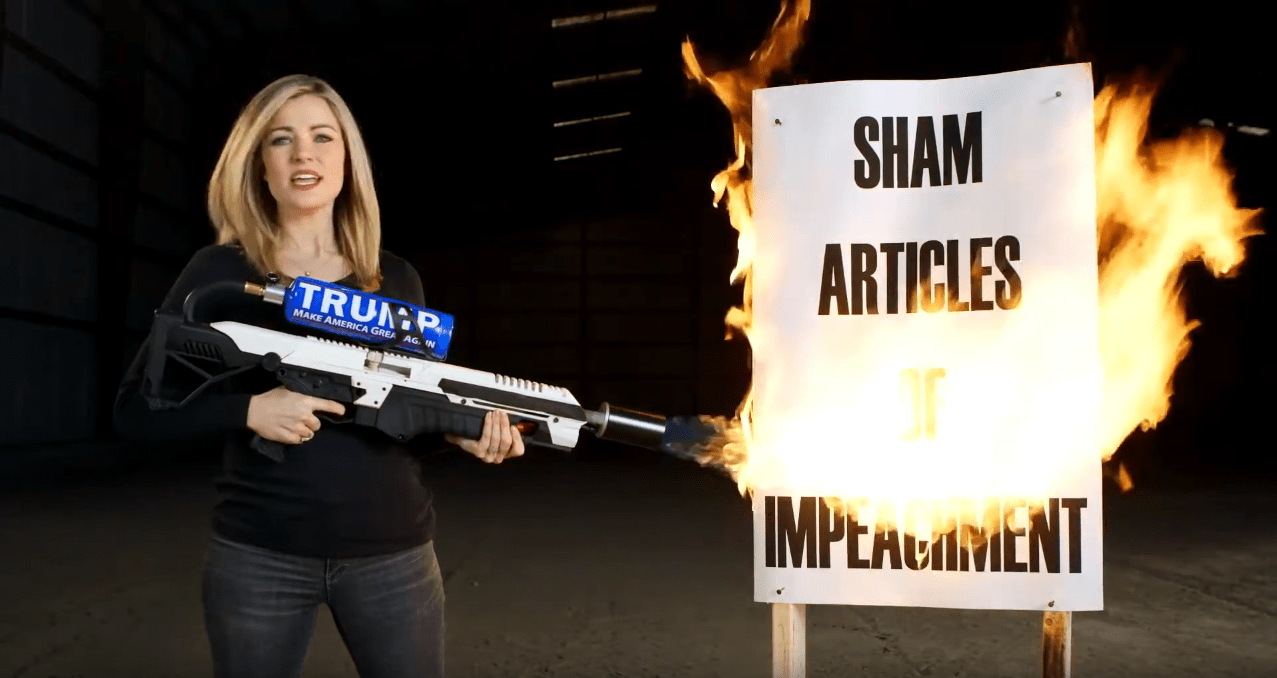 In a new ad titled "Burn It Down (Impeachment)", AL-02 candidate Jessica Taylor stated, "I'm Jessica Taylor, a pro-life, conservative mom running for Congress to turn up the heat on the socialist squad, build the wall, protect the second amendment, and stand with President Trump because the sham impeachment…" (Taylor lights the articles of impeachment on fire with a flamethrower).
"…is an attack on us all. In Congress, I won't just drain the swamp, I'll burn it down and Nancy Pelosi… You're fired!"
Taylor, who is polling at only 5%, is in a crowded field of Republican candidates that include Jeff Coleman, Barry Moore, Bob Rogers, Terri Hasdorff, Thomas W. Brown Jr., and Troy King.
Topic tags: