Jessica Taylor Appears On Fox & Friends After Viral Campaign Video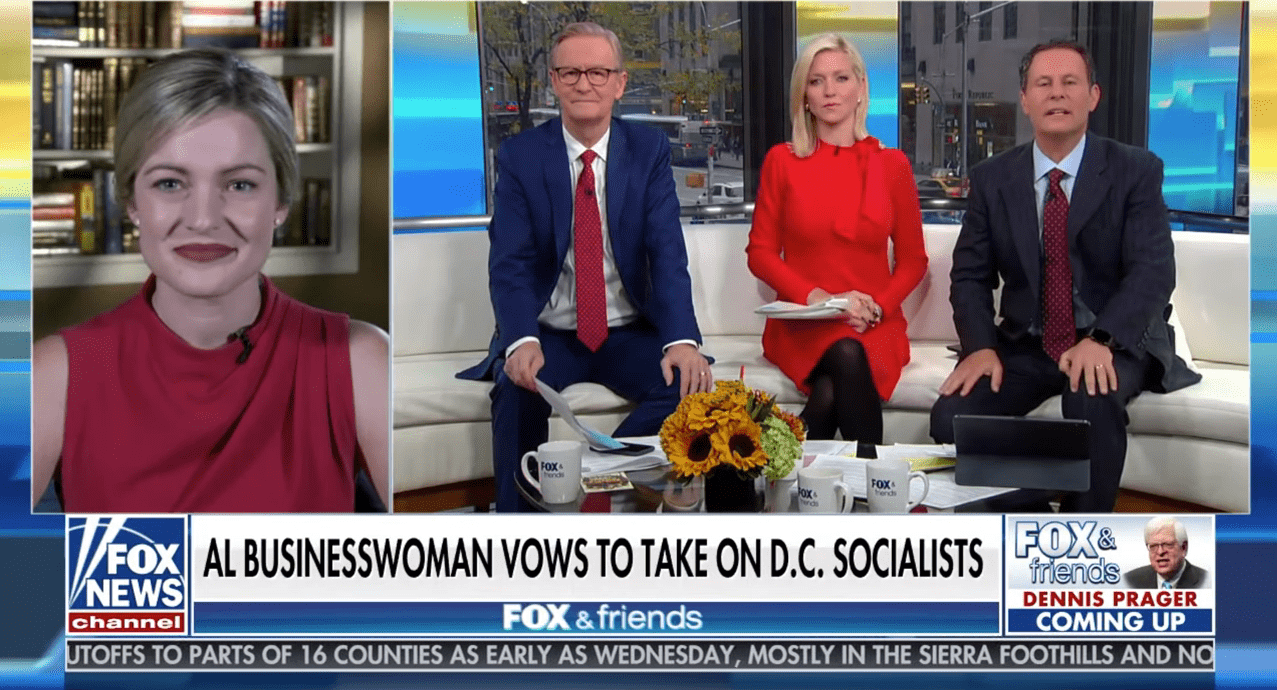 Jessica Taylor wants to go to Congress to fight "The Squad" and her viral campaign video may help her do just that.
Taylor announced she is running for Alabama's 2nd Congressional District in a nearly 2-minute campaign video that has received hundreds of thousands of views.
The video then lead to an invitation to appear on Fox & Friends where she talked about fighting socialists and promoted her conservative principles.
"[W]e need a new generation of conservatives," Taylor said. "Folks who can go toe to toe with people like AOC and her 'squad' who believe that socialism is a legitimate ideology that our nation should embrace. I'm pro-life, pro-2nd amendment, pro-wall and pro-Trump — and I won't apologize for it!"
Co-host Brian Kilmeade asked whether it concerns her that the socialist ideology is growing in popularity in America, Taylor responded, "Absolutely! It concerns me greatly and that's why I'm running. That's what this campaign is about. We have got to get back to our fundamental values. Our freedom is at stake here."
Watch the Fox & Friends interview below.
Taylor will be competing in a crowded Republican primary that includes former Alabama Attorney General Troy King, state Rep. Will Dismukes (R-Prattville), former state Rep. Barry Moore, businessman Jeff Coleman and former law enforcement officer Bob Rogers.
Topic tags: