The VP Pick Who Could Save Joe Biden's Campaign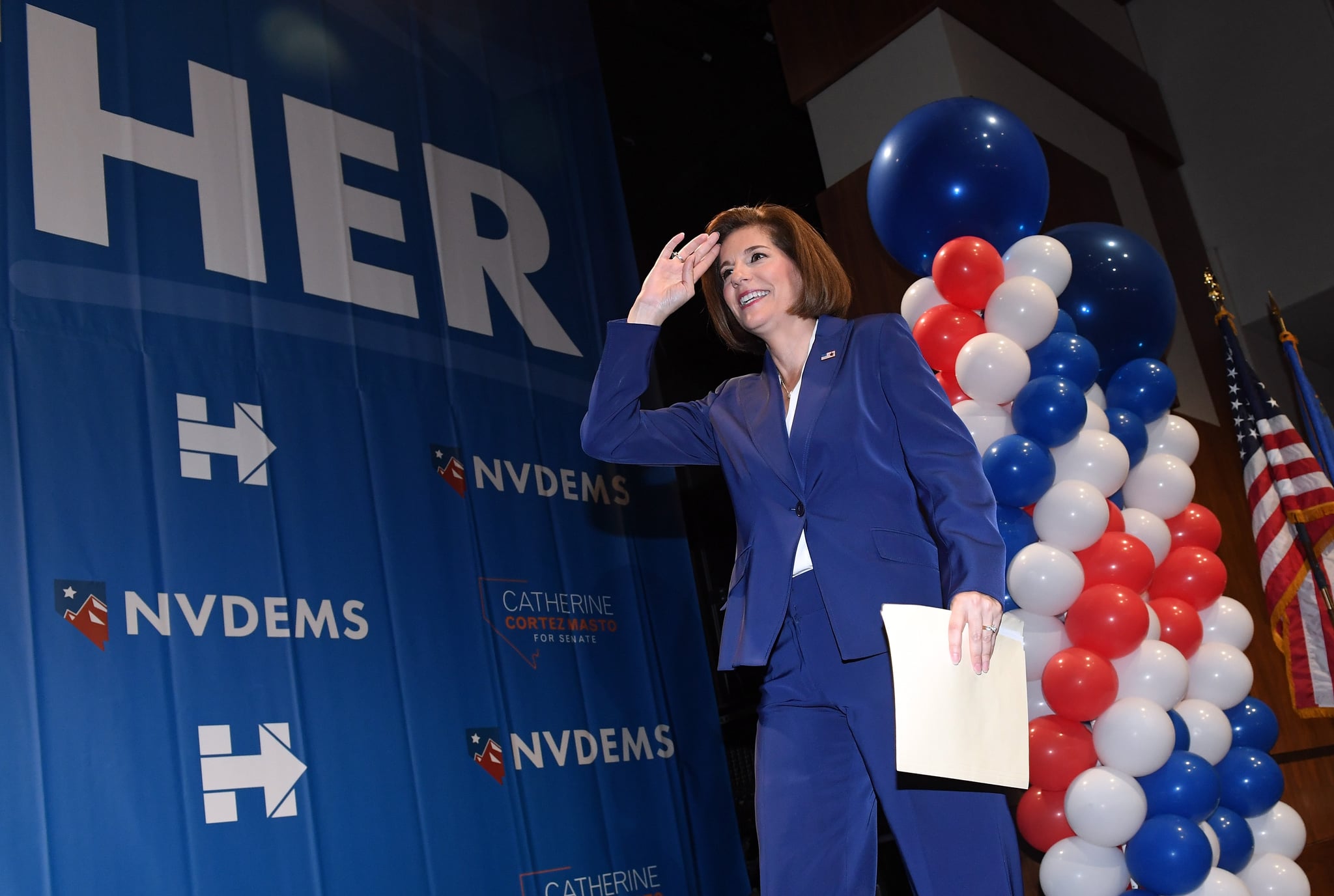 During the final 2020 Democratic Presidential Primary debate, the presumptive Democratic nominee, former Vice President Joe Biden made national headlines when he declared, "If I'm elected President, my cabinet, my administration will look like the country, and I commit that I will…pick a woman to be vice president. There are a number of women who are qualified to be president tomorrow."
Biden's VP selection could be the most important decision he makes throughout his campaign to take on President Donald Trump. If Biden wants to win the election, it is of critical importance that he not only select a woman who is qualified for the job, but he must also select the woman who is right for the political moment.
Over the past three years, the former Vice President has fashioned a reputation as the most high-profile Democrat who can successfully campaign in any part of the country. In 2017, he campaigned for Doug Jones, who defeated controversial Republican judge Roy Moore and became the first Democratic Senator from Alabama since 1992. In the 2018 midterms, Biden stumped across a variety of states including Florida, Ohio, Michigan, Iowa, Pennsylvania, Wisconsin, Nevada, Indiana, Kentucky, Missouri, and North Dakota, campaigning for a total of 14 Senate candidates and 73 House candidates. 9 of those Senate candidates and 46 of those House candidates won their races.
During the fifth Democratic Presidential Primary debate, Biden made the case for why Democratic voters should select him as their candidate to take on Trump by focusing on his record of campaigning for candidates and his perceived electability against Trump. He said, "the next president of the United States is going to have to do two things. Defeat Donald Trump, that's number one. And, number two, they're going to have to be able…to go into states like Georgia and North Carolina and other places and get a Senate majority. That's what I'll do."
Biden continued, "You have to ask yourself up here, who is most likely to be able to win the nomination in the first place, to win the presidency in the first place? And, secondly, who is most likely to increase the number of people who are Democrats in the House and in the Senate?"
Biden made a similar case for his candidacy in the sixth primary debate. In his closing statement, he said, "Look, we all have big progressive plans and the question is, who can deliver on those plans? And it seems to me we have to ask ourselves three questions straight up and honestly. Who has the best chance, most likely chance of defeating Donald Trump? Who is the one who's most likely to do that? Number two, who can help elect Democrats to the United States Senate, in States like North Carolina and Georgia and Arizona and other States."
It is my belief that Biden's running mate should mirror his strengths of national campaign appeal and electability. In addition, they should also have strengths where he has weaknesses. Biden himself is looking for this in a running mate. He remarked at a fundraiser in early April, "And so I'm gonna need a woman vice president who has capacities, has strengths, where I have weaknesses." So, in order for us to have a serious conversation about who Joe Biden should select as his running mate, we must establish what his strengths and weaknesses are as a candidate going into the general election against Trump.
Biden's Strengths
Biden's Weaknesses
Democrats will only get one more chance to defeat Donald Trump. This means that they cannot afford to take any voting bloc for granted. This means Biden's running mate must meet the following criteria:
Can they help keep Biden's support with older voters and African-American voters intact without alienating Sanders supporters who are wary of voting for Biden?
Can they help generate enthusiasm and turn out among African-American voters, Latino voters, and young voters in the numbers needed to win the Electoral College?
Can they effectively campaign in red, blue, and purple states all over the country like Biden?
In my view, there is a very qualified dark horse candidate for VP who has the potential to fulfill all three of these seemingly impossible requirements. That candidate is Nevada's senior Senator, Catherine Cortez Masto, who succeeded former Senate Democratic Leader Harry Reid in 2016. Cortez Masto made history as the first Latina ever elected to the United States Senate and she is currently the leader of the Democratic Senatorial Campaign Committee. Reid proudly endorsed her Senate bid, but recent headlines indicate that he may support higher ambitions for her. In late March, Mediaite reported that Biden told Reid in a private conversation that Cortez Masto was in his "top three" picks for VP. Biden reportedly "really likes and respects her, appreciates her intellect and leadership, and the history she made as the first Latina U.S. senator." Reid reportedly supports Cortez Masto as Biden's VP pick and he is encouraging a behind the scenes effort to get Latino advocacy groups to support Cortez Masto as the VP. Reid told the Las Vegas Review-Journal, "He's [Biden] obviously taking a look at her, I think that is good,". The former Senate Democratic Leader also remarked that selecting Cortez Masto "would help Biden a lot".
Unfortunately, Cortez Masto isn't gaining as much traction or media attention as other potential VP candidates like Minnesota Senator Amy Klobuchar, Massachusetts Senator Elizabeth Warren, and California Senator Kamala Harris who all ran for President in the 2020 primary with Biden. This is a shame because Cortez Masto is not only the best candidate for the job of the Vice Presidency, but she is also the wisest choice for Biden electorally because she has strengths where the other potential VP picks have weaknesses. Here is the list of reasons why Joe Biden must select her as his running mate:
Conclusion
Former Vice President Joe Biden currently holds a solid lead on President Donald Trump, but it is critically important that he keep his current base of support (older voters, women, and African-American voters) intact and that he expand his numbers among young voters and Latino voters. This seems like an impossible task, but I hope I have shown clearly that Nevada Senator Catherine Cortez Masto is the perfect woman for the job. I have compared and contrasted her with other potential VP picks, Senators' Elizabeth Warren, Amy Klobuchar, and Kamala Harris. All three of them are very qualified women, but I believe they are all risky choices in different aspects.
Also, we must remember that whomever Joe Biden picks to be his running mate could very well be the next President after his first term. Cortez Masto's combination of moderate and progressive policy positions, as well as her electoral performance with a wide plurality of demographics in the diverse battleground state of Nevada, means she will be the best pick to unite the country as President if Joe Biden chooses to not run for a second term in 2024.
Bama Politics is committed to giving Alabamians a voice. This is an opinion column and does not necessarily represent or reflect the opinions of Bama Politics, its editors or its reporters. The opinions are those of its author. Want to have your voice heard? Send us a message through our
opinion contact page
.
Topic tags: