Jeff Sessions: Doug Jones is a Foot Soldier for the Radical Left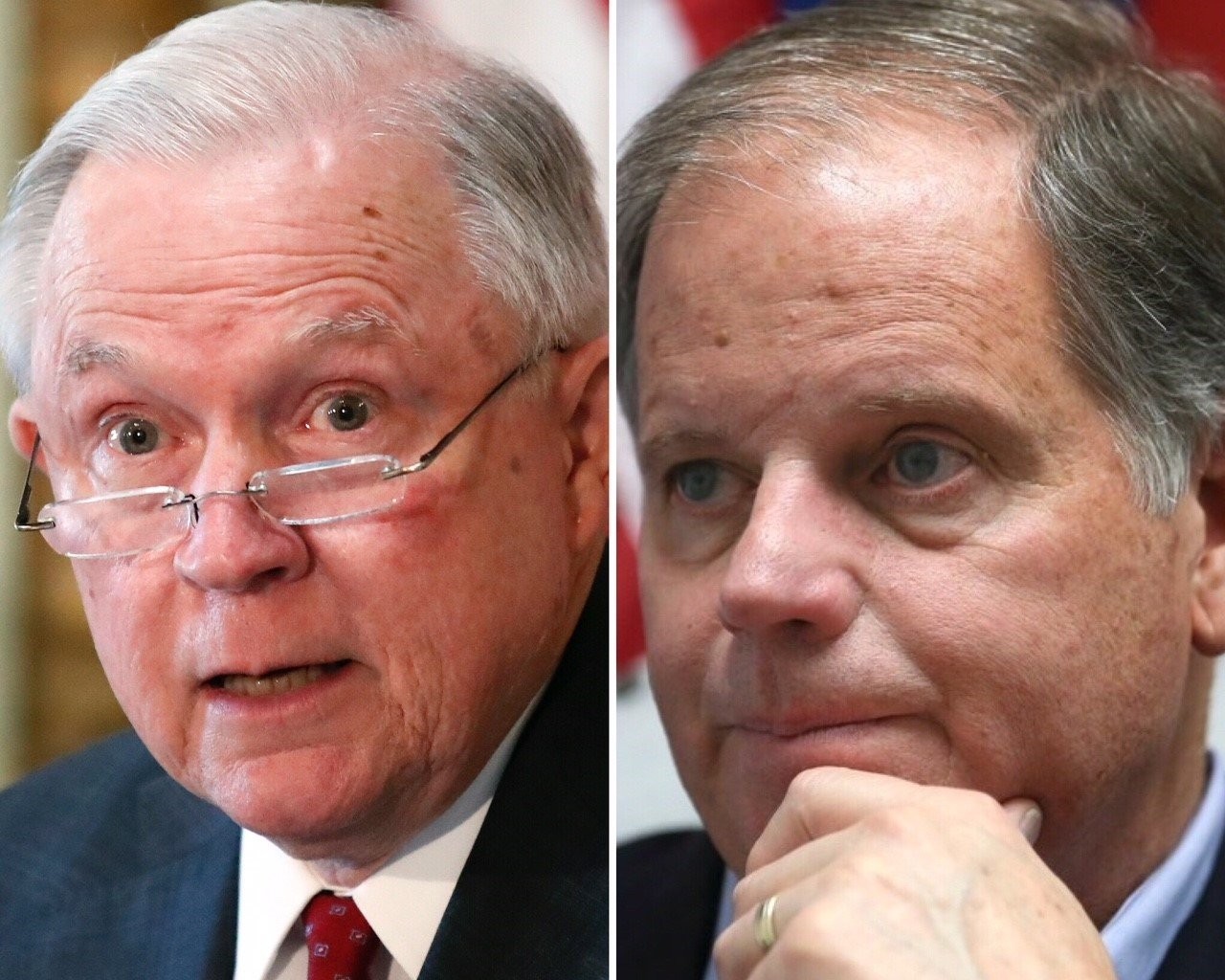 On Saturday, former Attorney General and Alabama GOP Senate front-runner, Jeff Sessions sent out a critical tweet against Alabama's Democratic incumbent Senator, Doug Jones after Jones explained in in an interview with ABC's Martha Raddatz that he believes the American people deserve a full, fair, and complete trial. Jones has defended Speaker Nancy Pelosi's tactic of refusing to send the articles of impeachment to the Senate until Senate Majority Leader Mitch McConnell and Senate Minority Leader Chuck Schumer agree to fair procedural terms for the upcoming impeachment trial. Democrats including Jones have been reluctant to accept anything less than a guarantee from McConnell that he will call witnesses to testify including the President's former national security advisor, John Bolton and the President's acting Chief of Staff, Mick Mulvaney.
In his tweet, Sessions said, "Doug Jones isn't interested in an impartial search for the truth. He is a foot soldier for the radical left. Alabama needs a Senator who will fight for our values, not those of Speaker Pelosi and Leader Schumer. #alsen."
It has become a common political tactic of Republican candidates to frame their political opponents as allies of the '"Radical left" and "Socialists". This comes amidst the growing influence of populist progressives in the Democratic Party like Freshman Rep. Alexandria Ocasio-Cortez and 2020 Presidential Candidate, Senator Bernie Sanders. However, as I have explained in my previous article where I examined Senator Jones' entire voting record, his policy priorities are much more moderate than those of Senator Sanders and Rep. Ocasio-Cortez. Jones has refused to endorse its main policy priorities like Medicare for All and the Green New Deal.
To Sessions' second point that Jones is fighting for the values of Nancy Pelosi and Chuck Schumer, let's look at how often Jones votes with Trump compared to the two Democratic leaders. According to FiveThirtyEight, Jones voted with President Trump in the 115th Congress (2017-2018) 51.9% of the time and 17.9% in the 116th Congress (2019-2020) for an average of approximately 34.5%. Nancy Pelosi has voted with President Trump 18.4% of the time and Senator Schumer has voted with President Trump 23% of the time. So, from these numbers, we can conclude that Jones votes with President Trump approximately 11-17% more than the Democratic leadership.
Topic tags: