Rep. Terri Sewell Endorses Former VP Joe Biden For President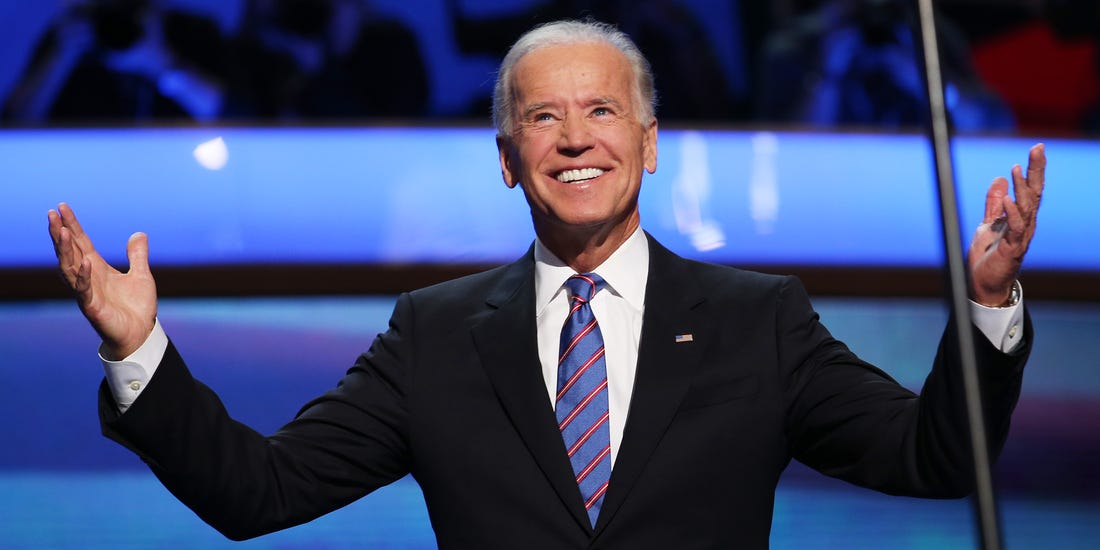 After receiving endorsements from prominent Alabama Democrats like Senator Doug Jones and Birmingham Mayor, Randall Woodfin, former Vice President Joe Biden is furthering his support in the Yellowhammer State by picking up the endorsement of Rep. Terri Sewell (D-Birmingham), who is the lone House Democrat from Alabama and a native of Selma, a significant site of the civil rights movement.
Sewell told the Associated Press, "The No. 1 threat to my district is Donald Trump. The No. 1 threat to Martin Luther King's legacy is Donald Trump,"
"The best way I can counter that threat is to support someone who can beat him."
Her decision to endorse Biden on the weekend before Martin Luther King Jr. on Monday is noteworthy. Nolan D. McCaskill of POLITICO summed it up best:
"The timing is no coincidence: Sewell said Biden's life work has exemplified King's legacy, and that's why she's choosing to announce her support for him now."
Sewell told the Associated Press, "Joe has a special combination of vast experience, respectability and authenticity that is well-received by Republicans and Democrats and globally by our allies and foes,"
Quoting her mother, she added, "Joe can talk to anyone."
Similar to her previous statement, Sewell told POLITICO, "Coupled with [Biden's] vast experience is also his ability to cross the aisle to unite folks, and I think that that makes him the best candidate, in my opinion, to take on and beat Donald Trump in November."
"I look forward to telling Southern voters that are really important to Super Tuesday why it is I believe that Joe is the best candidate to move the nation forward and to really beat Donald Trump and protect the legacy that is Martin Luther King, fighting for justice and equality for all," she added.
In response to criticism over Biden's voting record against busing desegregation in the 1970's and his major architectural work on the 1994 crime bill, which many activists now criticize as a formula for mass incarceration of African-Americans, Sewell stated, "No long-serving elected official has a perfect legislative record. None of us do."
She defended her support of Biden due to his perceived electability against President Trump. "I like and respect all our candidates; any of them would be better than Donald Trump," Sewell said. "But Joe can win these battles."
"Joe at the top of the ticket is a huge boost for us maintaining our Democratic majority in the House and trying to gain a majority in the Senate," Sewell told POLITICO.
In regards to the lack of racial diversity within the Democratic Presidential primary and its influence on whom Biden will choose to be his running mate if he wins the nomination, Sewell said, "At the end of the day, I do trust Joe to choose someone who's a complement to him and also will further solidify our support and further reaffirm his ability to lead but also his ability to unite,"
"Ultimately, the decision is his. But I do trust that he will make a decision that is complementary and diverse."
Sewell will campaign in South Carolina with Biden this weekend. South Carolina hosts the South's first presidential primary on Feb. 29.
Alabama's presidential primary will be on March 3.
Topic tags: