Troy King Releases New Campaign Ad Touting Ties to AL-02, Support for Trump, and Disdain for Liberals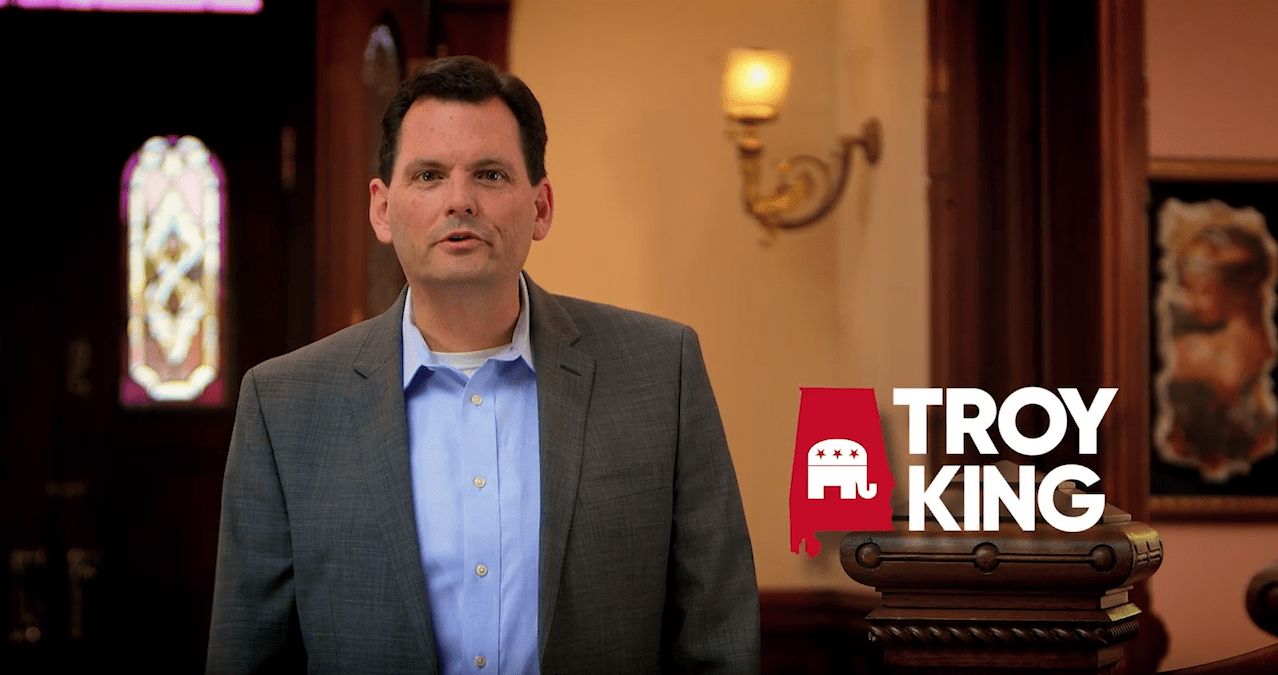 In a crowded primary field with six opponents, former Alabama Attorney General, and Congressional candidate, Troy King released a new ad, seeking to distinguish himself from his opponents by portraying himself as someone who has lived in and embodies Alabama's 2nd Congressional District. His ad can be summed up in three parts: 1. The 2nd District is in my blood, 2. I support President Trump and his policies, and 3. We need to take the country back from liberals.
Part 1: The 2nd District Is In My Blood
"Everybody running for Congress wants to tell you what they'll do once they get to Washington," he says to begin the ad. "But I think you can tell a lot more about what a person will do once they get there by knowing how they got there in the first place. And for me, that road leads through the heart of the Second Congressional District."
He further elaborates on the values he shares with the district. "My roots are deep and strong here," he says. "Being from the 2nd congressional district means something to me though, and I believe it means something to you too."
"It means that we keep our guns loaded, and our Bibles open, and that we don't run from a fight."
Part 2: I Support President Trump And His Policies
"Under President Trump's leadership, taxes are down, wages are up, and our borders are more secure," King says. "And you can bet that I'll stand with the president."
Part 3: We Need To Take The Country Back From Liberals
"[And] I won't rest until we take back Washington from the liberal nuts who want to run this country into the ground," he states, as images of House Speaker Nancy Pelosi (D-CA), Senate Minority Leader Chuck Schumer (D-NY), Senator Elizabeth Warren (D-MA) and Senator Bernie Sanders (I-VT) flash across the screen.
King's opponents are Prattville businesswoman Jessica Taylor, Wiregrass businessman Jeff Coleman, former State Rep. Barry Moore, Terri Hasdorff, statistician Thomas Brown Jr., and Rep. Martha Roby's (who is vacating this seat) 2016 primary opponent, Bob Rogers. The primary will be on Tuesday, March 3rd, 2020.
Topic tags: