Interview: Barry Moore, Candidate For Alabama's 2nd Congressional District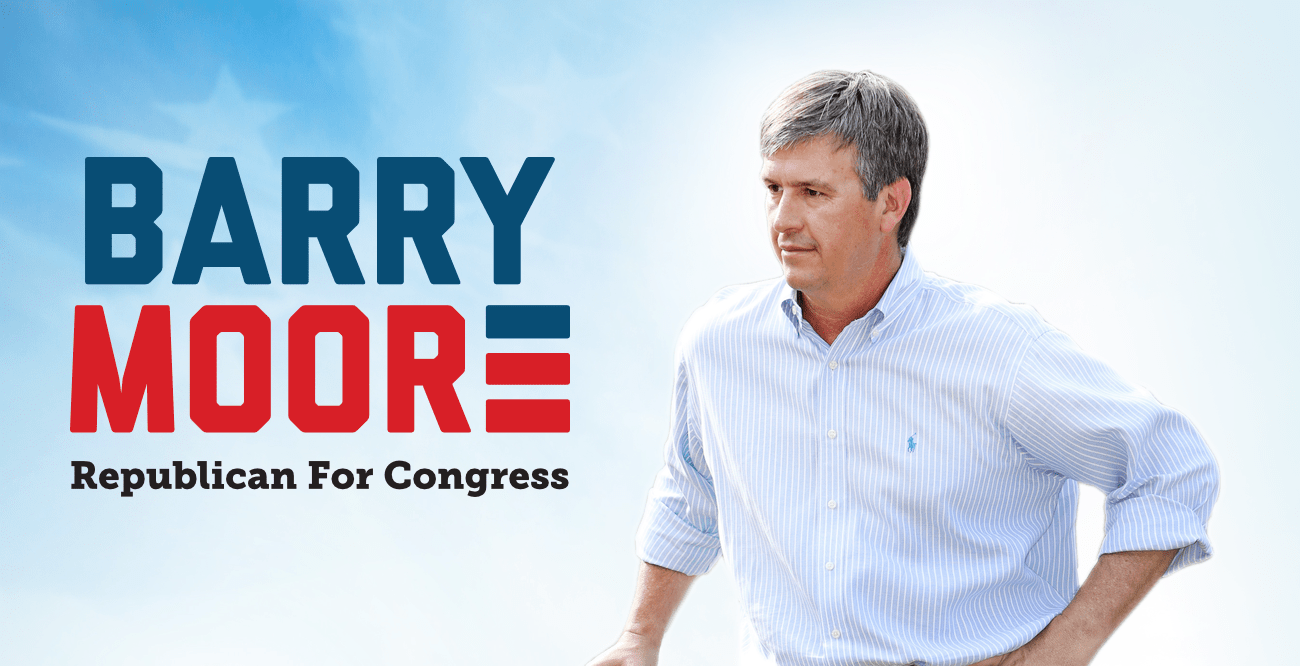 On Monday, December 23rd, I interviewed former State Representative Barry Moore. He is a small business owner and a Trump delegate who represented House District 91 from 2010-2018 in the state of Alabama and is now running to represent Alabama's 2nd Congressional District.
---
Why are you running to represent the constituents of Alabama's 2nd Congressional District?
---
Well, I think primarily, I have served in the Alabama legislature and as a small business owner and having a conservative record, I think… somebody told me the other day, "You are the district," and in a lot of ways I am. I'm the only veteran in the race, I'm an agricultural-sciences major and a conservative Trump delegate. The Trump team asked me to do this a year or so ago and when Martha [Roby] said she wasn't running again; it was an open seat. I had term-limited myself in the Alabama House, so I served two terms there and I've already signed a term-limits pledge for Congress, so I don't mind going and representing the district if the people want to send me. It's public service for me, it's not a career. I still run my small business every day and so I am happy to go to Washington if the people choose to send me.
---
What is your biggest policy priority for the district and what would you do in Congress to address it?
---
Well, I think probably the thing that matters most to the constituents in this area is, "Do I have a job? Can I make a living? Can I feed, supply, and know the needs of my children and my wife are going to be taken care of? Can I house and clothe them?" So, the main thing I think and what I believe is in most people's minds a lot of times is the economy. Can I find employment? Can I get raises? Is my job secure? In that respect, that's one of the things that you have to look at. You have to look at the here and now, the actual reality that people are dealing with. We also have to look long-term at which direction our government is headed.
These deficits, obviously, are going to be a huge issue for the generations to come, so while we're addressing the local economy and the daily incomes and employment levels, we also have to look down the road at how do we cut the bureaucracy and the regulations that are stifling us and running us into debt. It's a twofold approach: you have to address the immediate needs of your constituents, but you also have to look down the road for future generations.
---
If you win the primary and the general election to represent your district, you are going to be arriving in Washington in a very polarized time. What do you believe is the biggest problem in Washington right now and what would you do to change it? What would you do differently from what is currently being done by both parties?
---
Well, obviously, I think the biggest problem we're facing right now is that they're playing politics with policy. In other words, it's not really about policy. It's like the USMCA. It's laid on Nancy Pelosi's desk for months on end while we went through this impeachment hearing. That could've been done before and that would've created jobs and grown the economy even more.
So, I think there are ways that we can say, "Hey, let's quit playing politics and start looking at policy." It's just like when we were bringing the F-35 to Maxwell-Gunter. I was the Chairman of Military and Veterans Affairs for the Alabama House of Representatives at that time and one of the things we wanted to do is get those F-35 fighters to Maxwell-Gunter because it was going to create jobs. It was going to be a big economic engine if you will. It was going to be a large investment into our state, it was going to create high-paying jobs in maintenance, air traffic control, fuel, etc. It was a great opportunity. But to do this, we reached across the aisle. We brought the other side to the table and they got a win because they wanted to maintain that tradition of the Red Tails and the Tuskegee Airmen, so the Democratic Party was thrilled with that idea and we were able to put that with the programs that were passed and allowed those jets to come here.
So, there are opportunities to succeed in government when you can put politics aside and do what's best for the people. A lot of times, it's a matter of reaching across the aisle. Some of my good friends were across the aisle, but when they are playing politics or just dragging things out that I think are uncalled for, I think you need to be honest with them and say, "Hey, is this really about policy or is it about politics?"
---
Going along with this same theme, you have a lot of experience in the Alabama state legislature. Ever since 2016, it seems that both sides of the aisle in Washington can't agree on the same set of facts and that's hindering efforts at bipartisanship. You seem very open to working with your colleagues on the other side of the aisle. What do you believe about this notion that both sides can't agree on the facts and its hindrance to bipartisan legislative priorities?
---
Well, I think the numbers do not lie and I think we have to be honest with ourselves when we're looking at things. You know, historically, you can look, when you decrease regulations and taxes, the economy grows. A lot of times, the Democrats, and I've told this to friends of mine who are in the Democratic Party, a lot of times they want to raise taxes. I would tell them if we reduce taxes and we offer incentives to bring companies to Alabama like we were successful in doing in the legislature, our economy will grow. One hundred percent of zero is still zero. If we don't bring the jobs here, then we lose down the road on all of the income whether it's income tax, Social Security tax, unemployment tax, whatever tax it is that you're in love with as a policymaker, which I am not in love with many taxes, believe me.
But I believe that a lot of times, we have to work and look at the real numbers. What are the results? Right now, we've got the lowest unemployment rate for minority communities in decades in this country and its policies like removing regulations and taxes that create those jobs. You know, Reagan said it best, "A rising tide lifts all boats," and I'm a believer in that. I think that if the economy grows and expands… and the great thing about it is that people are seeing increased incomes without ridiculous inflation rates.
So, the family has more money at the end of the month to spend rather than the government or inflation eating it up. Inflation and taxes are two things that the government creates a lot of the time with policy. We can manage it if we will. How you solve the divide, I don't know. But I do know there are some things that work for the American people and at the end of the day, hopefully, they will see that.
---
You're running in a crowded primary with six opponents. Compared to them, what do you believe you bring to the table that they don't and why should Republican primary voters choose you over one of them?
---
Well, I think number one is… and I tell everybody this, it's 2020 and everybody says, "Hindsight it's 2020!" Look at my record in the Alabama legislature. I was labeled one of the most dependable conservative votes. I moved legislation to make sure that we got the F-35's out, I'm the only veteran in the race, I'm the only Trump delegate in the race. So many of these candidates are running and saying, "Oh I'll support President Trump," but I was the first to endorse him. I was a Trump delegate. I have been with him since day one.
In addition to that, we don't have but four more years of Donald Trump. If he wins, then we need some people who have experience moving legislation, ideas from the thought process, on to paper, through the committee, to the floor into law. So, those are some things that I bring some experience in that none of the other candidates have legislatively and I'm a veteran. I'm a military veteran and a Trump delegate. When you start mixing it all together, it looks like I'm a pretty good fit for the district. At least we feel like I am.
---
Before we end our interview, is there anything else you would like to say to our readers at BamaPolitics.com?
---
Well certainly I want them to check out our website at https://barrymooreforcongress.com/ and then we have a Facebook page, Barry Moore Republican for Congress (https://www.facebook.com/BarryMooreforCongress/). We are who we are. We're grassroots, so anything they want to know about me, they can find out there. We get right back to people when they send messages or ask questions. Again, 2020 in hindsight. If you look at my track record with the President and my track record on veterans issues and in the legislature, it's pretty clear what I'm going to do. It's hindsight in this case.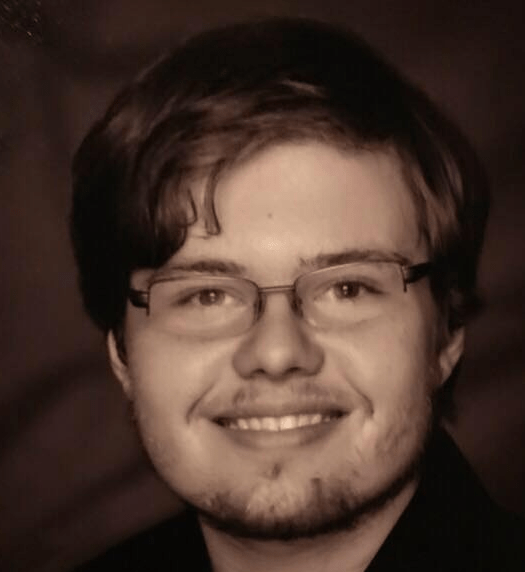 Dakota Layton graduated from the University of Alabama in Huntsville with a Bachelor of Arts in Philosophy. He is currently enrolled at the University of Mississippi where he is working to earn his Master of Arts in Philosophy.
Topic tags: