Rebuild Alabama Act Signed Into Law 5 Days After Introduced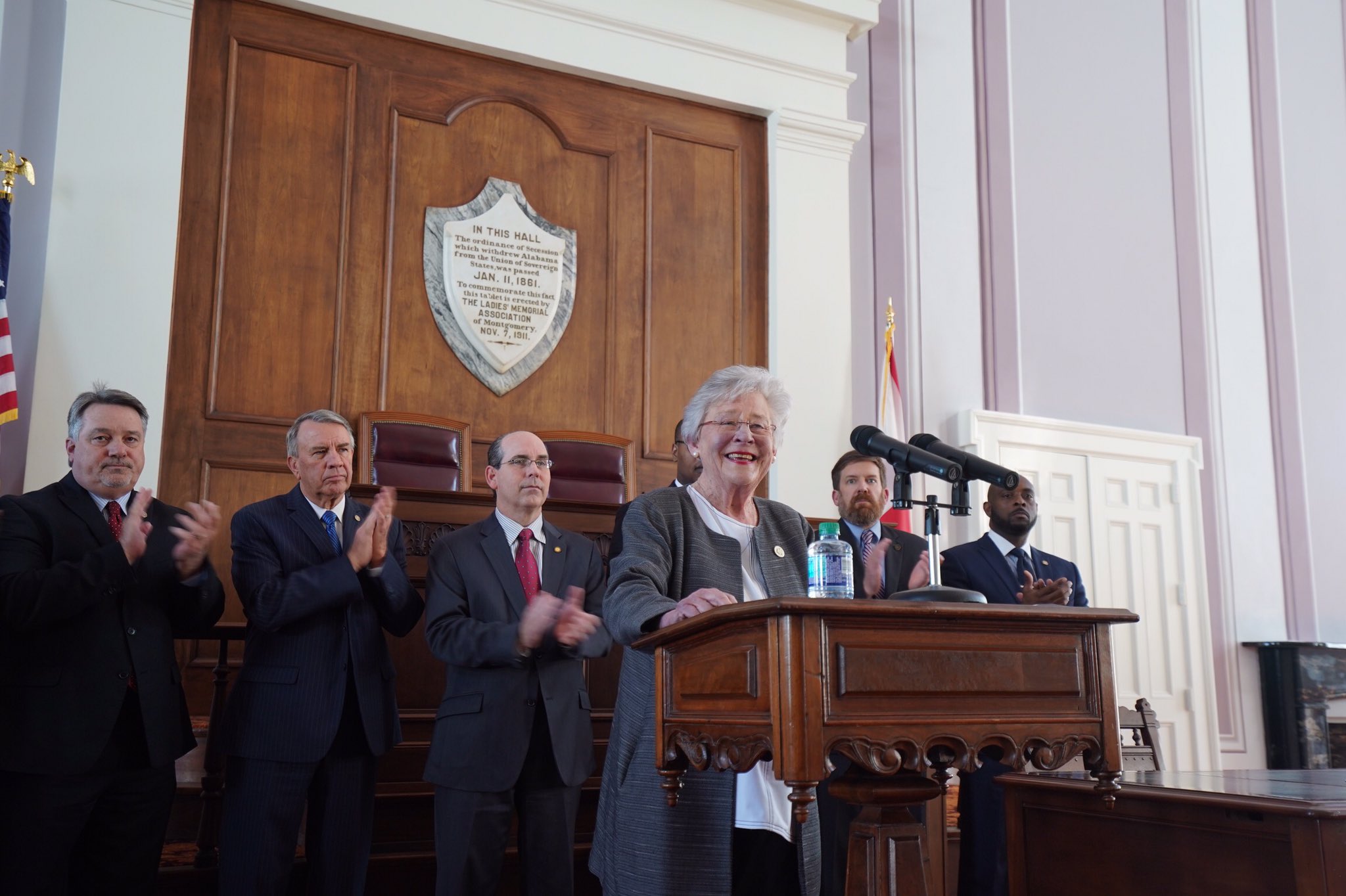 That's all folks. In one of the largest tax hikes in Alabama's recent history, Kay Ivey signed into law the Rebuild Alabama Act just five days after it was introduced in a Special Session.
By October 2021 your gas tax will have increased to .10 per gallon. If you drive an Electric Vehicle or Hybrid, you will be paying $200 and $150 respectively per year. You can read the break down of the bill over here.
What is alarming to me is how easy her path to raising our taxes was. She never had to debate her Republican opponents in the primary. She never had to debate her Democratic opponent, Walt Maddox, in the General Election. Yet 1,022,457 Alabama voters endorsed her.
She has openly admitted that House and Senate leadership vetted potential freshman lawmakers running for office, telling them to not run if they opposed the gas tax increase.
She also didn't have to see the bill through in the Regular Session, deciding instead to call a Special Session to bypass a scenario where she would have needed a 3/5 majority in the House. Considering the votes that she ended up with, it would have passed regardless.
All told, it was perfectly executed. From the start of her campaign to the signing of this bill. Alabama decided that they did not need to hear from their Governor during the election process and now your taxes are higher just five days into a special 2019 Legislative Session. Well played Kay Ivey and ALGOP. Well played indeed.
Find out how your elected officials voted in the House and in the Senate.
Topic tags: