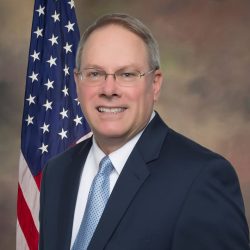 General Information
The information provided below on Ed Oliver from Dadeville, AL is meant to educate voters and comes from a variety of sources. If anything is incorrect or you would like to contribute to this page, please let us know on this page.
Contact Information
Known contact information for Ed Oliver from Dadeville, AL.
Postal Office Box 277
Dadeville, AL 36853
334-803-1889
Official Email: Unknown
Political Information
Known political history for Ed Oliver from Dadeville, AL.
Representative, Alabama State House of Representatives, District 81, 2018-present
Candidate, Alabama State House of Representatives, District 81, 2018
Professions Information
Known professional history for Ed Oliver from Dadeville, AL.
Election History
Ed Oliver from Dadeville, AL has participated in elections listed below in the state of Alabama.
Sponsored Bills
Firearms,permitless carry, process for seized pistols amended, Secs. 13A-11-50, 13A-11-52, 13A-11-74 repealed; Secs. 13A-11-71, 13A-11-73, 13A-11-84 am'd.
Catfish, size and number limit, no size or number limit, rule of Conservation and Natural Resources superseded
Pubic safety, emergency telephone service, procedure for responding to emergency calls by 911 operator, further provided, reasonable alternative method for responding under certain circumstances, required, Sec. 11-98-11 am'd.
Conservation and Natural Resources Dept., feral swine, rules re transportation and release, penalties, specified penalty for transportation deleted, transportation of feral swine not a criminal offense, Sec. 9-11-72 am'd.
Time; to adopt Daylight Savings Time statewide if Congress amends Federal law to allow it.
Firefighters, occupational disease, to provide further for which cancers are included within meaning of firefighter's occupational disease, Sec. 11-43-144 am'd.
Legislature, to call itself into a special session under certain conditions authorized, const. amend.
Pharmacy benefits managers, practices relating to patient steering, price discrimination, fiduciary duty to client, price disclosure, etc. regulated, Dept of Insurance, duties and authorities revised, Act 2019-457, 2019 Reg. Sess., sections amended and renumbered; Secs. 27-45A-6 to 27-45A-11, inclusive, 27-45A-13 added; Secs. 27-45A-3, 27-45A-4, 27-45A-5 am'd.
Ad valorem tax on real property, senior property tax appraisal for persons age 70 or older on principal residence used for 10 years, appraisal value frozen on immediate prior year, exceptions, rules by Revenue Dept.
Onsite Wastewater Board, privately owned wastewater systems exempt from regulation by the board, Sec. 34-21A-10 am'd.
Medicaid, increase reimbursement rates for certain ambulance services
Taxation, County Boards of Equalization, valuation procedures further provided, Secs. 40-2-18, 40-3-21, 40-3-25, 40-7-25 am'd.
Utilities, governmental entities, prohibited from adopting or enforcing policies that prohibit the connection or reconnection of utility services
Crimes and offenses, crimes of riot and inciting to riot, harassment, and assault II, amended, crimes of assault against a first responder, aggravated riot, and unlawful traffic interference, created, mandatory holding period for certain violations, provided, mandatory incarceration period for certain violations, provided, exceptions to sovereign immunity, further provided, restrictions on distribution of revenue to defunding jurisdictions, provided, Secs. 13A-11-3.1, 13A-11-5.1, 13A-11-8.1 added; Secs. 12-25-32, 13A-6-21, 13A-6-132, 13A-11-1, 13A-11-3, 13A-11-4, 13A-11-8, 13A-11-70, 15-13-2, 36-1-12, 36-2-1 am'd.
Doxing, crime of created, penalties
Schools, public K-12, athletic events allowing competition by one biological gender against another prohibited unless the event specifically includes both genders
Corrections Dept., inmates being released, application for nondriver identification authorized, Sec. 14-10-1 am'd.
Social Work Examiners, Board of, duties, board authorized to charge and collect fees to verify existence of current license, Sec. 34-30-57 am'd.
Building Exceptional School Board Team Act (BEST), provides further for boardsmanship standards, training, and discipline of local bd. of education members, Sec. 16-1-41.1 repealed; Secs. 16-8-1, 16-11-2 am'd.
Firearms, Alabama Firearms Protection Act, prohibitions on enforcement of certain federal firearm laws, provided
Time; to adopt Daylight Savings Time statewide if Congress amends Federal law to allow it.
State government, Presidental Executive Orders, Legislative Council may order review thereof, prohibition on implementation, provided
Pistol permits, active member of U.S. Armed Forces and an honorably discharged veteran, issuance without payment of fee, Sec. 13A-11-75.1 am'd.
Watercraft, operation of, boater safety certification requirements, further provided, Secs. 32-5A-191.3, 33-5-51, 33-5-52, 33-5-72 am'd.
Abortion, physicians, duty of care owed to babies born alive after failed abortion, criminal penalties, definitions further provided
Telephone communications, knowing and intentionally misleading use of inaccurate caller identification information, prohibited
Consumer Protection, Alabama Consumer Privacy Act, created, allow consumers to opt in or out to sale of personal information with certain conditions, require business collecting data to make certain disclosures, violation or deletion of, Deceptive Trade Practices Act
Tax incentives, prohibits censorship of posts or comments on websites receiving state or local tax incentives, provides exceptions, remedies
Workers' compensation, firefighters, law enforcement officers, diagnosed with post-traumatic stress disorder, reimbursed for certain out-of-pocket expenses, co's and municipalities required to maintain certain disability insurance coverage
Bail, criminal cases, creates Aniah's law, const. amend
Bail, to provide for an additional offense under which an individual can be denied bail, pretrial detention hearing under certain circumstances provided, Secs. 15-13-2, 15-13-3, 15-13-7, 15-13-104, 15-13-105, 15-13-106 am'd.
Volunteer rescue squads, taxation, registration fees and ad valorem taxes for utility trailers, exemptions provided for, Sec. 32-11-2 am'd.
E911 responders, required to stay on phone until person is connected with appropriate provider, Sec. 11-98-11 am'd.
Alexander City, corp. limits alt.
Tallapoosa Co., Willow Point Subdivision, estab. of road maint. district, referendum, fees, bd. of directors
Tallapoosa Co., platted subdivisions, local laws authorized to establish road maint. districts, referendums, assessments for road maint, const. amend.
Related Articles
The below links are relevant to Ed Oliver from Dadeville, AL and are articles or opinion pieces published on Bama Politics. Are you Ed Oliver? Do you have an opinion on Ed Oliver? Publish an article in our opinion section and your article will appear here. A great way for our visitors to find your content and learn more about your views. Use this contact form to find out how.
Article
Date
No articles or news have been published on Ed Oliver.