800,000+ Alabama Residents Live Below Poverty Level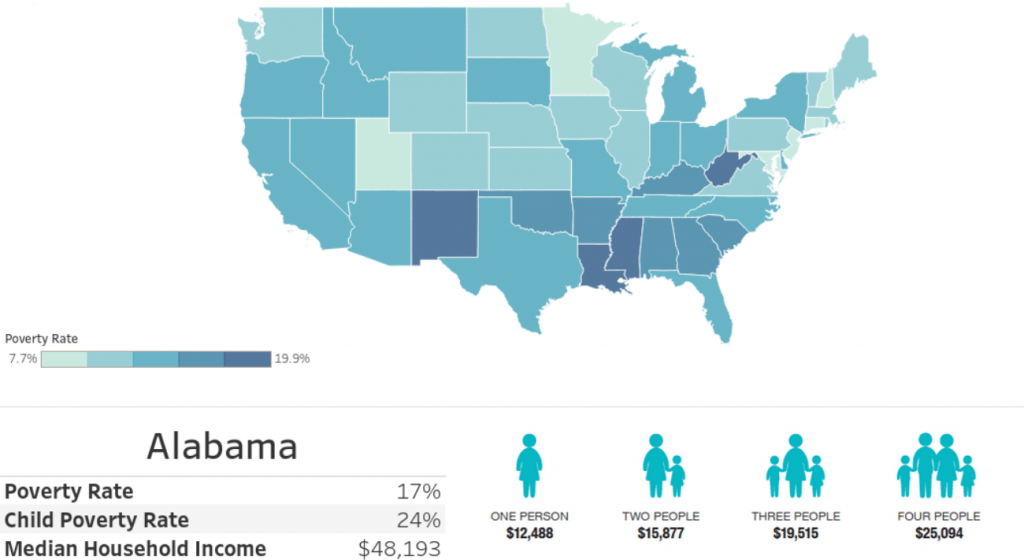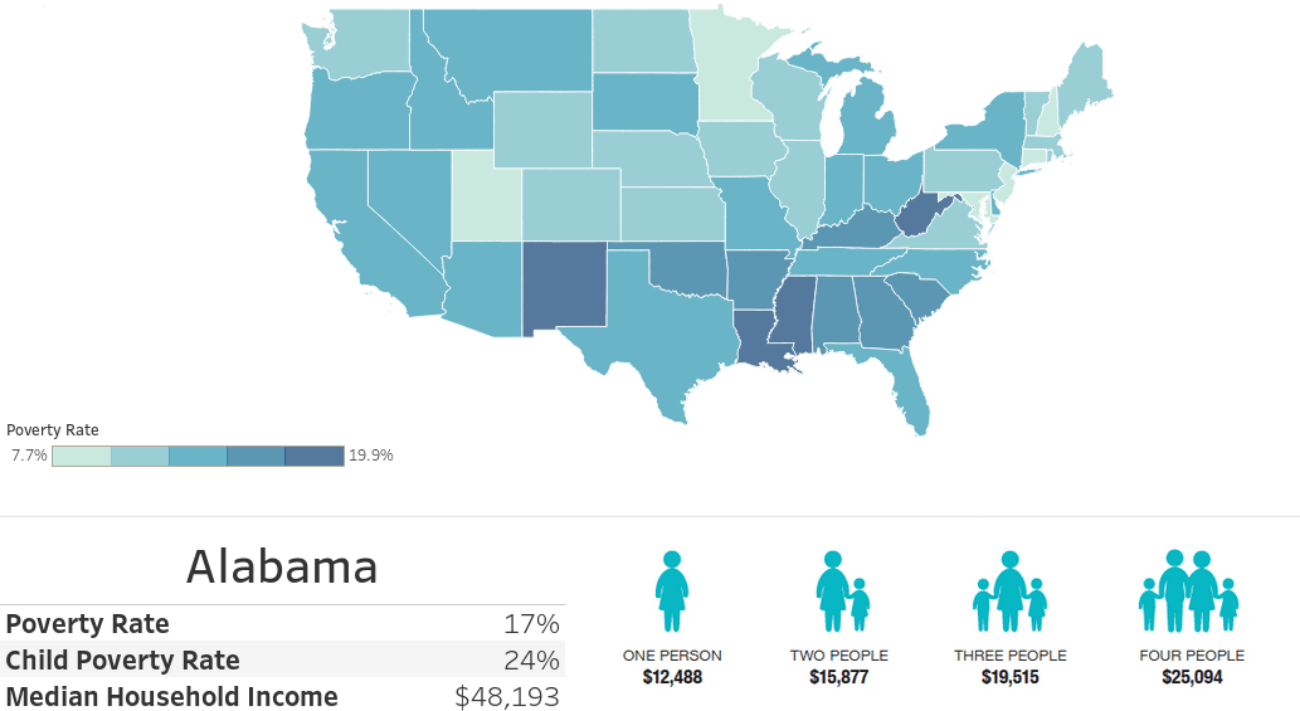 Alabama may have an unemployment rate of just 3 percent but according to Alabama Possible, over 800,000 Alabamians are living under the poverty level.
Alabama Possible's 2019 Poverty Data Sheet highlights statewide poverty data related to educational attainment, employment, and food security. The report compiles information from a variety of sources including the U.S. Census Bureau, Alabama Department of Human Resources, and education agencies.
Interesting stats from the data are:
Alabama is the sixth poorest state in the U.S., and 16.9% of Alabamians live below the federal poverty threshold – a noticeably larger percentage than the national average of 13.4%. The federal poverty threshold ranges from $12,488 for one person to $25,094 for a family of four.
At a county level, 11 of Alabama's 67 counties have a poverty rate higher than 25%. Seven counties have a poverty rate higher than 30%. Shelby County is the only Alabama county with a poverty rate of less than 10%.
The gap between Alabama's median household income and the nation continues to grow. Alabama's median household income is $48,193, or $12,143 less than the national median of $60,336.
Single mothers experience significantly higher rates of poverty in Alabama. More than 47% of female-headed households with children in Alabama report income below the poverty threshold, as opposed to 38.7% nationally.
For more data, you can view county by county poverty stats in this table.
Brent Wilson was born and raised in Huntsville, Alabama and is the Owner and Chief Editor of BamaPolitics.com.
Topic tags: