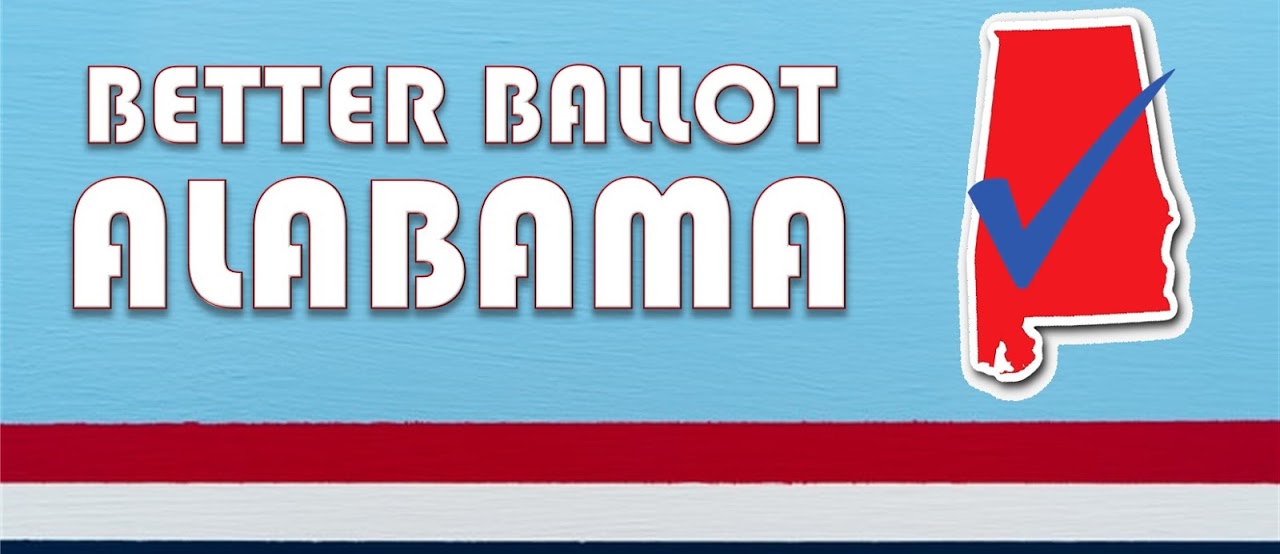 Better Ballot Alabama working to bring Ranked Choice Voting to Alabama
Alabama — Feb 14, 2021 — Better Ballot Alabama is a grassroots organization that was started in Dec of 2020 with the idea to start laying the groundwork for a Ranked Choice Voting movement in Alabama.
Ranked Choice Voting is currently used in some form in over 20 states with Maine adopting it for all State and Federal elections a couple of years ago. Alabama currently uses RCV for the military overseas ballots.
Ranked Choice Voting makes sure that winning candidates get a majority of the votes, at least 50%+1. It is a simple upgrade to the ballot that empowers the voter to always be able to vote for their favorite. In our current system, you pick one candidate. With Ranked Choice Voting, you vote for multiple candidates, in the order that you prefer them: 1st choice, 2nd choice, 3rd choice, and so on.
This solves a very big problem in our elections — the problem of vote-splitting, spoiler candidates. Under our current system, if you vote for a less popular candidate, you risk throwing your vote away. Or worse, you might help elect the candidate you like the least because you are not voting for a front-runner who can beat them.
With Ranked Choice Voting, you can vote honestly for your true first choice and perhaps a front-runner as a backup choice. If your first choice doesn't have enough support, your vote transfers to that backup. Your vote is never wasted, and the winner is the one who has a majority of votes. Not just a plurality.
So to get started we have scheduled a statewide Zoom launch where we will build the strategy to bring Ranked Choice Voting to Alabama. So if you are interested in helping or just in learning more join us.
WHEN: Wednesday, February 17th at 6pm Central
WHERE: Zoom
Register now! https://zoom.us/meeting/register/tJYkcuCrrz8tGNB-Twn wk9tbCnMLev9VBF
For more information: Email [email protected]
Get on the email list: https://www.betterballotal.com/
Brent Wilson was born and raised in Huntsville, Alabama and is the Owner and Chief Editor of BamaPolitics.com.
Topic tags: