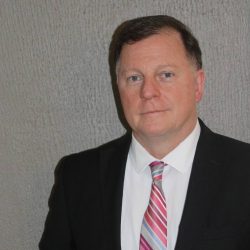 State Representative - District 28
Republican
Contact
11 South Union Street, Suite 434
Montgomery, AL 36130-2950
334-261-0490
Education
Graduated, Baylor School, 1976
Attended, Auburn University
Attended, Jacksonville State University
Political History
Representative, Alabama State House of Representatives, District 28, 2018-present
Candidate, Alabama State House of Representatives, District 28, 2018
Job Professions
Employee, Isbell Family Dental
Organization History
Member, First United Methodist Church of Attalla, present
Member, North Carolina Real Estate Association, present
Past President, Southeastern Home Furnishings Association, present
Chair, Administrative Board
Member, Gadsden Public Library Advisory Board
President, Kiwanis Club of Gadsden
Secretary/Treasurer, Kiwanis Club of Gadsden Foundation
Children, paternity, to enable a man to challenge presumption of paternity if he believes he is the biological father of a child, positive test results in loss of standing for presumed father, Secs. 26-17-604, 26-17-607 am'd.
Alcoholic beverages delivery service permit, authorizes delivery of alcoholic beverages from certain licensed retailers to adult residents in state, Sec. 28-3A-3.1 added; Sec. 28-1-4 am'd.
State Board of Auctioneers, qualifications for licensure, annual single use auction license, inactive licenses, reciprocal licensing of apprentice auctioneer prohibited, conduct of auctions without a license, disciplinary actions pursuant to APA, board membership and meetings, Secs. 34-4-21, 34-4-23, 34-4-25, 34-4-27, 34-4-28, 34-4-29, 34-4-30, 34-4-31, 34-4-33, 34-4-50, 34-4-52 am'd.