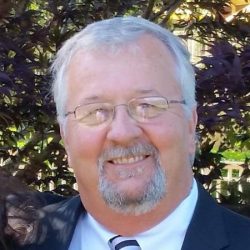 11 South Union Street, Suite 427-J
Montgomery, AL 36130-2950
334-261-0542
Graduated, Samford University Community Bankers School of Banking
Graduated, Business Administration, Troy University
Candidate, Alabama State House of Representatives, District 87, present
Representative, Alabama State House of Representatives, District 87, 2018-present
Mayor, City of Hartford, 2008-present
Council Member, Hartford City Council, 2000-2004
Vice President and Lender, First National Bank of Hartford, 1996-present
Organizations Information
Member, Wiregrass Economic Development Corporation Board, present
Member, Geneva County Gas District Board, present
Member and Deacon, Member of Hartford Baptist Church, 1983-present
Coach, Hartford Recreation Department
Former Member, Southeast Alabama Regional Council on Aging (SARCOA) Board of Directors
Crimes and offenses, crimes of riot and inciting to riot, harassment, and assault II, amended, crimes of assault against a first responder, aggravated riot, and unlawful traffic interference, created, mandatory holding period for certain violations, provided, mandatory incarceration period for certain violations, provided, exceptions to sovereign immunity, further provided, restrictions on distribution of revenue to defunding jurisdictions, provided, Secs. 13A-11-3.1, 13A-11-5.1, 13A-11-8.1 added; Secs. 12-25-32, 13A-6-21, 13A-6-132, 13A-11-1, 13A-11-3, 13A-11-4, 13A-11-8, 13A-11-70, 15-13-2, 36-1-12, 36-2-1 am'd.
Municipalities, Chestnut Accountability Municipal Audit Clarification Act, requiring annual, biennial audit for certain municipalities, annual report in lieu of audit for certain municipalities, Sec. 11-43-85 am'd.
Wine, authorizing common carriers to make delivery of alcoholic beverages to residents over 21, to create a wine direct shipper permit to allow wine manufacturers to ship their table wine directly to residents, Sec. 28-3A-6.1 added; Sec. 28-1-4 am'd.
Doxing, crime of created, penalties
Joint Legislative Oversight Committee on Obligation Transparency, created, membership, compensation, powers, and duties, provided
Schools, public K-12, athletic events allowing competition by one biological gender against another prohibited unless the event specifically includes both genders
Electrical Contractors, Alabama Board of, board membership revised, board authorized to subpoena witnesses and investigate complaints, expiration of licenses, local business licenses texting deleted, Secs. 34-36-3, 34-36-4, 34-36-6, 34-36-7, 34-36-8, 34-36-9, 34-36-13, 34-36-16 am'd.
Consumer protection, deceptive trade practices, pyramid sales structure, further provided, Secs. 8-19-3, 8-19-5 am'd.
Social Work Examiners, Board of, duties, board authorized to charge and collect fees to verify existence of current license, Sec. 34-30-57 am'd.
Firearms, Alabama Firearms Protection Act, prohibitions on enforcement of certain federal firearm laws, provided
State government, Presidental Executive Orders, Legislative Council may order review thereof, prohibition on implementation, provided
Abortion, physicians, duty of care owed to babies born alive after failed abortion, criminal penalties, definitions further provided
Education Dept., state property, Dept. of Edu., has authority to manange the construction and renovation of property that is part of a state educational institution, Sec. 41-4-400 am'd.
Tax incentives, prohibits censorship of posts or comments on websites receiving state or local tax incentives, provides exceptions, remedies
Workers' compensation, firefighters, law enforcement officers, diagnosed with post-traumatic stress disorder, reimbursed for certain out-of-pocket expenses, co's and municipalities required to maintain certain disability insurance coverage
Bail, criminal cases, creates Aniah's law, const. amend
Bail, to provide for an additional offense under which an individual can be denied bail, pretrial detention hearing under certain circumstances provided, Secs. 15-13-2, 15-13-3, 15-13-7, 15-13-104, 15-13-105, 15-13-106 am'd.
Geneva Co., personnel bd., act repealed upon effective date of new co. personnel system Article 12, Ch.31, Title 45 repealed, 45-31-120 to 45-31-120.22, inclusive, 45-31-121 repealed
Geneva Co., sheriff authorized to sell certain abandoned, unclaimed, or stolen property, and firearms, notice, record keeping requirement, distribution of funds for law enforcement purposes
Geneva Co., creating a rehabilitation program for the Geneva County jail
Geneva Co.,sheriff, may provide retiring officer with his or her badge and pistol
Electrical Contractors, Alabama Board of, board membership revised, board authorized to subpoena witnesses and investigate complaints, expiration of licenses, local business licenses texting deleted, Secs. 34-36-3, 34-36-4, 34-36-6, 34-36-7, 34-36-8, 34-36-9, 34-36-13, 34-36-16 am'd.
Captive cervids, authorizing Dept. of Agriculture and Industries to pay indemnity for cervids destroyed to combat chronic wasting disease (CWD)
Geneva Co., office of judge of probate, special recording fee, authorized, distrib. of fees