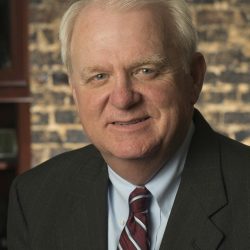 BA, University of Alabama
JD, University of Alabama School of Law
Representative, Alabama State House of Representatives, District 3, 1990-2018
Attorney, Black and Hughston, Professional Corporation, present
Congressional Information
Former Chair, Colbert County Democratic Executive Committee
Former Ranking Minority Member, Judiciary Committee, Alabama State House of Representatives
Former Ranking Minority Member, Financial Services Committee, Alabama State House of Representatives
Former Ranking Minority Member, Ethics and Campaign Finance Committee, Alabama State House of Representatives
Organizations Information
Member, First Presbyterian Church of Tuscumbia, present
Former Board Member, Boy Scouts of America
Former Professional Chair, United Way of the Shoals
Former Director, Tennessee Valley Art Association
Colbert Co., alcoholic beverages, Sunday sales
Muscle Shoals, ad valorem tax, city council authorized to increase
Tubbtown, recognized
Dental Examiners, Board of, patient abandonment defined, exemption of mobile facilities expanded to all state and local health dept. mobile dental facilities, exemptions for limited practice clarified, cont. education providers, time for taking licensing exam extended, display of license and reproduction of registration cert., fees, disciplinary action, approval of specialty status by board, membership ballot procedure, succession on bd., technical corrections, Secs. 34-9-1, 34-9-6.1, 34-9-7, 34-9-7.1, 34-9-10, 34-9-13, 34-9-15, 34-9-16, 34-9-18, 34-9-19, 34-9-40, 34-9-41, 34-9-88 am'd.