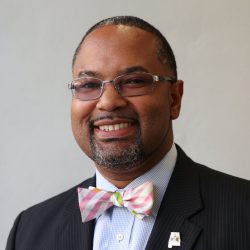 11 South Union Street, Suite 540-A
Montgomery, AL 36130-2950
334-261-0556
Email:

[email protected]
BA, Dillard University of New Orleans, 1995-2000
Doctorate, Divinity, Pentecostal Bible College
Candidate, Alabama State House of Representatives, District 98, 2018
Representative, Alabama State House of Representatives, District 98, 2010-present
Member and President, Prichard City Council, 2004-2010
Executive Director, Beyond Expectations Tutoring, Incorporated, present
Manager for Diversity, Inclusion, and Affirmative Action, Austal, 2013-present
Former Site Coordinator, Mobile County Public School System/Mobile County Health Department
Congressional Information
Chair, Alabama Legislative Black Caucus
Organizations Information
Member, Bethesda Christian Center, present
Member, First Baptist Church of Prichard, present
Chair, Mobile County Democratic Party
Donor, American Red Cross
Former Advisor, Prichard Police Department Explorers
Former President, Prichard Regional Community Action Group
Member, Prince Hall Masonry
Member, Habitat for Humanity Board
Member, 100 Black Men of Greater Mobile
Home inspectors, licensure and regulation by Construction Management Div. of Finance Dept., definition of aggrieved party, sunset law review provided, Secs. 34-14B-1, 34-14B-2 am'd.
Mobile Co., legislative delegation office, employees further provided for, Act 80-621, 1980 Reg. Sess., am'd.
Transportation, rail carriers, Safe Freight Act, minimum crew requirements, provided
Wages, municipality authorized to increase minimum wage set by federal government, existing law repealed, Secs. 25-7-40 to 25-7-45, inclusive, repealed
Mobile Co., Co. Commission District 1, volunteer fire departments, board established to evaluate services, co. commission authorized to levy service fee, distribution of proceeds for fire protection, implementation date extended, municipalities not to diminish funding, audits, fee designated fire protection and suppression fee, Act 2015-258, 2015 Reg. Sess., am'd and reenacted
Class 2 municipality, Medicaid Agency, Program of All Inclusive Care for Elderly (PACE), allotment of minimum of 200 participates beginning fiscal year 2020.