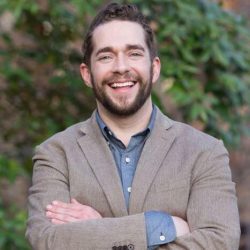 11 South Union Street, Suite 539-E
Montgomery, AL 36104
334-261-0543
BA, English/Political Science, University of Alabama at Birmingham, 2005-2010
Representative, Alabama State House of Representatives, District 54, 2018-present
Candidate, Alabama State House of Representatives, District 54, 2018
Education and Prevention Coordinator/B-CHIP Program Director, Birmingham Aquired Immune Deficiency Syndrome (AIDS) Outreach (BAO), 2015-present
Youth Prevention Coordinator, Birmingham Aquired Immune Deficiency Syndrome (AIDS) Outreach (BAO), 2013-2015
Membership Services Representative, MedjetAssist, 2011-2013
Testing Outreach Coordinator, Birmingham Aquired Immune Deficiency Syndrome (AIDS) Outreach (BAO), 2013
Corporal, United States Marine Corps, 2005-2009
Organizations Information
Co-Chair, Human Immunodeficiency Virus (HIV) Prevention Network, 2016-present
Human Immunodeficiency Virus (HIV) Tester/Counselor, Spirit of Luke Charitable Foundation, 2013-present
OraQuick Counselor/Health Educator, 1917 Clinic, 2012-present
Co-Founding Member, Alabama Veterans Initiative Board, 2009-2012
Taxation, to increase the fee for recording certain mortgages, deeds of trust, contracts of conditional sale, or other instruments of like character and to modify rate and distribution of funds, Sec. 40-22-2 am'd.
Voter registration, authorize registration same day as election, Sec. 17-3-50 am'd.
Water Resources Act, coordination of plans relating to water allocation required, restrictions of use under certain conditions, award of conservation credits to certain consumers, Alabama Water Security and Conservation Act, Secs. 9-10B-31, 9-10B-32 added; Secs. 9-10B-2, 9-10B-3, 9-10B-20, 9-10B-22, 9-10B-23, 9-10B-24 am'd.
Entertainment districts, allow wineries, distilleries, and breweries to sell alcohol for consumption within districts, revise qualifications for certain municipalities to establish, Sec. 28-3A-17.1 am'd.