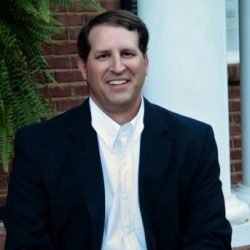 11 South Union Street, Suite 422
Montgomery, AL 36104
334-261-0473
Email:

[email protected]
Representative, Alabama State House of Representatives, District 91, 2018-present
Candidate, Alabama State House of Representatives, District 91, 2018
Ad valorem tax on real property, senior property tax appraisal for persons age 70 or older on principal residence used for 10 years, appraisal value frozen on immediate prior year, exceptions, rules by Revenue Dept.
Education, county and city boards of education, county and city superintendent of schools, closure of schools and establishment of on-line learning in certain circumstances
Crimes and offenses, crimes of riot and inciting to riot, harassment, and assault II, amended, crimes of assault against a first responder, aggravated riot, and unlawful traffic interference, created, mandatory holding period for certain violations, provided, mandatory incarceration period for certain violations, provided, exceptions to sovereign immunity, further provided, restrictions on distribution of revenue to defunding jurisdictions, provided, Secs. 13A-11-3.1, 13A-11-5.1, 13A-11-8.1 added; Secs. 12-25-32, 13A-6-21, 13A-6-132, 13A-11-1, 13A-11-3, 13A-11-4, 13A-11-8, 13A-11-70, 15-13-2, 36-1-12, 36-2-1 am'd.
Doxing, crime of created, penalties
Joint Legislative Oversight Committee on Obligation Transparency, created, membership, compensation, powers, and duties, provided
Schools, public K-12, athletic events allowing competition by one biological gender against another prohibited unless the event specifically includes both genders
Electrical Contractors, Alabama Board of, board membership revised, board authorized to subpoena witnesses and investigate complaints, expiration of licenses, local business licenses texting deleted, Secs. 34-36-3, 34-36-4, 34-36-6, 34-36-7, 34-36-8, 34-36-9, 34-36-13, 34-36-16 am'd.
Consumer protection, deceptive trade practices, pyramid sales structure, further provided, Secs. 8-19-3, 8-19-5 am'd.
Firearms, Alabama Firearms Protection Act, prohibitions on enforcement of certain federal firearm laws, provided
Time; to adopt Daylight Savings Time statewide if Congress amends Federal law to allow it.
Abortion, physicians, duty of care owed to babies born alive after failed abortion, criminal penalties, definitions further provided
Education Dept., state property, Dept. of Edu., has authority to manange the construction and renovation of property that is part of a state educational institution, Sec. 41-4-400 am'd.
Telephone communications, knowing and intentionally misleading use of inaccurate caller identification information, prohibited
Consumer Protection, Alabama Consumer Privacy Act, created, allow consumers to opt in or out to sale of personal information with certain conditions, require business collecting data to make certain disclosures, violation or deletion of, Deceptive Trade Practices Act
Sheriffs, term of office, to commence following election, technical revisions to term of county commissioner, Sec. 36-3-4 am'd.
Tax incentives, prohibits censorship of posts or comments on websites receiving state or local tax incentives, provides exceptions, remedies
Workers' compensation, firefighters, law enforcement officers, diagnosed with post-traumatic stress disorder, reimbursed for certain out-of-pocket expenses, co's and municipalities required to maintain certain disability insurance coverage
Bail, criminal cases, creates Aniah's law, const. amend
Bail, to provide for an additional offense under which an individual can be denied bail, pretrial detention hearing under certain circumstances provided, Secs. 15-13-2, 15-13-3, 15-13-7, 15-13-104, 15-13-105, 15-13-106 am'd.
Teachers Retirement System, 30-year service retirement and conversion of sick leave allowed for Tier II, plan members, member contribution rate increased, Secs. 16-25-11.1, 16-25-14, 16-25-21 am'd.
Motor vehicles, license plate issuance fee, exemption for disabled veterans under certain conditions
Consumer protection, deceptive trade practices, pyramid sales structure, further provided, Secs. 8-19-3, 8-19-5 am'd.
Drycleaning and Environmental Response Trust Fund Act, all owners, operators, and wholesale distributors required to participate in program, former owner or operator may pay annual fee to participate, Secs. 22-30D-3 to 22-30D-7, inclusive, 22-30D-9 to 22-30D-12, inclusive, am'd.
Coffee Co., Board of Registrars, working days increased, Sec. 17-3-8 am'd.
Motor vehicles, license plate issuance fee, exemption for disabled veterans under certain conditions
Coffee Co., Board of Registrars, working days increased, Sec. 17-3-8 am'd.
Coffee Co., sheriff, expense allowance, expires at end of current term
Coffee Co., lodging tax, co. commission authorized to levy, recreational vehicles and campgrounds excluded
Enterprise, alcoholic beverages, Sunday sales under certain conditions, referendums
Saltwater fishing licenses, military veterans appreciation saltwater fishing license, authorized, 3-day saltwater fishing event licenses for disabled persons, authorized, Sec. 9-11-56.5 added; Sec. 9-11-53.1 am'd.
Elections, judge of probate, required notice to give prior to each election reduced, time frames for delivery of ballots in runoff elections revised, Secs. 17-9-5, 17-11-12, 17-13-3, 17-13-17, 17-13-18 am'd.