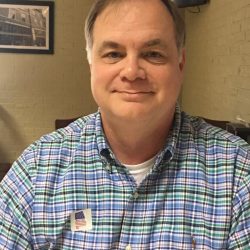 11 South Union Street, Suite 735
Montgomery, AL 36104
334-261-0867
JD, University of Alabama School of Law, 1991-1994
BS, Finance, Auburn University, 1985-1989
Senator, Alabama State Senate, District 7, 2018-present
Candidate, Alabama State Senate, District 7, 2018
Owner, SHG Development, present
Owner, Houston Land Company, present
Attorney and Shareholder, Wilmer and Lee, Professional Association, 2005-present
Organizations Information
Chairman, Madison County Republican Party, present
Leadership, American Heart Association, present
Local Life Director, Huntsville Madison County Builders Association Board, present
Member, Huntsville Rotary Club, present
Member, Sunday School Teacher, and Basketball Coach, Whitesburg Baptist Church, present
Senior Vice-Chairman, Alabama Republican Party Executive Committee, present
Former President, Habitat for Humanity of Madison County
Various Positions, Alabama Association of Habitat for Humanity Affiliates
Counties and municipalities, statewide residential building code established, enforcement, Alabama Residential Building Code, Alabama Residential Building Code Advisory Council, Alabama Residential Building Code Division, Alabama Residential Building Code Fund established, Secs. 27-2-39, 34-14A-1, 34-14A-2, 34-14A-7, 34-14A-12, 34-14A-13, 34-14A-20 am'd.
Airport authorities, sales and use tax exemption, issuance of certificate of exemptions by Revenue Dept., Secs. 40-9-14.1, 40-9-60 am'd.
Audiology and Speech-Language Pathology Interstate Compact, established to authorize licensees to practice among compact member states
Municipalities, authorized to use electronic records and signatures in the conduct of its affairs, Secs. 8-1A-17, 8-1A-18 am'd.
Madison Co., Twenty-third Judicial Circuit, additional circuit judge, compensation and benefits, election
Wallace-Folsom Savings Investment Plan Act, ACES Program, name of and name of Admin Fund and savings accounts changed to AL Comprehensive Education Savings Program, definitions clarified, Secs. 16-33C-3, 16-33C-10 am'd.
Business and Nonprofit Entities Code, substantially revised to allow corporations to elect to become benefit corporations, update definitions, allow for electronic filing, and provide standards for filing instruments, numerous sections of Title 10A added, amended, and renumbered
Controlled substances, relating to Schedule II, adding certain named chemical compounds of Tianeptine, Sec. 20-2-25 am'd.
County boards of education, members, term of office from six to four years, Sec. 16-8-2 am'd.
Courts, circuit and district judges, qualifications, min times of state licensure to practice law, persons with certain professional disciplinary actions, prohibited from qualification, Secs. 12-11-1, 12-12-1 am'd.
Judges, vacancies, initial term of judges appt. to fill, further provided for, Amendment 328, Constitution of Alabama of 1901, am'd, const. amend.
Huntsville, ad valorem taxes, for public schools modified to apply citywide in Madison, Limestone, and Morgan Counties at same rate
Juveniles, dependency hearing, allow statements to be entered into evidence in cases if they were made by a child under the age of 12 during a forensic interview and pertain to allegations of abuse against the child, Secs. 12-15-301, 12-15-310 am'd.
Courts, circuit and district, to further provide for the jurisdiction of the circuit and district courts, Secs. 12-11-30, 12-12-30 am'd.
Education, Construction Trade Academy Funding Act, created, Alabama Energy and Residential Codes Board, required to develop program, ADECA, required to administer program
Business entities, revising the Alabama Business Corporation Law, to reflect national standards set by the Model Business Corporation Act, Secs. 10A-2A-1.01 to 10A-2A-17.06, inclusive added; Secs. 10A-1-1.02, 10A-1-1.03, 10A-1-1.08, 10A-1-1.12, 10A-1-3.05, 10A-1-3.06, 10A-1-3.32, 10A-1-3.42, 10A-1-4.01, 10A-1-4.02, 10A-1-4.04, 10A-1-4.06, 10A-1-4.11, 10A-1-4.13, 10A-1-4.15, 10A-1-4.21, 10A-1-4.23, 10A-1-4.24, 10A-1-4.25, 10A-1-4.26, 10A-1-4.31, 10A-1-5.01, 10A-1-5.08, 10A-1-6.01, 10A-1-6.02, 10A-1-7.01, 10A-1-7.04, 10A-1-7.11, 10A-1-7.21, 10A-1-7.31, 10A-1-8.01, 10A-1-8.02, 10A-1-8.04, 10A-1-9.01, 10A-4-2.02, 10A-4-4.01, 10A-4-4.02, 10A-4-5.01, 10A-4-5.04, 10A-5A-10.01, 10A-5A-10.03, 10A-5A-10.04, 10A-5A-10.05, 10A-5A-10.07, 10A-5A-10.08, 10A-8A-9.02, 10A-8A-9.04, 10A-8A-9.05, 10A-8A-9.06, 10A-8A-9.08, 10A-8A-9.09, 10A-9A-10.02, 10A-9A-10.04, 10A-9A-10.05, 10A-9A-10.06, 10A-9A-10.08, 10A-9A-10.09, 10A-10-1.09, 10A-10-1.12, 10A-10-1.15, 10A-10-1.16, 10A-11-1.01, 10A-11-1.03, 10A-11-1.04, 10A-11-1.06, 10A-11-1.12, 10A-30-2.01, 10A-30-2.03, 10A-30-2.04, 10A-30-2.05, 10A-30-2.06, 10A-30-2.09, 10A-30-2.12, 10A-30-2.13, am'd; Secs. 10A-2-1.01 to 10A-2-17.02, inclusive, repealed