Governor Ivey Announces Alabama Tourism Growth of $1.2 Billion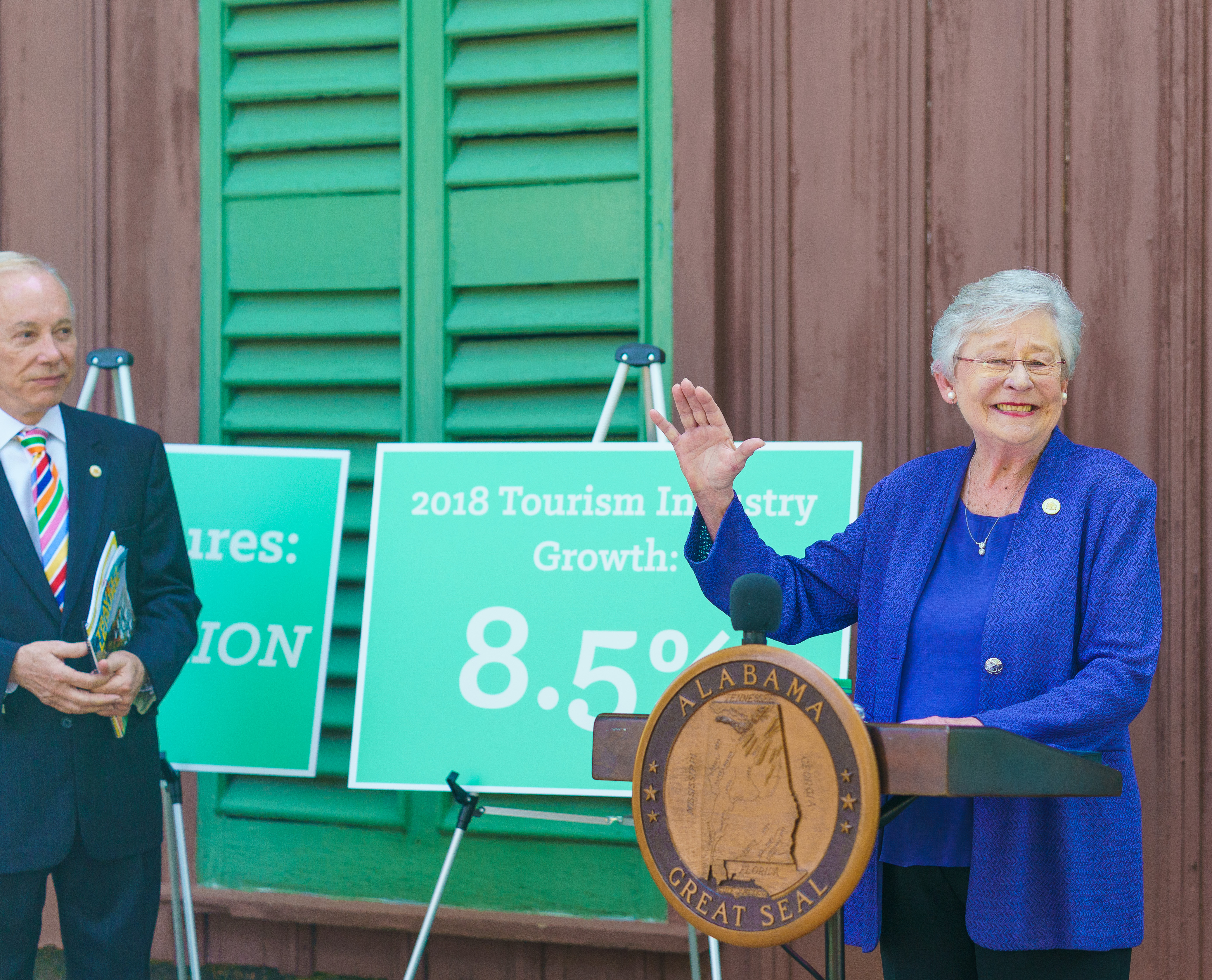 Tourism is booming in Alabama according to Governor Kay Ivey.
In a press release yesterday, Ivey announced record growth and that one million more people visited Alabama in 2018 than ever before.
Those tourists spent $15.5 billion, which was $1.2 billion higher than the previous year. This data is according to the state's annual economic impact report produced by Montgomery economist Dr. Keivan Deravi for the Alabama Tourism Department.
"We are excited our tourism industry grew by 8.5 percent in 2018, and we are proud to welcome millions of visitors to every region of our state, from the Tennessee Valley to the Wiregrass, to experience our hiking trails, beaches, restaurants, and historical sites each year," Governor Ivey said. "This great news not only impacts tourism, but it also has a major impact on our employment sector. Almost 200,000 direct and indirect jobs were maintained by the industry last year, setting yet another record."
Morgan County had the largest increase of all the counties with a 20 percent increase. Trailing Morgan County, Tuscaloosa County came in at an 11 percent increase, and Jefferson County at a 10 percent increase. Both Madison County and Mobile County both increase by 7.5 percent.
You can read the full press release at the Governor's website.
Brent Wilson was born and raised in Huntsville, Alabama and is the Owner and Chief Editor of BamaPolitics.com.
Topic tags: