Mobile Police Officers Brag About Putting Homeless People In Jail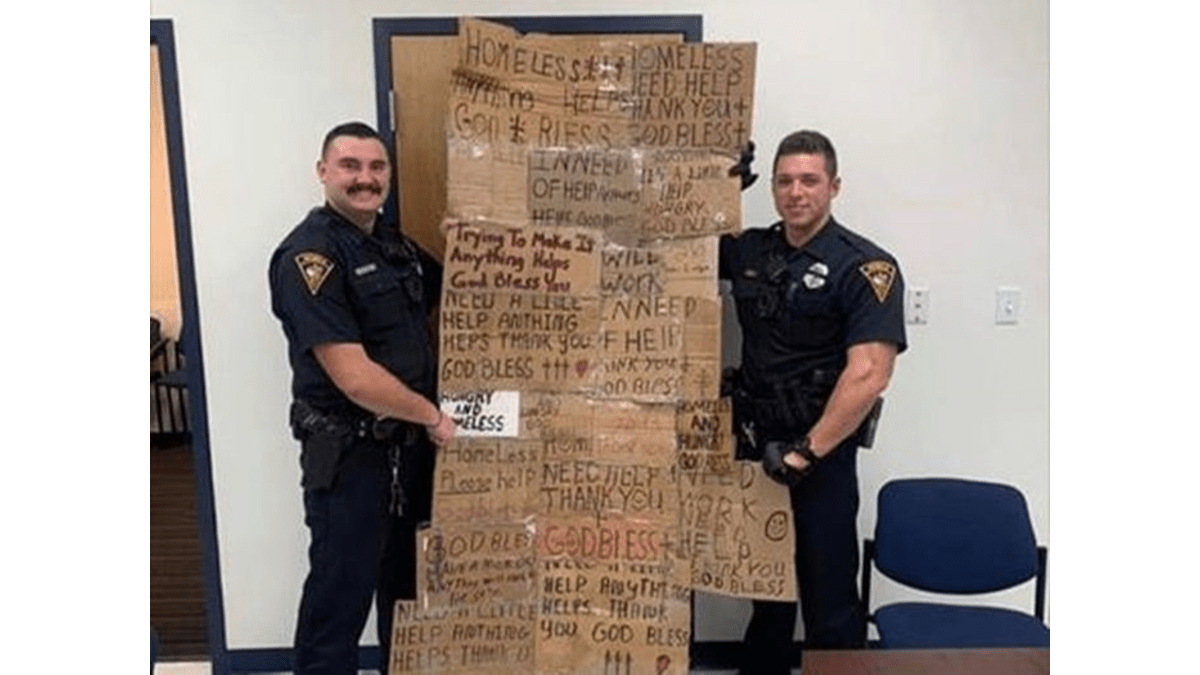 Two Mobile, AL police officers are in hot water after posting an image of themselves that appears to make fun of homeless people they have arrested for panhandling.
The Facebook post shows two Mobile police officers holding what they call a "quilt" of signs confiscated from homeless people that they have arrested for panhandling in the city. The post read, "Wanna wish everybody in the 4th precinct a Merry Christmas, especially our captain. Hope you enjoy our homeless quilt. Sincerely Panhandler patrol."
The two officers, Preston McGraw and Alexandre Olivier, are recent graduates of the Mobile Police Academy. McGraw graduated in February of 2018 and Olivier in January of 2019.
Mobile Chief of Police Lawrence Battiste apologized for the post.
"As a police department entrusted with serving and protecting our community, we offer our sincerest apology for the insensitive gesture of a Facebook post by two of our officers where they are holding up a homeless "quilt" made of panhandling signs," said Chief Battiste. "Although we do not condone panhandling and must enforce the city ordinances that limit panhandling, it is never our intent or desire as a police department to make light of those who find themselves in a homeless state. Rather, our position has always been to partner with community service providers to help us help those faced with homelessness with hope to improve their quality of life."
Since being posted online, the post has received over 5k comments and 15k shares as of this writing.
Brent Wilson was born and raised in Huntsville, Alabama and is the Owner and Chief Editor of BamaPolitics.com.
Topic tags: