Mayor Stimpson Releases Statement On Mobile Police Officers Actions Towards Homeless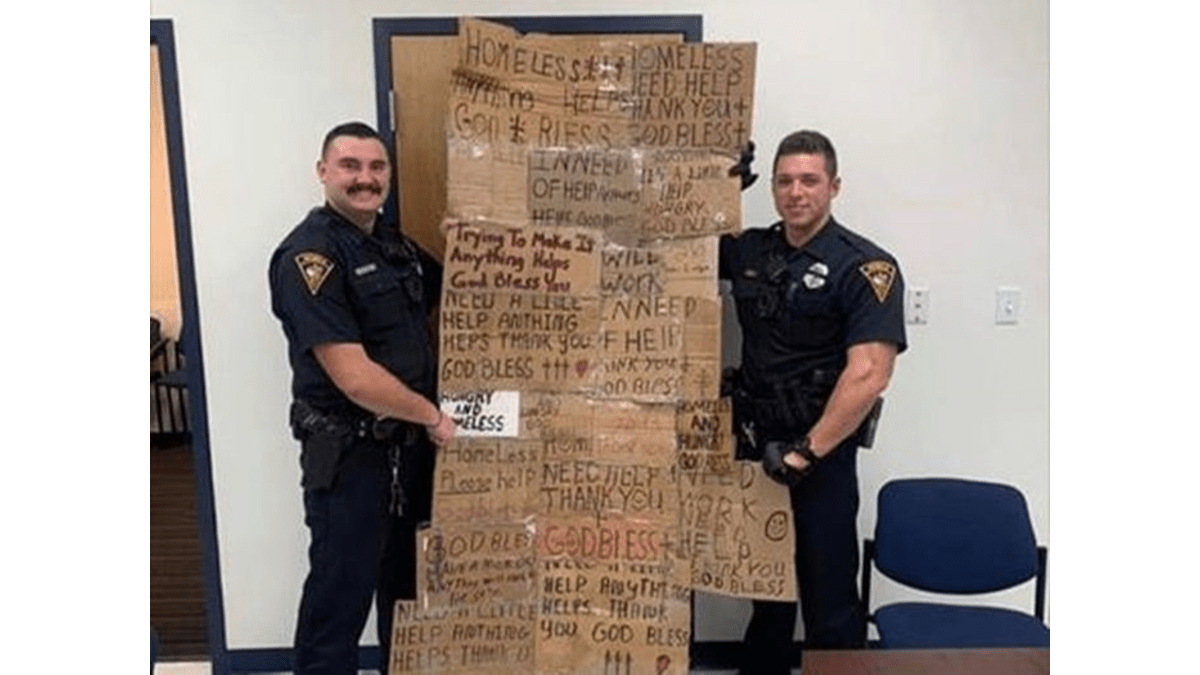 Mobile Mayor Sandy Stimpson has issued a statement through Twitter for the actions of two Mobile Police Officers, Preston McGraw and Alexandre Olivier, who made national headlines by appearing to ridicule homeless panhandlers that the officers had previously arrested.
In the tweets, Stimpson states, "I am aware of the photo of our Mobile Police officers that was posted on Facebook. The photo was inappropriate and reflected poorly on the City of Mobile. We do not condone it and it is not consistent with the professionalism or the values of our Police Department."
"Chief Battiste has apologized on behalf of the department and we are taking corrective steps. The City of Mobile is here to serve all of our citizens, with respect for all. It is the sworn duty of our officers to protect and serve."
"Day in and day out, they do an amazing job for our citizens – often for those in the most challenging circumstances. It is unfortunate when one poor decision overshadows the good work of so many. This has been a learning experience for all involved."
Chief Lawrence Battiste, who Stimpson referred to in his tweets, issued the following statement shortly after the issue came to his attention.
"As a police department entrusted with serving and protecting our community, we offer our sincerest apology for the insensitive gesture of a Facebook post by two of our officers where they are holding up a homeless "quilt" made of panhandling signs," said Chief Battiste. "Although we do not condone panhandling and must enforce the city ordinances that limit panhandling, it is never our intent or desire as a police department to make light of those who find themselves in a homeless state. Rather, our position has always been to partner with community service providers to help us help those faced with homelessness with hope to improve their quality of life."
As of writing, no public apology has been issued by either police officer involved and neither Stimpson nor Battiste has revealed what, if any, disciplinary action was taken against the two officers.
Brent Wilson was born and raised in Huntsville, Alabama and is the Owner and Chief Editor of BamaPolitics.com.
Topic tags: