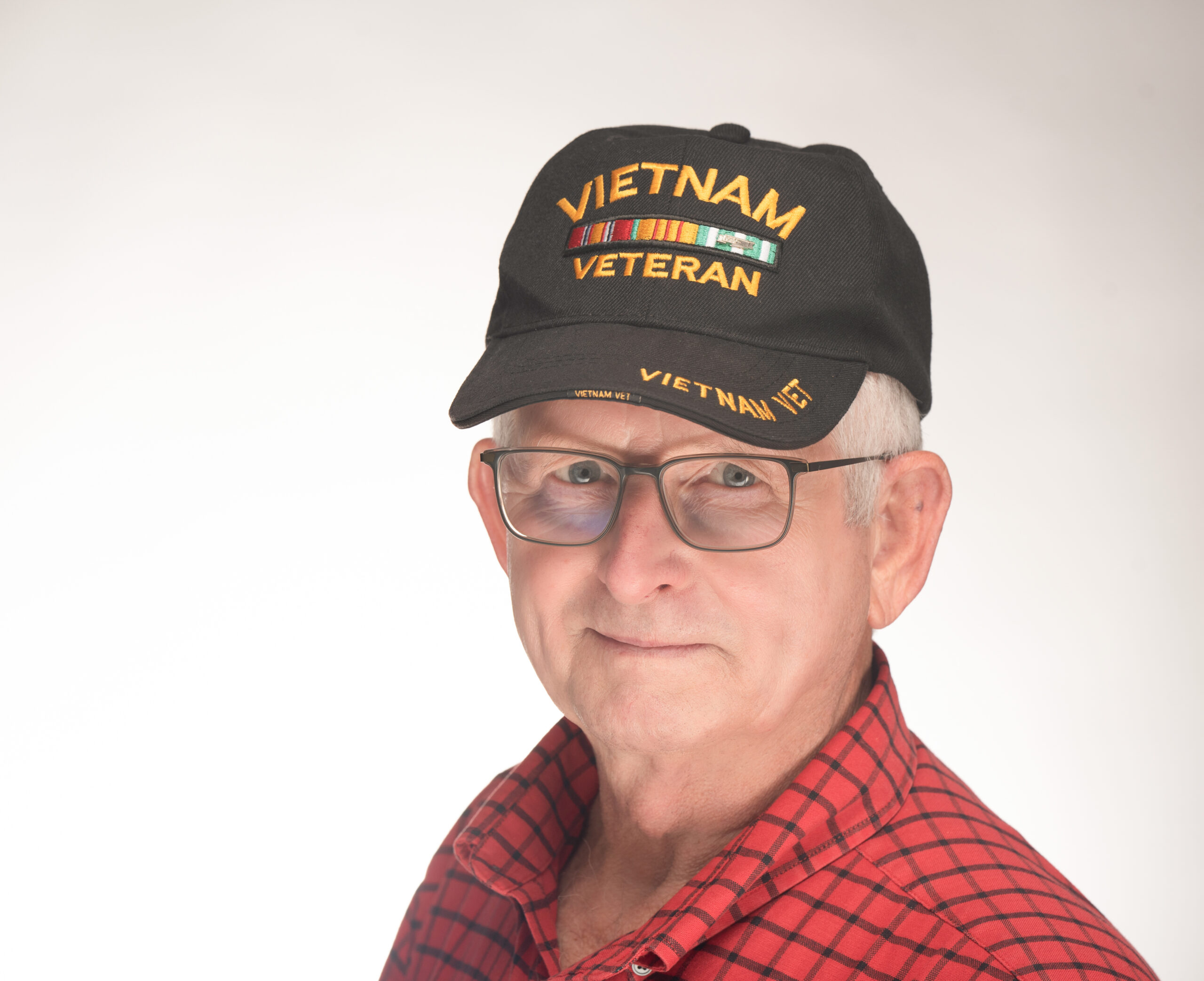 Rick Neighbors is one of the "real neighbors" but he is also a decorated veteran from the Vietnam War. He volunteered and ultimately served three tours. But what was the decision-making moment that would change the course of Rick's life?
He was the son of a sharecropper in North Carolina. Raised knowing how to work. It was hard work, long hours, and 7 days a week. One day as he listened to the debate about our involvement in Vietnam on the radio and heard them speak about whether the communists capturing South Vietnam could lead to other countries and eventually the United States, it made him think hard. That would destroy our democracy, our way of life, and our home. In his words, "I felt compelled to do my duty because I was raised not to shrink from my responsibilities." So, Rick Neighbors doing the right thing, volunteered.
He was first stationed in Germany providing communication support, then after six months wanted to do more and go to Vietnam, where the fighting was. There he became a trainer in communications. When it came time to re-up, he volunteered again because some of the people he had trained gave their lives and died in Khe Sanh. Rick worked in tactical microwave systems repair and he and his team were responsible for setting up communications before the troops arrived on site. This made them the usual to be the first deployed to a region. They were responsible for relaying the information when a radio operator requested air support, etc. to the proper base.
Protocol may sound mechanical but what they did was very vital and often a matter of life and death situations. After completing two tours it was time to re-enlist a third time. Knowing his job well, he found he was comfortable in his training to sign up for a third time to volunteer, ultimately becoming a Staff Sargent E6. During this time, he became a Certified Sky Diver, both Air-Borne and Free-Fall, and a Certified Master Scuba Diver. Eventually, also becoming a Certified Pilot as well.
The Vietnam war was a trying time for all soldiers, and it was not for the weary. It came with a price both physically and psychologically. This experience is not something that should be taken lightly and it sure is an essential part of what defines a man's character when he returns home. Understanding the life of a veteran is important when legislating laws for veterans.
When speaking with Rick about his experience, one thing is for certain is that the lessons he learned in Vietnam and the experience he shared with other veterans has qualified him to know how to legislate for Veterans in Congress. When asked how he could represent Veterans as a member of the U.S. House of Representatives, he responded, "If a person stands up, takes the oath, wears the uniform, shoulders a rifle, and stands a post, it's Whatever They Need." Veterans have earned the right to be represented in Congress as much as anyone! Rick Neighbors asks for the support to do just that.
Bama Politics is committed to giving Alabamians a voice. This is an opinion column and does not necessarily represent or reflect the opinions of Bama Politics, its editors or its reporters. The opinions are those of its author. Want to have your voice heard? Send us a message through our
opinion contact page
.
Topic tags: