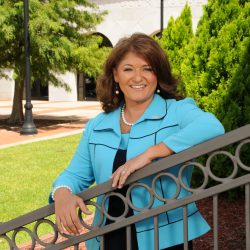 State Representative - District 38
Republican
Personal Information
Location: Valley, AL - Chambers County
Birthday: Birthday Missing

Contact

11 South Union Street, Suite 527-C
Montgomery, AL 36104
334-261-0532

Education

Attended, Southern Union State Community College

Political

Representative, Alabama State House of Representatives, District 38, 2018-present
Candidate, Alabama State House of Representatives, District 38, 2018
Commissioner, Chambers County Commission, District 6, 2002-2018

Professions

Broker/Owner, Century 21 Wood Real Estate, 2000-present

Organizations

Member, National Association of Counties, present
Former President, Alabama Association County Commissioners

Sponsored Bills

Public contracts, contracts for heating and air conditioning systems, exemption further provided, Sec. 39-2-2 am'd.

Organ transplant recipients, discrimination against persons with disabilities prohibited

Real estate sold for payment of taxes, recovery actions by owner and actions for possession by tax purchaser, further provided for, tax lien by tax purchaser, authorized, Act 2018-494, 2018 Reg. Sess., repealed; Secs. 40-10-82, 40-10-120 am'd.

Statewide 911 Board, statewide voice and data system administered, fund grants, annual report published on status of 911 service, Sec. 11-98-4.1 am'd.