Offensive Twitter History For Valley, AL Council Candidate Bo Colley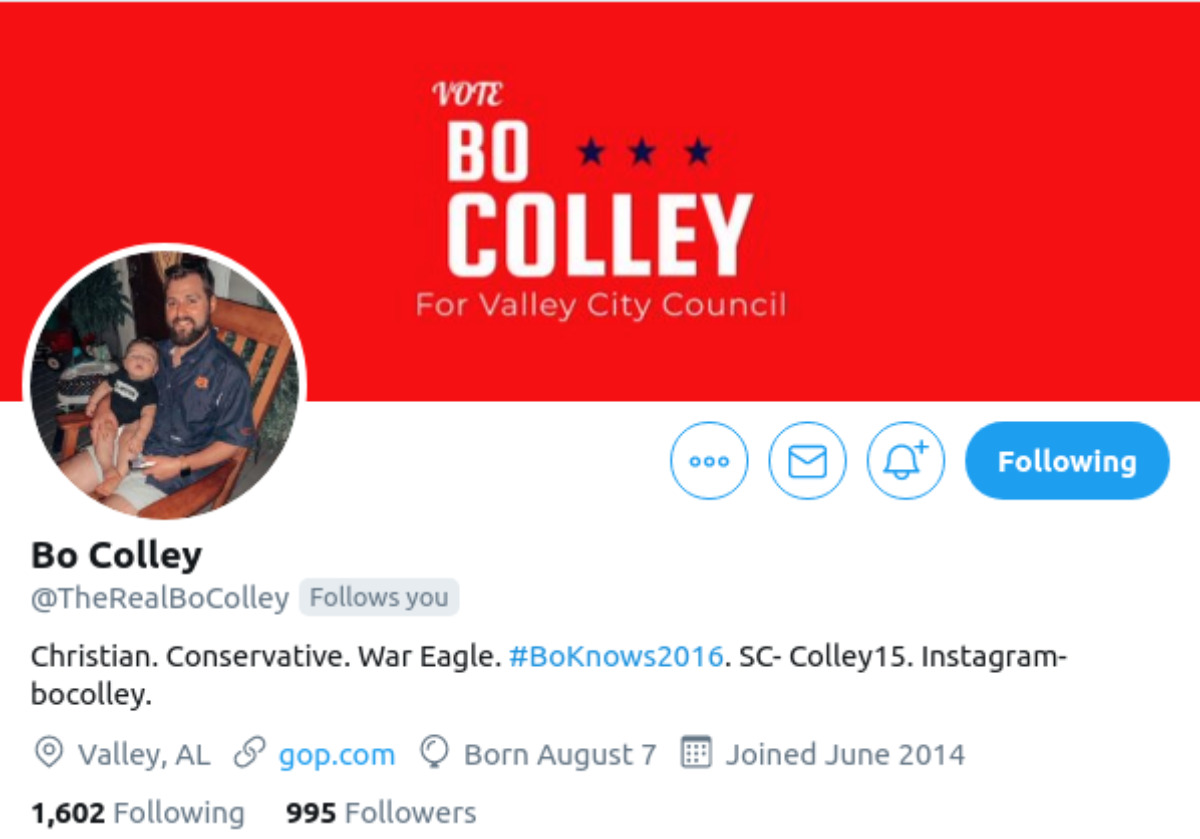 Bo Colley, a candidate for Valley, AL City Council District 1, extensively used the n-word on Twitter as well as other offensive words and phrases from 2014-2015. As of publication, a search of his profile for the n-word on Twitter returns 124 results. (Editor's note: Colley has appeared to delete, make private or block us from viewing all tweets referenced in this article.) Colley also made extensive use of the F-word and used a homophobic slur towards Twitter users.
Colley has unsuccessfully run for office in the past, in 2016 for the same City Council seat he is seeking today and in 2018 for Chambers County Commissioner District 6.
A campaign video posted on his Twitter page states that Colley serves on the Chambers County Republican Executive Committee and that he has worked alongside State Rep. Debbie Wood and State Senator Randy Price.
Editor's note: Colley has since deleted and/or protected his Twitter account but the video is still available below on Facebook.
You can view all tweets flagged during the search of his profile below.
Brent Wilson was born and raised in Huntsville, Alabama and is the Owner and Chief Editor of BamaPolitics.com.
Topic tags: