Alabama Lt. Governor Ainsworth Calls For Resignation Of Tarrant, AL Councilman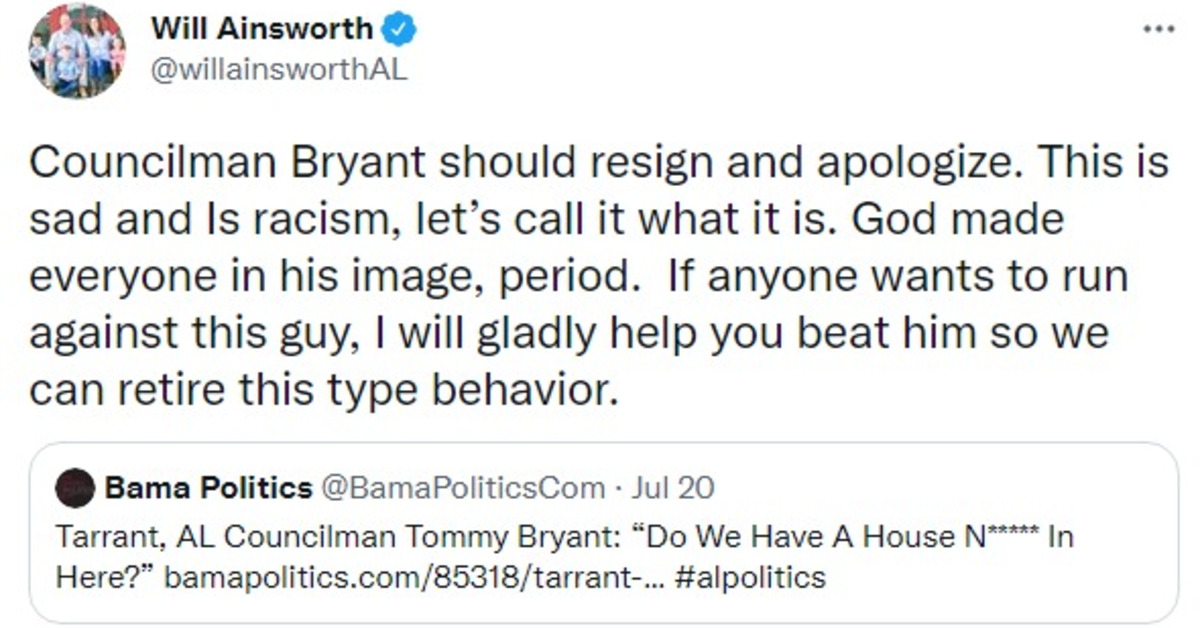 Tarrant, AL city council member Tommy Bryant, who has been under fire for using the n-word during a city council meeting earlier this week, now faces a call to resign from Alabama's second-highest office member, Lt. Governor Will Ainsworth.
Ainsworth tweeted out, "Councilman Bryant should resign and apologize. This is sad and Is racism, let's call it what it is. God made everyone in his image, period. If anyone wants to run against this guy, I will gladly help you beat him so we can retire this type behavior."
Bryant stated earlier this week that he has no intentions of resigning and is instead considering a run for Mayor in 2024.
The Alabama Democratic Party called for his resignation earlier this week and ALGOP Chairman John Wahl issued a statement saying that "the Alabama Republican Party is deeply troubled by the racially charged outburst and disrespect" though fell short of calling for his resignation.
Brent Wilson was born and raised in Huntsville, Alabama and is the Owner and Chief Editor of BamaPolitics.com.
Topic tags: